Tesla has made an exciting announcement for the Malaysian market—their latest all-electric SUV, the Model Y, is now available for ordering on tesla.com/en_my/modely and tesla.com/en_my. Priced at RM199,000, the Model Y offers an exceptional combination of features.
Renowned as the best-selling all-electric SUV worldwide, the Model Y is also celebrated for its outstanding safety ratings. Both NHTSA and Euro NCAP have awarded it a perfect 5-star rating. Just like every Tesla vehicle, the Model Y seamlessly blends range, performance, safety, and cutting-edge technology.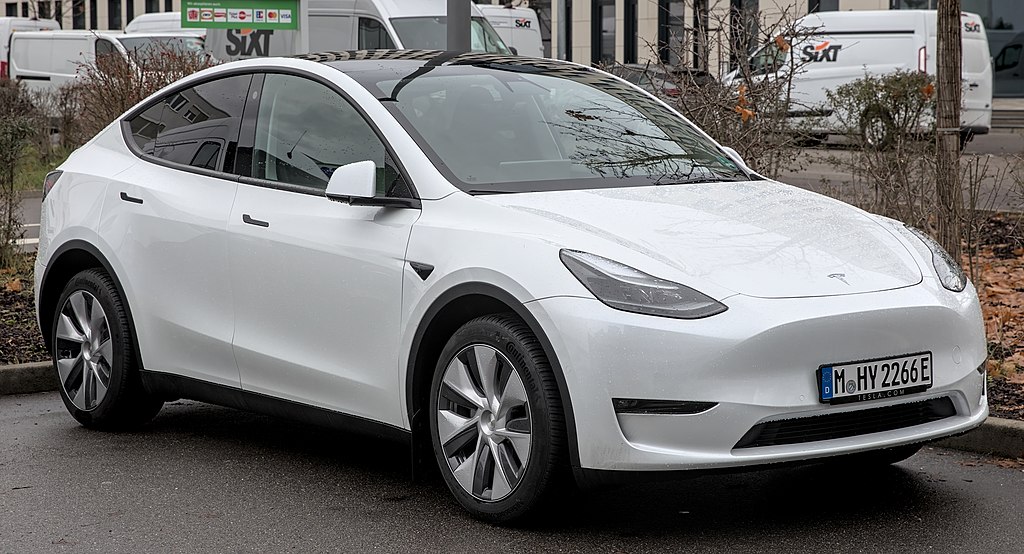 As a mid-size SUV, the Model Y provides over 2100 litres of cargo space, ensuring ample room for up to five passengers and their belongings. Its ultra-responsive motors allow the Model Y to accelerate from 0 to 100km/h in a mere 3.7 seconds. Plus, it boasts an impressive range of up to 533 km (WLTP) per charge. Notable features include an all-glass roof, autopilot functionality, active safety features, and a HEPA air filtration system.
Interested customers can choose from three available trims: Model Y (Rear-wheel drive), Model Y Long Range, and Model Y Performance. Deliveries are estimated to commence in early 2024.
In line with Malaysia's commitment to promoting low-carbon mobility and supporting the EV industry's development, customers purchasing newly registered zero-emission Tesla electric vehicles (Completely Built-up electric vehicles) can enjoy full import and excise duties exemption, as well as a 100% road tax exemption. Furthermore, Tesla owners are eligible to claim individual income tax relief of up to RM2,500 for expenses related to the installation, rental, purchase, or subscription fees of EV charging facilities for the assessment year of 2023.
Model Y stands as Tesla's newest and most affordable electric SUV, representing a critical milestone in their mission to accelerate the world's transition to sustainable energy. It embodies the vision set forth in the original Secret Tesla Master Plan.
With its exceptional range, performance, safety features, and technological advancements, the Model Y sets itself apart. Offering 2.1 cubic metres of cargo space, it accommodates versatile seating and storage for up to five passengers and their cargo. The Model Y's ultra-responsive motors enable a swift acceleration from 0 to 100km/h in just 3.7 seconds, while providing a range of up to 533 km (WLTP).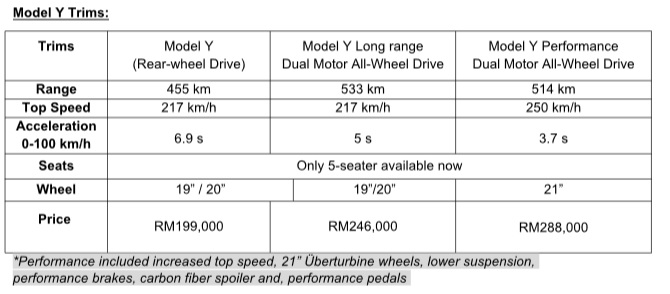 Safety is paramount in the Model Y, as evidenced by its top-tier safety ratings—a perfect 5-star rating from both NHTSA and Euro NCAP. It comes equipped with an all-glass roof, autopilot functionality, active safety features, a HEPA filtration system, and Bioweapon Defence mode.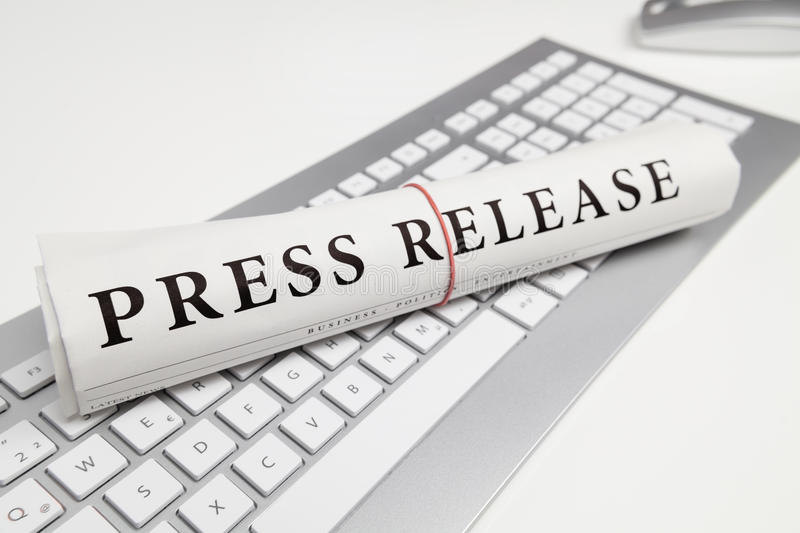 Submitting your news to Motortrader.com.my is easy. Simply send an email to [email protected] with your press release or announcement attached as a Word or PDF document. Please include your contact information and any relevant images or videos that you would like to accompany your news.