KUALA LUMPUR, 21 AUGUST 2023 – Shell Malaysia proudly announces the launch of its groundbreaking mobile app, revolutionizing the way customers interact with their fueling needs. The new Shell App offers an unprecedented level of convenience by enabling secure fuel purchases right from the comfort of your vehicle.
Setting a new benchmark for fuel payment apps in the country, the Shell App stands out with its robust 3-D Secure verification. This cutting-edge security feature provides an additional layer of protection against potential fraud and scam threats, ensuring a safer and more secure user experience.
Seow Lee Ming, General Manager of Mobility, Malaysia, shared, "In today's rapidly evolving world, convenience, innovation, and choice are paramount. With our history of pioneering mobility solutions, the Shell App takes center stage as a transformative tool, elevating the experience for all our valued Shell customers."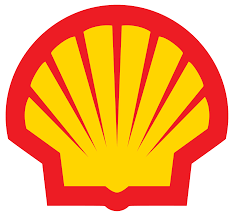 The Shell App goes beyond fuel purchases, allowing customers to redeem fuel and even indulge in their favorite croffle while earning valuable rewards. Integration with BonusLink on the Shell App presents customers with the opportunity to accumulate BonusLink points from a vast network of 3,000 merchants and access exclusive Shell rewards.
Recognizing the importance of tailored offers and promotions, the app employs sophisticated algorithms to craft personalized deals based on each customer's preferences, enhancing their visits to Shell stations. Furthermore, the Shell App provides users with effortless tracking of expenses and earned BonusLink points, all accessible through the app's intuitive interface.
A particularly valuable feature of the app is the station locator, designed to assist users in locating nearby Shell stations equipped with desired amenities such as surau, ATM, Shell café, or car wash facilities. Currently available at 650 Shell service stations, the all-in-one Shell App is slated for nationwide availability by the close of 2023.
For a seamless experience that seamlessly blends convenience, security, and unparalleled rewards, the Shell App is now available for download on both the Apple App Store and Google Play Store. To learn more, visit: www.shell.com.my. Discover a new era of convenience, security, and rewards with the Shell App today.
Website:
www.shell.com.my