KUALA LUMPUR – Mercedes-Benz Malaysia and Asbenz proudly introduced their latest Autohaus in Langkawi, showcasing the epitome of luxury retail standards. This remarkable collaboration signifies a 20-year legacy in Kedah and reaffirms their commitment to delivering a peerless customer experience to luxury enthusiasts.
Amanda Zhang, President & CEO of Mercedes-Benz Malaysia, emphasized that the new Autohaus reflects their devotion to offering unparalleled luxury and innovation. She commended Asbenz for consistently creating spaces that transcend vehicles and become lifestyles. With this Langkawi addition, customers will be immersed in the Mercedes-Benz universe, blending sophistication, technology, and impeccable service.
Goh Chuan Kiong, Managing Director of Asbenz Stern Sdn Bhd, expressed excitement about extending their legacy to Langkawi. The Autohaus not only boasts a captivating Mercedes-Benz lineup but also offers duty-free pricing, enhancing its allure. The showroom's trained technicians are poised to provide exceptional support, aligning with their dedication to unmatched customer service.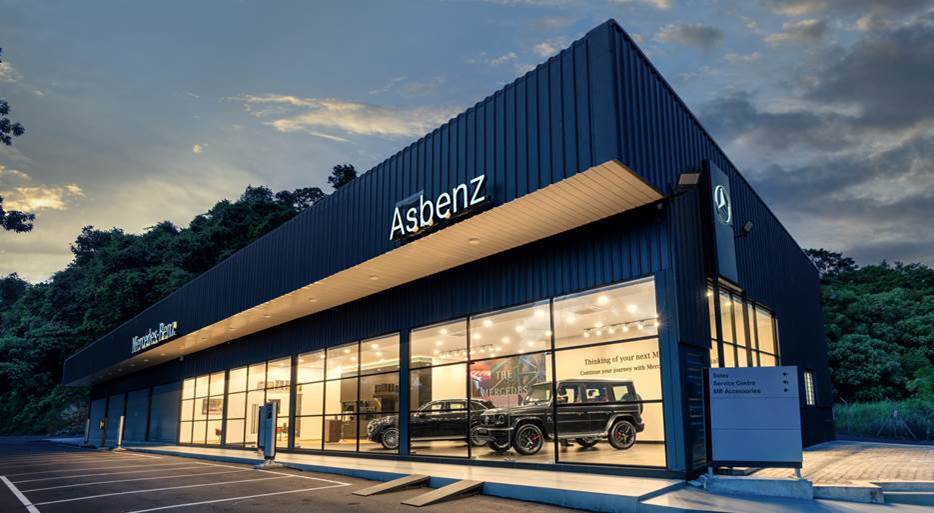 Spanning 15,696 sq ft of showroom and amenities on a sprawling 38,323 sq ft land, the Autohaus creates an all-encompassing luxury encounter. Customers gain exclusive access to premium models, including Mercedes-AMG, Mercedes-Maybach, and Mercedes-Benz G-Class, all at attractive duty-free prices. The Autohaus offers up to 10 fully equipped work bays, designed to cater to the servicing needs of up to 70 vehicles each month, executed by certified Mercedes-Benz technicians.
Furthermore, the Autohaus pioneers in supporting the future of mobility, catering to Mercedes-EQ customers with on-site charging facilities. It also offers a range of distinctive services like Express Service 2.0, door-to-door service, online booking, and 24-hour emergency assistance, solidifying its commitment to customer satisfaction.
To date, Asbenz's investment of RM15 million underscores their commitment to delivering excellence. The Langkawi Autohaus joins their existing four Autohaus locations, enriching their dedication to providing remarkable luxury experiences across Malaysia.