Malaysia, Petaling Jaya, [Date] — The grand finale of the GR GT Cup Malaysia 2023 at Sunway Pyramid mall showcased Malaysia's exceptional simulator racing talent. From seasoned professionals to newcomers, the event captivated the crowd with intense racing over a thrilling weekend.
More than two million online viewers tuned in over three days to witness the high-stakes competition unfold, revealing Malaysia's prowess in producing world-class simulator racers. The event featured a diverse array of participants, including professional real-world racers, celebrities, and first-time entrants.
UMW Toyota Motor President Datuk Ravindran K. acknowledged the exponential growth of the sport, affirming its importance in nurturing the next generation of competitive real-world racers. "UMW Toyota Motor is proud to be part of this phenomenal sport," said Datuk Ravindran K.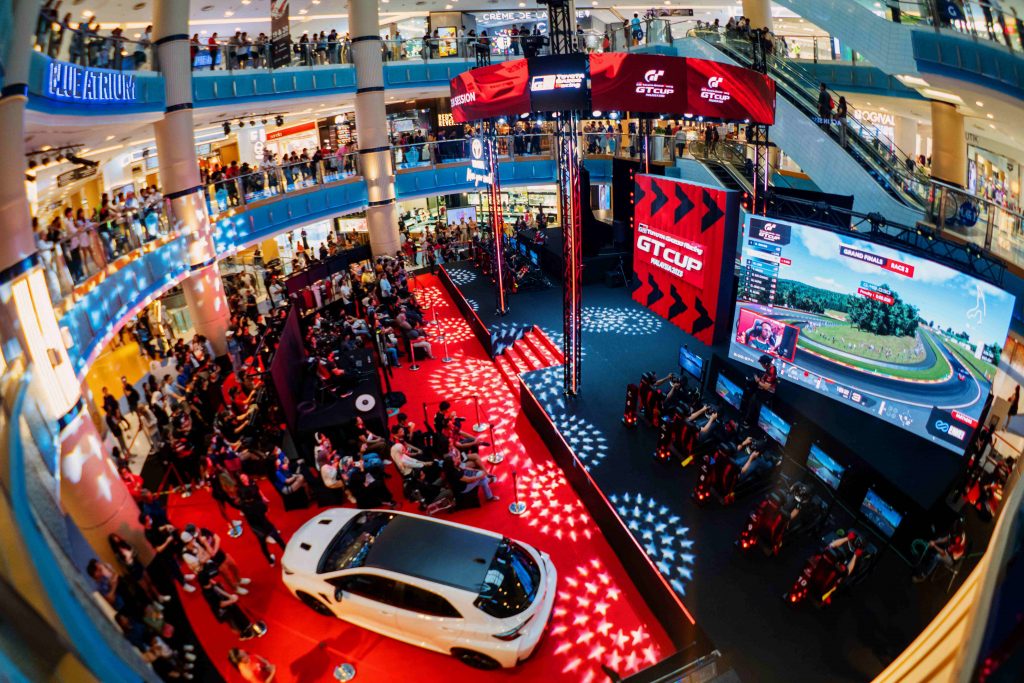 In a remarkable display of skill and determination, Taj Izrin Aiman Taj Madira secured his third overall title, solidifying his position as the most decorated GR GT Cup Malaysia racer since the event's inception in 2018. With two victories and a second-place finish, Taj Izrin Aiman clinched the 2023 title, earning the unprecedented RM25,000 prize money — the largest ever offered since the event's launch.
Last year's GR GT Asia Pacific Qualifier champion and the 12th-place finisher at the GR GT World Cup, Taj Izrin Aiman is optimistic about Team Malaysia's performance this year. He will be joined by Dhanesh Wigneswaran and Chong Kai Chang, who secured second and third places overall, respectively.
Wigneswaran, a marketing graduate, marked his best performance yet in the event, aiming to transition into real-world racing. Chong, a financial analyst, achieved his best result after three consecutive appearances in the grand final. Chong's journey from a casual player to competing against Malaysia's top racers was motivated by the allure of challenging the best.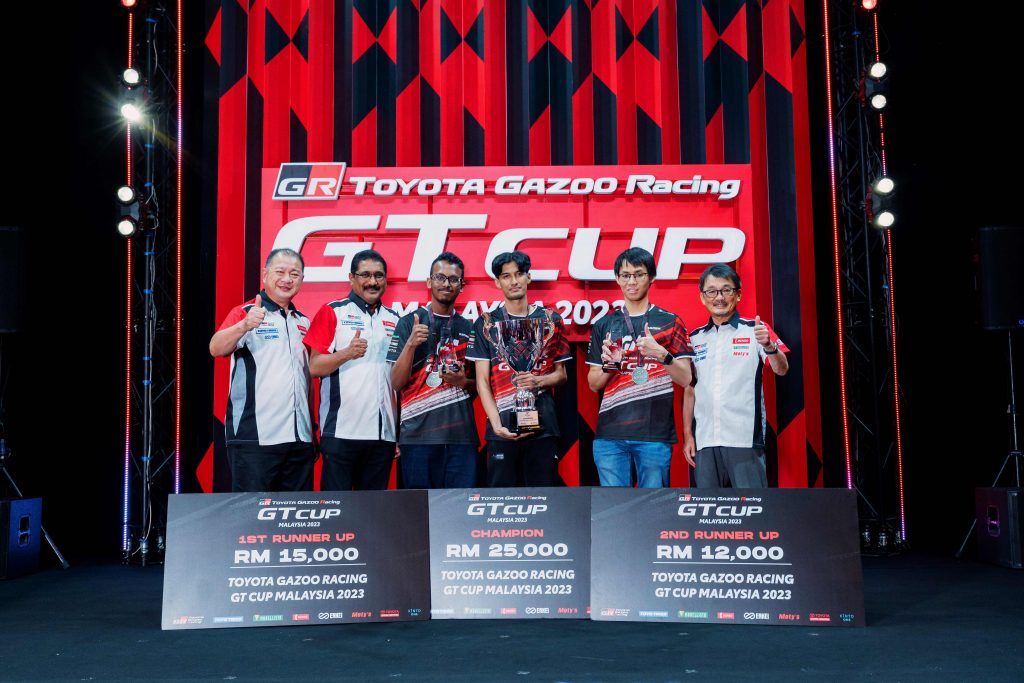 The intense competition witnessed the top 10 finalists, chosen from over 800 contenders, showcasing their skills throughout the weekend. The event featured a quarter-final shoot-out to determine the top 20 semi-finalists, eventually narrowing down to the top 10 racers.
The finale also included exciting exhibition races, involving both racers and celebrities from the GAZOO Racing Vios Challenge racing series. The event's innovation extended to the GR GT Cup Malaysia Campus Tour, which introduced simulator racing to universities across Malaysia for the first time this year. A special race for the media further highlighted the event's excitement and inclusivity.
For additional information, please visit the UMW Toyota Motor (Malaysia) Sdn Bhd website at www.toyota.com.my/gtcupmalaysia, and follow updates on Facebook (facebook.com/tgrmy), YouTube (youtube.com/tgrmalaysia), and Instagram (instagram.com/tgrmalaysia).