Friedrichshafen at Lake Constance, 20.11.2023 – Pogea Racing GmbH, a renowned name in exclusive automotive refinement, has revealed its groundbreaking plans for the customization of the coveted Ferrari Purosangue. The unveiling provides an enticing glimpse into POGEA's future enhancements, spanning aerodynamics, suspension, wheels, engine performance, exhaust systems, and interior.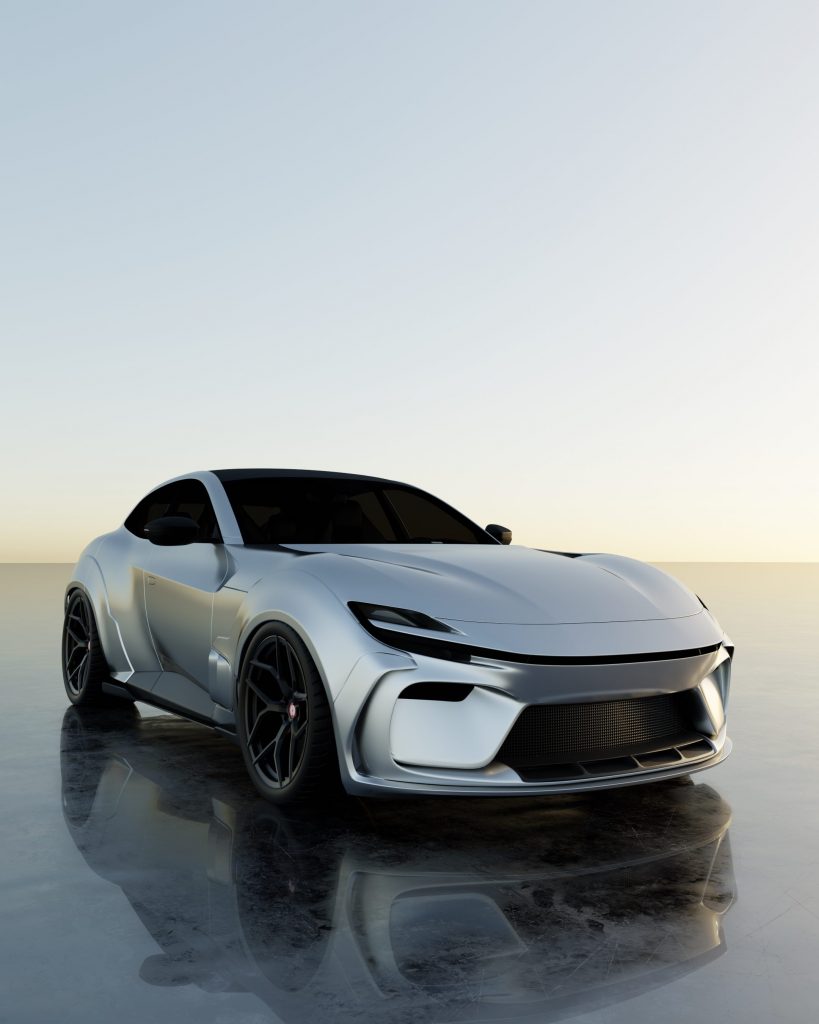 Individuality at First Sight
The comprehensive concept introduces striking features, including larger air intakes on the front bumper and hood for enhanced engine cooling. Flank extensions not only impart a dynamic look but also boost aerodynamics and allow for larger wheels and tires. Crafted from forged aluminum, the POGEA alloy wheels range from 22 to 24 inches, with the JULES wheel in a patented 10-spoke design standing out as a highlight.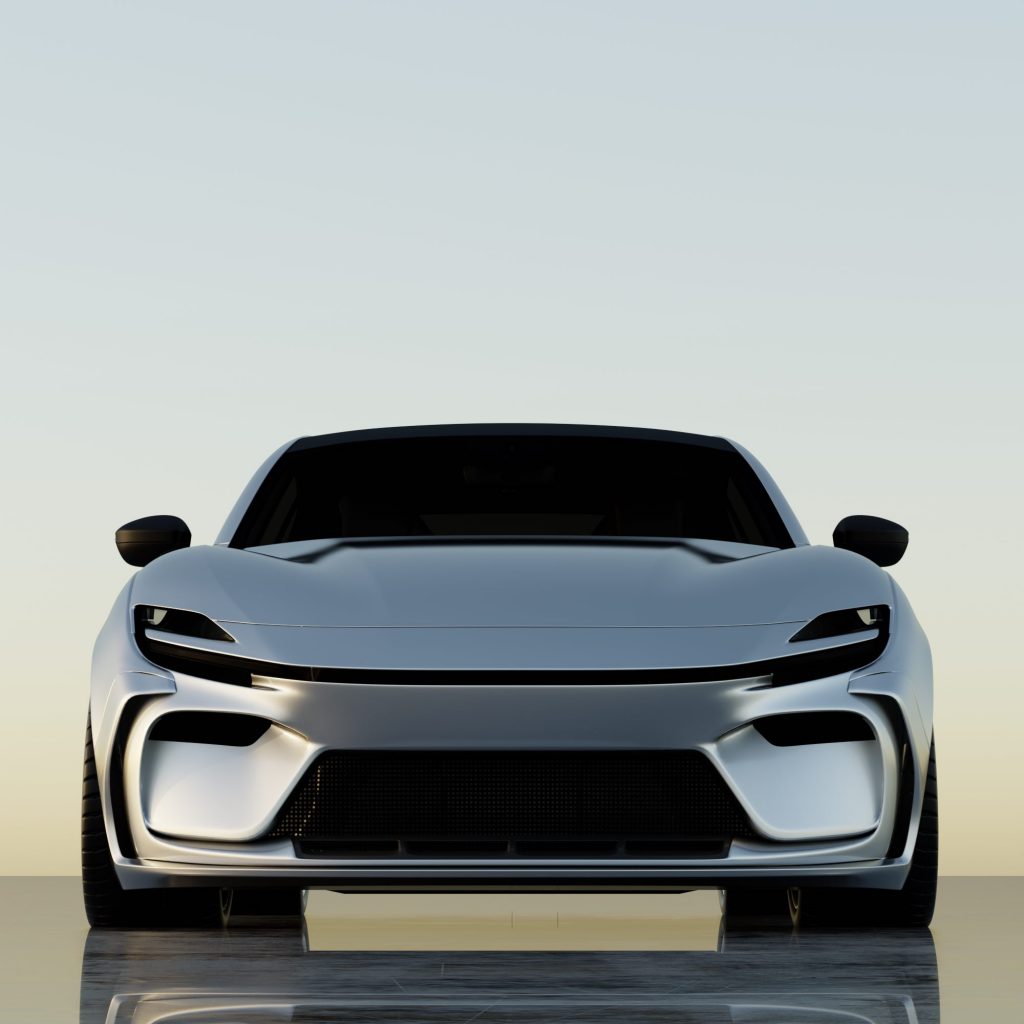 The New Dimension for the Purosangue
The tuning specialist offers a variety of wheel designs, featuring forged aluminum construction that meets the highest standards for axle loads and weight reduction. The JULES wheel, in a 10-spoke design, mounted in dimensions of 9.0 x 23″ on the front and 11.0 x 24″ on the rear axle with Michelin tires, promises to turn heads.
Consistent Lightweight Construction
POGEA emphasizes consistent lightweight construction for carbon aerodynamic components, utilizing the state-of-the-art prepreg autoclave process. This ensures exceptional quality and strength while reducing overall vehicle weight and improving structural stiffness.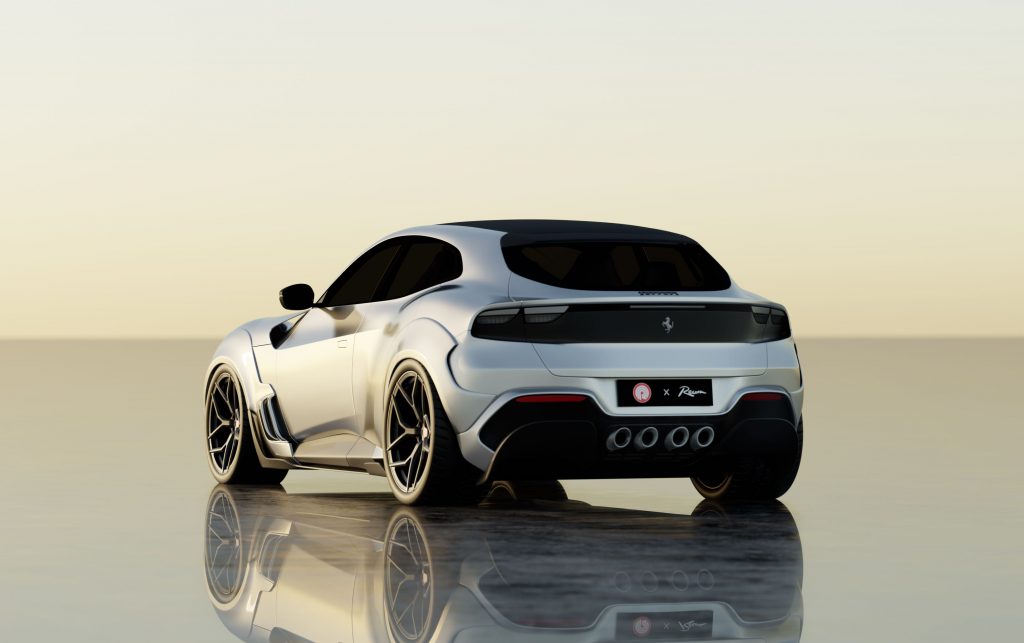 More Power for the Thoroughbred
Pogea Racing offers power increases up to 820 hp through optimized control units, powerful exhaust systems, and modified turbochargers. Developed on their own dynamometer, these enhancements maximize the impressive performance of the Ferrari Purosangue.
Carbon and Leather – A Perfect Pairing for the Purosangue Interior
The interior refinement features carbon and leather elements, creating a luxurious atmosphere that underscores Pogea Racing's commitment to craftsmanship quality and exclusivity.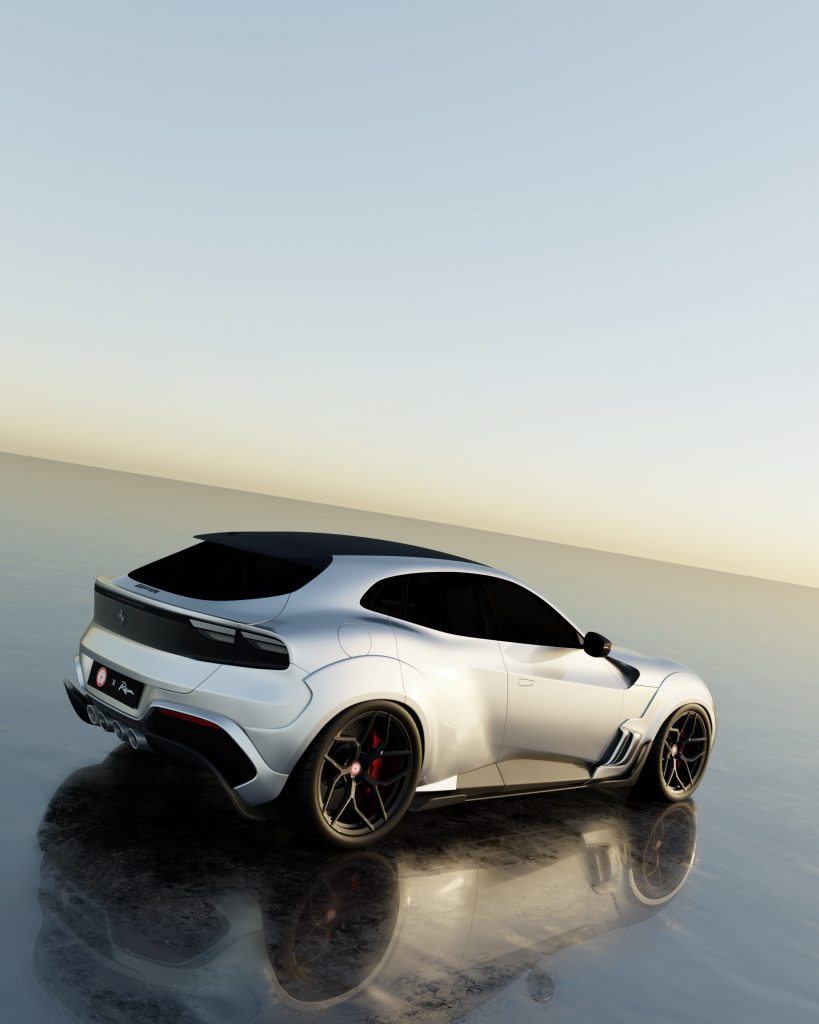 Setting New Standards
This innovative tuning concept reflects Pogea Racing's passion and technical expertise, setting new standards for Ferrari Purosangue enthusiasts seeking a personalized driving experience. Through outstanding design, precise engineering, and customer-oriented solutions, Pogea Racing stands as a trailblazer in the realm of automotive refinement.