Kuala Lumpur, August 1, 2023 – Mercedes-Benz Malaysia is pleased to announce the appointment of Amanda Zhang as the new CEO & President of Mercedes-Benz Cars Malaysia and Head of Region for Mercedes-Benz Cars SEA II, effective August 1, 2023. This transition marks a milestone as Amanda succeeds Sagree Sardien, who will assume the role of Head of Region Overseas, Mercedes-Benz Cars in Stuttgart.
Under Sagree Sardien's visionary leadership, Mercedes-Benz Malaysia has been instrumental in driving the brand's global vision of sustainable luxury and innovation. Notably, Sardien spearheaded the introduction of a world-class fleet of electric vehicles in Malaysia, including the locally assembled Mercedes-Benz EQS 500 4MATIC. Her legacy also extends to digital transformation initiatives, elevating the customer experience through the "Retail of the Future" model, and fostering corporate citizenship through community engagement.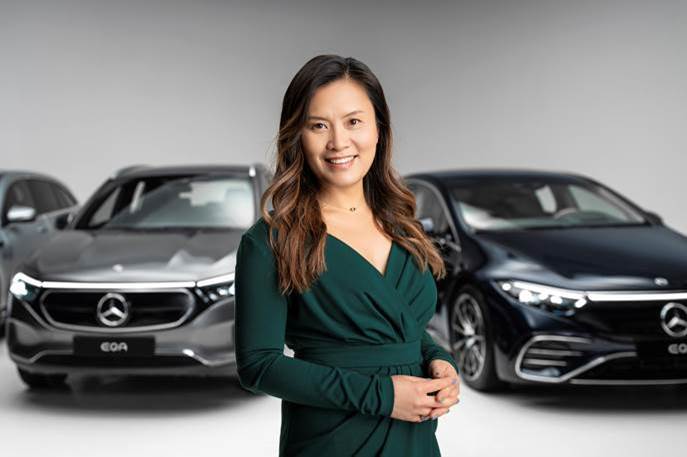 Reflecting on the transition, Sagree Sardien stated, "We are thrilled to welcome Amanda Zhang to Mercedes-Benz Malaysia. Her extensive leadership experience and strategic acumen will undoubtedly propel our company forward in the dynamic Malaysian market. I am confident that under her guidance, the company will continue to thrive, upholding its reputation for innovation and excellence."
Amanda Zhang, the newly appointed CEO & President, expressed her excitement about her new role, stating, "I am truly honored to take on this new role in Malaysia and SEA II. Having been part of Mercedes-Benz's remarkable journey in the Central & Eastern Europe Cluster, I am now eager to lead the Mercedes-Benz Malaysia team and join forces with our retail partners to continue our pursuit of excellence for this dynamic and vibrant market."
Zhang's illustrious career includes her role as CEO at Mercedes-Benz Romania, where she achieved remarkable double-digit growth in sales and customer services, successfully implementing electrification strategies in a challenging market landscape. Her extensive digital expertise and innovative approach have been pivotal in creating successful customer journey operations for the European markets.
Amanda Zhang's journey with Mercedes-Benz began over two decades ago through Daimler's International Management Associate Programme. She has played a crucial role in international projects, including the noteworthy "Journey to China," which involved relocating wholesale operations from Hong Kong to Beijing.
Mercedes-Benz Malaysia is excited to embark on this new chapter under Amanda Zhang's leadership, continuing its legacy of excellence and innovation in the Malaysian and SEA II markets.