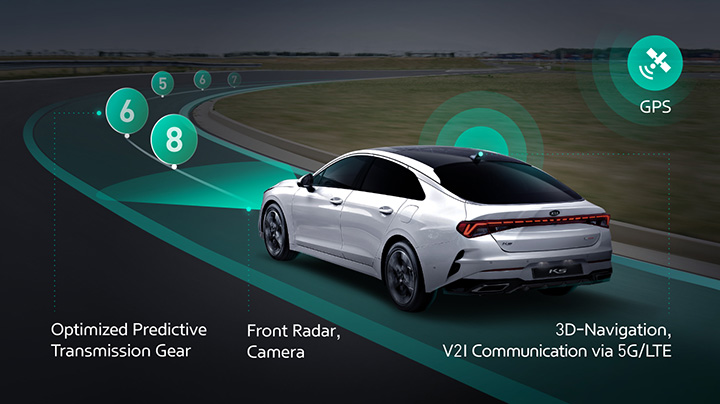 Hyundai and Kia's clever new gearbox is able to predict road conditions in real-time based on detailed information gathered from navigation data and the car's surroundings
Hyundai Motor Company and Kia Motors Corporation have released details on their upcoming Information and Communication Technology (ICT) Connected Shift System, the world's first automatic shift system to utilise real-time navigation data, as well as from the car's onboard cameras and radar.
Both companies filed 40 major patents in South Korea and abroad while developing the ICT Connected Shift System, which both Hyundai and Kia will plan to introduce the technology in future models.
What makes the ICT Connected Shift System different than the existing ones is that the jointly developed system utilises software in the Transmission Control Unit (TCU) which collects and interpret real-time data from underlying technologies including the 3D navigation map of the road as well as the car's cameras and radar.
The 3D navigation data includes elevation, gradient, curvature and a variety of road conditions, as well as current traffic conditions. In addition, the radar detects the speed and distance between the vehicle and others, and a forward-looking camera provides lane information.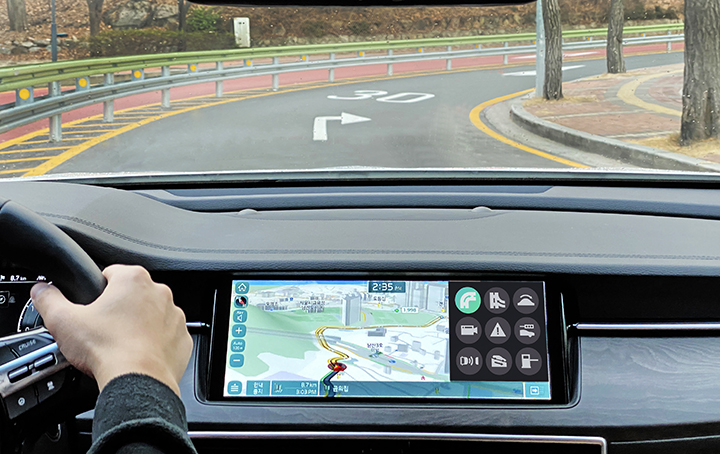 By using these inputs, the TCU is able to predict the optimal gear to suit the driving situation through an artificial intelligence algorithm. Likewise, the TCU is able to disengage the clutch temporarily to improve fuel efficiency.
In a test conducted by Hyundai and Kia, the engineers found that the ICT Connected Shift System shifted gears approximately 43% less compared to cars without the system. While the system also managed to reduced brake usage by approximately 11%. Moreover, the ICT Connected Shift System is able to switch to Sport mode automatically when merging into the highway traffic.
Engine braking is automatically applied upon the release of the accelerator pedal by determining types of speed humps, downhill slopes and points of speed limit change. Also, the TCU is able to choose the appropriate gears when in adaptive cruise control. That said, the system is also developed in line with autonomous driving technology.
Hyundai and Kia are in plans of the next stages of development, which the ICT Connected Shift system will be able to communicate with traffic signals based on LTE or 5G communication. Even more, the transmission will be able to better identify drivers' driving habits and styles.
"Vehicles are evolving beyond simple mobility devices into smart mobility solutions. Even a traditional area of the automobile, such as the powertrain, is becoming a high-tech technology optimized for smart mobility through efforts to integrate ICT and artificial intelligence technologies."

Byeong Wook Jeon, Head of Intelligent Drivetrain Control Research Lab.