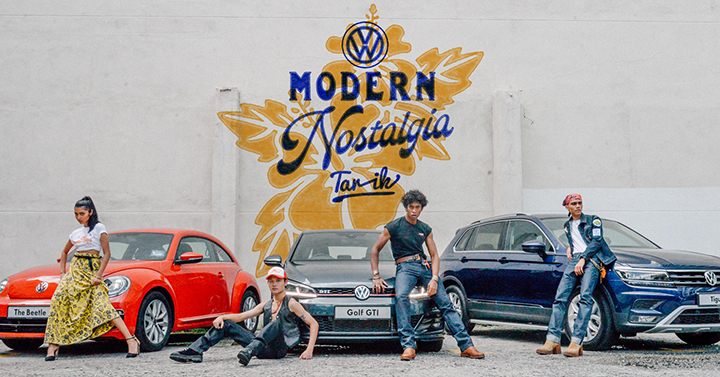 Volkswagen Passenger Cars Malaysia (VPCM) and Tarik Jeans to raise funds for Malayan Tapir conservation efforts with limited-edition "Modern Nostalgia" line of clothes.
Volkswagen Passenger Cars Malaysia (VPCM) and local denim streetwear brand, Tarik Jeans have joined hands to raise funds and awareness for the endangered Malayan Tapir with a limited-edition "Modern Nostalgia" collection.
Officially launched today and available for purchase, the limited-edition "Modern Nostalgia" collection features key elements from both brands, where modern and iconic Volkswagen models are married with local classic and vintage design elements. The collection comprises of a variety of items such as T-shirts, caps, bandanas, tote bags, key chains and clothing patches.
A key pillar for Volkswagen is sustainability, and the group is investing heavily in this cause with over 500 sustainability projects worldwide. We are pleased to play our part in this meaningful project, and we will certainly not stop here as we will continue to explore ways to contribute to making a difference.

The Malayan Tapir is an endangered species here, together with the Malayan tigers, Borneo elephants or orangutans. As 'gardeners of the rainforest', the tapir plays a crucial role in maintaining the biological diversity of their habitat as they help disperse and fertilize seeds much needed for the reproduction of trees,

Erik Winter, Managing Director of VPCM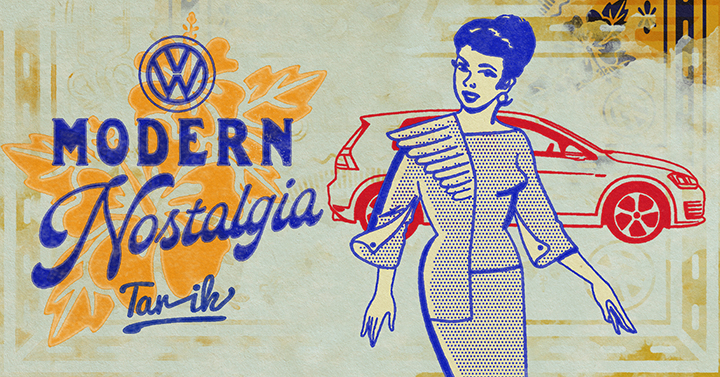 The Malayan Tapir has always been part of the Tarik design aesthetics so much so that it was added as the brand's logo (in addition to the main logo of the mamak 'teh tarik') – both created along the lines of our brand philosophy.

In commemorating Tarik's 10th year anniversary, we are honoured to partner with an innovative global automotive brand such as Volkswagen. 'Modern Nostalgia' as a capsule collection speaks a lot about the archetypal Volkswagen models and Tarik's penchant for the retro-futurism Malaysian design scheme.

Afiq Iskandar, Founder and CEO of Tarik Jeans,
Merchandise from the "Modern Nostalgia" collection can be purchased on Volkswagen's and Tarik Jeans' website, Shopee, Zalora and at all Volkswagen authorized dealers nationwide. A total of 50% of all proceeds generated from the sales of this campaign will be donated to the Kenaboi Forest Reserve in Negeri Sembilan on World Tapir Day this 27th April.
The Malayan tapir is the only Asian species native to the island of Sumatra, Peninsular Malaysia and Southern Thailand with a distinctive coat pattern. The tapir has a lifespan of up to 30 years, but agricultural developments and deforestation, being hunted for food and sport and illegal animal trafficking have resulted in an alarming decrease in their numbers. It is estimated that there are only less than 3,000 of them left.