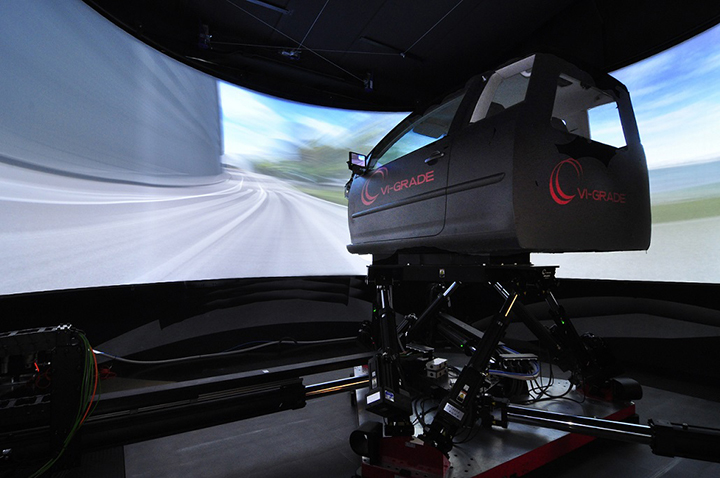 Driving simulators will soon play a crucial role in Goodyear's OEM tyre development.
Driving simulators are not only a thing with Simracers or gamers. But it is a recent adoption by big carmakers virtually test things out before implementing them in the real world. Tyre manufacturer Goodyear is the first tyre maker to do so and has recently purchased new VI-grade COMPACT and VI-grade DiM250 driving simulators to put new Goodyear tyre concepts to the test even before testing them on the road.
Goodyear opted VI-grade's COMPACT Simulator and DiM250 (Driver-in-Motion). As described in VI-grade's website, the COMPACT Simulator is intended for automotive OEMs to prepare models and quickly test specific components before uploading them into the full-fledged DiM250. Also, the simulator is ideal for Tier 1 suppliers to make sure that their components will work well when inserted into a more complex vehicle model.
As mentioned, Goodyear also recently obtained the DiM250. Much like the multi-million dollar commercial flight simulator, the DiM250 is the big-daddy of driving simulators. This one does most of the complex applications such as motorsports, ride & comfort, advanced driver-assistance systems and vehicle dynamics – which includes tyre model data. The DiM250 is currently used by large automakers such as Audi, FCA Group, Lamborghini, Mercedes-AMG, Porsche and Volvo.
The COMPACT Simulator has recently delivered to the company's innovation centre in Luxembourg and the DiM250 will be installed in Akron, Ohio, in the coming months.
"This level of simulation sophistication will allow Goodyear to drive breakthroughs in future tyre creation, leading to an enhanced customer and driver experience. I'm proud to say that Goodyear is leading the industry with VI-grade and our simulation solutions, and we look forward to sharing that benefit with our customers."

Chris Helsel, Goodyear's Senior Vice President and Chief Technology Officer
And with most of the development work shifting into the virtual realm, this will allow Goodyear to work collaboratively with car manufacturers on original equipment fitments for virtual developments and tuning of the dynamic performance of tyres, aided by the ability to simulate a range of driving conditions. Thus speeding up the development process for future Goodyear products.