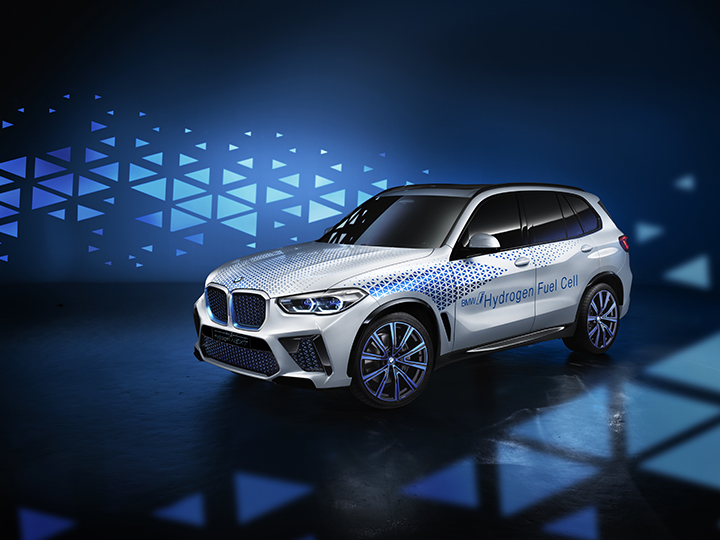 BMW Group views hydrogen fuel cell technology as a feasible future powertrain to help speed up EV adoption and could be the fourth pillar of BMW's powertrain portfolio.
Although many car manufacturers have begun making and selling electric vehicles (EV), the adoption of these cars is still a challenge faced by customers due to the apparent lack of infrastructure to support such vehicles especially for people living outside the northern and western parts of the world.
BMW Group is very much aware of this and as part of the company's "Power of Choice" strategy, which customer-centricity and flexibility are needed to help its customers to make the seamless jump into EVs. This approach also includes careful consideration of different market and customer requirements.
We are convinced that various alternative powertrain systems will exist alongside one another in future, as there is no single solution that addresses the full spectrum of customers' mobility requirements worldwide. The hydrogen fuel cell technology could quite feasibly become the fourth pillar of our powertrain portfolio in the long term. The upper-end models in our extremely popular X family would make particularly suitable candidates here.

Klaus Fröhlich, Member of the Board of Management of BMW AG, Research and Development
Which is why BMW Group reckons that hydrogen fuel cell technology could quite feasibly become the fourth pillar of its powertrain portfolio in the long term. And the larger X family of SUVs would be likely candidates to adopt the new drivetrain technology. And besides working together on the Toyota GR Supra and the BMW Z4, BMW Group has been working with Toyota Motor Corporation on fuel cell tech since 2013.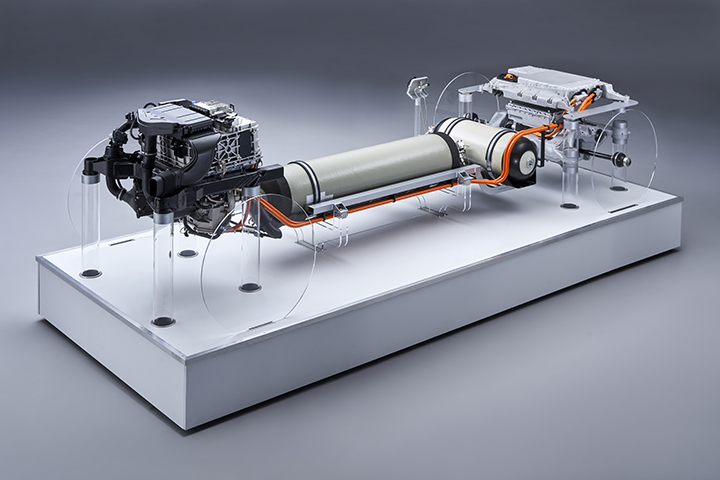 However, BMW Group says that it is still early days as fuel cell technology still lacks the right framework and have yet to be produced in sufficient quantities at a competitive price. And in the short term, hydrogen will be useful primarily in applications cannot be directly electrified, such as long-distance heavy-duty transportation.
For now, the company is pressing on with its development with hydrogen fuel cell technology, which the company has been developing and tinkering with since the 1970s.
The BMW Group is already bringing battery electric vehicles and will soon be offering a wide range of electrified vehicles to its customers. BMW Group says that a total of 25 models is slated for launch by 2023, including at least twelve models will be driven by an all-electric powertrain.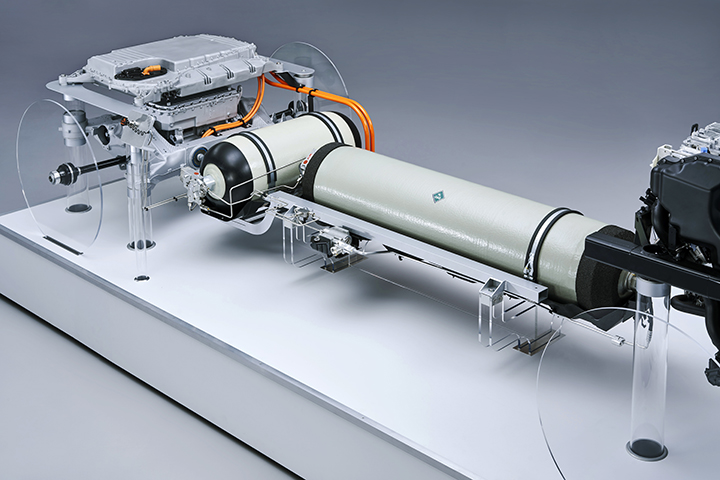 And one of those cars could be powered by a hydrogen fuel-cell drivetrain in the BMW i Hydrogen Next – the hydrogen-powered version of the i Next all-electric flagship SUV prototype. The fuel-cell system generates 125kW of electric energy simply through chemical reactions between hydrogen and oxygen taken from the ambient air and emits nothing but water vapour.
The electric converter then adapts to the voltage level required by the electric drivetrain and battery, which also takes in power from regenerative braking. The concept car also accommodates a pair of 700 bar hydrogen storage tanks which hold six kilograms of hydrogen. Refuelling will only take three to four minutes. And the fifth-generation eDrive unit is set to make debut in the BMW iX3 is also fully integrated into the BMW i Hydrogen Next.
BMW Group says that the system output of the hydrogen fuel-cell drivetrain stands at 369 bhp. The hydrogen fuel cell electric powertrain will be tested in a small series based on the current BMW X5 in 2022 and will be introduced to the market at the earliest in 2025.