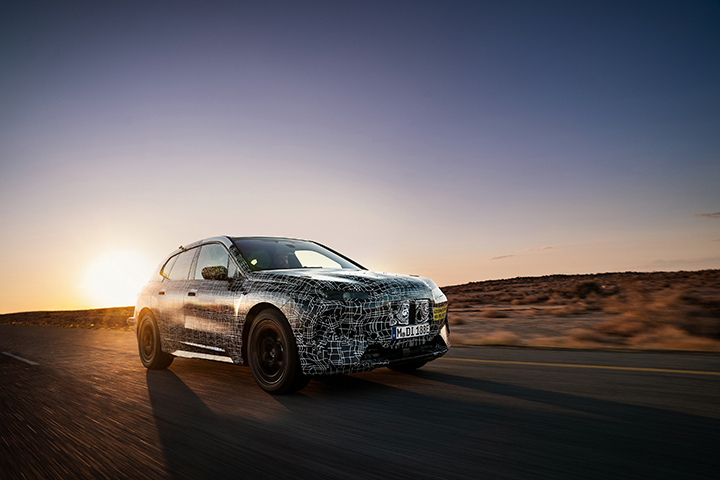 BMW's flagship electric SUV goes through hot weather evaluation in South Africa.
Cars are not just like any other man-made devices. They are a complex piece of engineering and every part of it has to work throughout its life. Moreover, Rome is not built in a day, as it takes many years and hundreds of hands and minds to make things happen. And BMW's iNext is a prime example. Currently, the flagship electric SUV is finalising its hot weather testing in Kalahari, South Africa.
The hot weather testing exposes the iNext to heat and solar radiation, as well the dust, sand, pebble and gravel on the off-road terrain. The test program virtually subjects the prototype's entire vehicle service life in fast-forward. This includes the bodywork, interior, driver assistance systems, electronic and its all-electric drivetrain.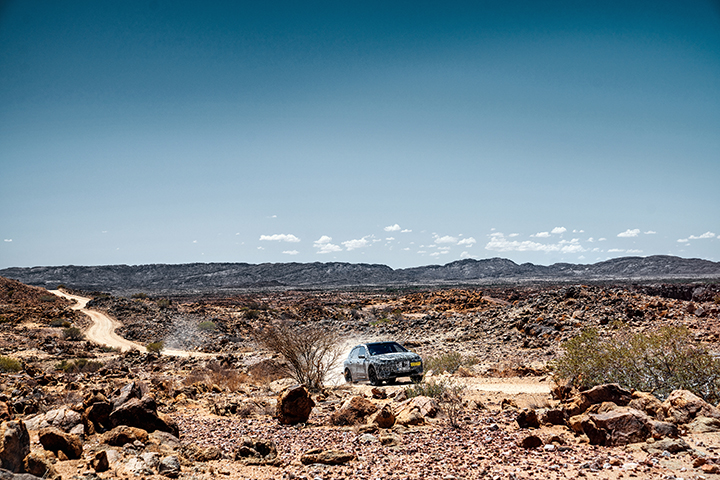 Like every new BMW, the iNEXT has taken through its paces on BMW Group's proving ground at Miramas in Southern France, the Nürburgring Nordschleife and other racetracks. Then the prototypes are taken to the Winter Center in Arjeplog, Sweden, as well as to desert regions with extreme levels of heat and dryness. But besides high-speed tests, the BMW iNEXT is also subjected to real-world driving scenarios such as stop & go traffic, extreme temperatures below zero or above 50 Celcius.
During the heat tests, components like the INext's thermal pump air conditioning system, including its control system and other electronic components, are subjected to the extreme conditions. The test is conducted by repeatedly exposing the car to the heat of the sun for hours and later cooled down. This way, the engineers get to test not only the operability of the electrical system but also the temperature stability of the materials used in the interior.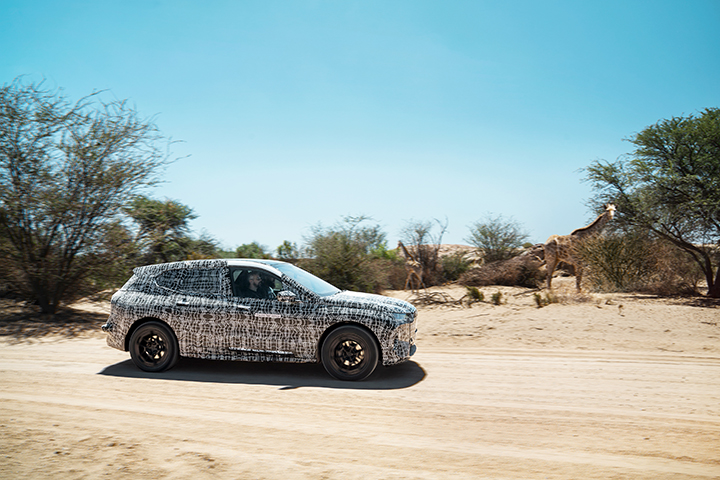 This is to spot out any creaking or squeaks in the event of sudden and intense temperature fluctuations. Moreover, the dusty environment is ideal for testing dust-tightness of flaps, doors, bonnets and filters as well as drivetrain components.
The test drives through the desert and Savanna regions in North West of South Africa offer development engineers the ideal ground for testing and harmonising all drive and suspension components as well as testing the intelligent four-wheel-drive system.
The iNext's fifth-generation BMW eDrive technology is tested which BMW says will set new benchmarks in efficiency, range and sportiness. And paving the way to closer towards autonomous driving. Series production of the BMW iNext will commence in 2021 at the BMW Dingolfing plant.