Hyundai needs no introduction in the automotive world. When it comes to vehicle performance, technology, safety, and even fuel saving, Hyundai shines as one of the top brands besides Toyota. When the brand announced the newest facelift of the Hyundai Palisade 2023, it's no surprise how excited car enthusiasts were, including us!
We did not waste time and had to get an insider look ourselves.
Let's talk about how the facelift makes the Hyundai Palisade 2023 different.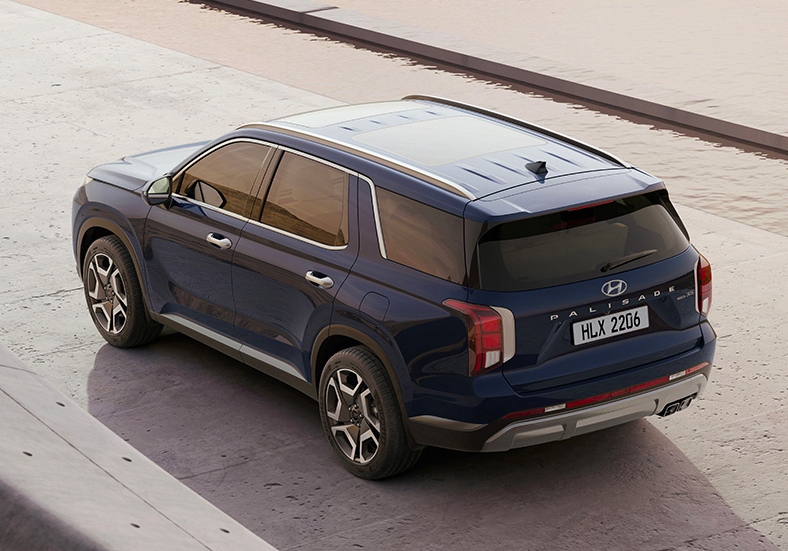 Hyundai Palisade: The Exterior
And first sight, the Palisade is a very good-looking SUV. It is more angular looking, with the striking front grille, which is the most obvious difference of the 2023 facelift. The front begins with a larger cascade grille that extends toward the bonnet shut line and has significant parametric shield features.
In the front, we can also find the daytime running lights, which are made up of thicker bars and joined vertically. Plus, the main headlamps, distinguished by their dual elements, have all undergone redesigns. They are now tucked inside the DRLs and closer to the grille than the previous model.
One element that caught our attention was the headlight. It is also lower than previous models, which is good when driving behind a lower car. You won't be blinding the driver in front.
However, some reviews also say they because it's too low, it might be more exposed to damage such as rocks, and unfortunately, here in Malaysia, we need to include floods as well.
The Palisade looks aesthetically pleasing in the back with full LED tail light, jewel exhaust pipe, and a vast 'palisade' letter.
Some other differences of the uplift version include the 20-inch-diameter new alloy wheels with 245/50 tyres mounted on them, as well as the rear combination lights, reflectors, rear bumper, and skid plate.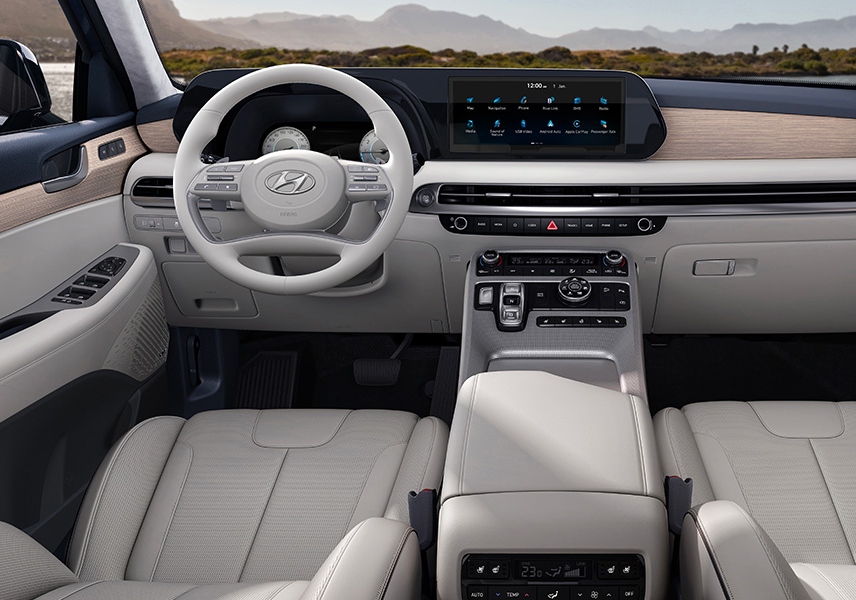 Hyundai Palisade: The Interior
If you think the outside is great, wait until you look inside!
As for the interior, the Palisade facelift offers buyers an expensive experience with its leather seats made with warm grey Nappa leather paired with layered wood trim interiors. Plus, suede materials on the upper part of the interior that glides under your touch.
The driver also received 2.6 inch HUD with an 800×480 pixel resolution head-up display. Definitely an upgrade from the previous model's 1.8-inch HUD with a 480×240 pixel resolution.
The front seats come with heating and ventilation, cushion extension, lumbar support, and memory adjustments. Plus, a 12-way power adjustment for the driver's seat meanwhile an 8-way power adjustment for the passenger's seat.
The Palisade facelift's cargo capacity is 509 litres with all three rows of seats upright or 1,297 litres with the second and third rows folded. Talk about spacious!
Hyundai Palisade: The Performance
The Hyundai Palisade 2023 offers two engine choices: a 3.8-liter normally aspirated petrol V6 and a 2.2-litre turbodiesel.
The 2.2 litre turbodiesel delivers 200 PS at 3,800 rpm and 440 Nm of torque from 1,750 rpm to 2,750 rpm. On the other hand, the 3.8 litre NA petrol V6 is rated to produce 295 PS at 6,000 rpm and 355 Nm of torque at 5,200 rpm.
The driver can choose between Comfort, Eco, Sport, and Smart driving modes in both powertrain configurations using a rotary selector. In diesel-powered all-wheel-drive models, the rotary selector also includes the HTRAC terrain management system, which includes additional driving modes for Snow, Mud, and Sand.
Hyundai Palisade: The Safety
These include:
Forward Collision-Avoidance Assist
Blind-Spot Collision-Avoidance Assist
Safe Exit Assist
Driver Attention Warning
High Beam Assist
navigation-based Smart Cruise Control
Lane Following Assist
Highway Driving Assist
Rear Cross-Traffic Collision-Avoidance Assist
Reverse Parking Collision-Avoidance Assist
Remote Smart Parking Assist
Furthermore, the Palisade 2023 allow buyers to install up to three child seats. Consist of two ISOFIX mounting locations in the second row and one in the third.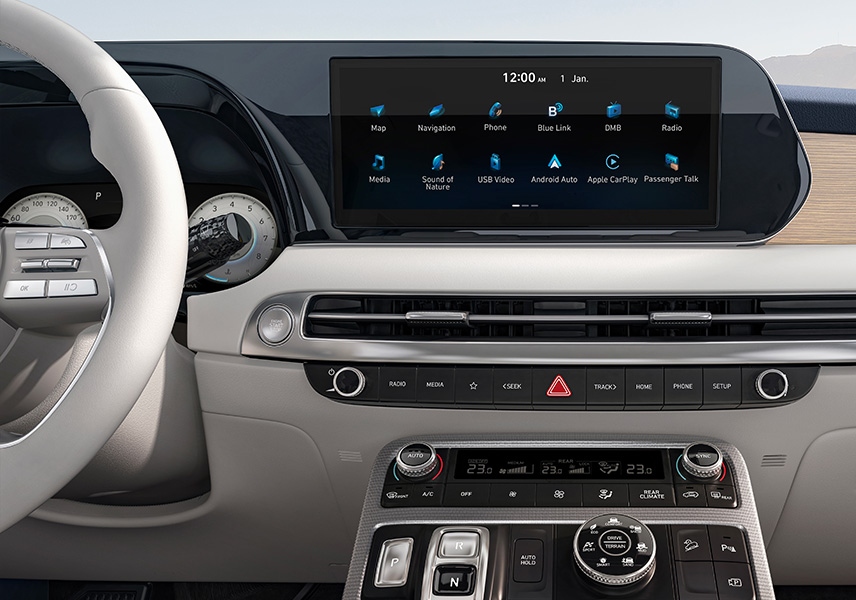 Hyundai Palisade: The Connectivity
The 2023 version has also upgraded the car's infotainment screen to a 12.3-inch AVN unit with split screen functionality, a vehicle setup assist function, and other features.
The touchscreen infotainment system enables Android Auto, Apple CarPlay, in-dash navigation, SiriusXM satellite radio, and Bluetooth. You have access to up to seven USB connections, with two Bluetooth devices connection at once. An excellent feature for long group trips, if we must say.
Is it worth the money?
All prices are for Peninsular Malaysia, on-the-road excluding insurance, ranging from RM368,888 for the Palisade Executive 2.2L Diesel eight-seater to RM378,888 for the Palisade Executive 3.8L Petrol eight-seater.
While RM389,888 for the Palisade Luxury 2.2L Diesel seven-seater, and up to RM399,888 for the Palisade Luxury 3.8L Petrol seven-seat
The standard warranty includes a two-year and 50,000-kilometer mileage. Other than that, a five-year, 300,000-kilometer extended warranty package is available for RM11,000 for petrol and RM12,000 for diesel models. This package also includes a three-year service agreement.
Customisation is available for any combination of interior trim and exterior paint finish. In addition to the six exterior paint colours that are now available: Creamy White Pearl, Graphite Grey Metallic, Shimmering Silver Metallic, Moonlight Blue Pearl, Abyss Black Pearl, and Gaia Brown Pearl.
The 2023 Hyundai Palisade uplift brings various upgrades to the table and no doubt carries a luxurious element to it. However, does that justify for the price? We'll let you decide!