---
Showcasing A Dynamic Blend of Automotive Excellence and Community Impact
SHAH ALAM, 08 NOVEMBER 2023 – UMW Toyota Motor, a leader in the automotive industry, proudly announces another month of remarkable growth, with October 2023 marking a significant milestone. The company achieved its highest-ever monthly sales in the last 5 years, with a total of 10,931 units sold, comprising 10,709 units for Toyota and 222 units for Lexus. This outstanding achievement further solidifies the brand's success in the Malaysian automotive market, with year-to-date sales as of October 2023 reaching 87,422 units, compared to 80,153 units in the same period last year, representing a remarkable 9.1% year-on-year increase in year-to-date sales.
Driving this success is UMW Toyota Motor's unwavering commitment to manufacturing excellence, as evident in the continuous enhancements made at both the Bukit Raja and Shah Alam manufacturing complexes. These improvements have streamlined operations, increased production capacity, and enhanced the Completely Knocked Down (CKD) processes. Furthermore, the integration of advanced technologies and sustainable practices at both facilities underscores the company's dedication to responsible and efficient production methods, setting new standards in the automotive industry.
To cater to the evolving market and customer preferences, Toyota unveiled the 2023 Toyota Alphard & Vellfire, reasserting its position as a leader in the MPV segment. These models offer advanced features, luxurious transportation solutions, and cutting-edge technology, showcasing precision engineering and a perfect balance between efficiency and elegance. The new 2.4L 16-valve DOHC with a turbocharger and intercooler ensures top-notch performance while maintaining Toyota's hallmark luxury.
President of UMW Toyota Motor, Datuk Ravindran K., expressed his enthusiasm, "In an ever-evolving automotive landscape, the Toyota Alphard and Vellfire stand as beacons of innovation and sophistication. They set new standards for luxury and performance in the MPV segment, reflecting our commitment to delivering exceptional vehicles that exceed expectations."
For the month of November, UMW Toyota Motor introduces exciting promotions under the "Celebrate the Symphony of Lights" promo, designed to enhance the buying experience for customers. Toyota customers can take advantage of up to 100% financing for selected models, with promotional benefits of up to RM15,000 available across a diverse range of twelve Toyota models, including the much-anticipated All New Vios and the new Toyota Yaris. The Toyota Service Savers program offers convenient monthly installments starting from as low as RM18.
UMW Toyota Motor not only excels in the automotive industry but also strives to make a positive impact on the community and environment. In the sporting segment, the Alphard Cup, part of the Toyota Tour, concluded in a thrilling manner, with Galven Green securing his inaugural professional win. UMW Toyota Motor's support extends to the National Cancer Society of Malaysia (NCSM) through the Start Your Impossible (SYI) campaign, reinforcing the company's commitment to overcoming challenges and introducing innovative mobility solutions. The annual Toyota Outrun collected RM170,000, contributing to this noble cause.
In terms of environmental conservation, UMW Toyota Motor actively participates in the UMW Green Shoots Initiative (UGS) at the Kubang Badak Mangrove Reserve in Langkawi, planting trees in line with the National 100-million Tree-Planting Campaign 2020-2050. This initiative aligns with Toyota's commitment to achieving carbon neutrality by 2050 and reducing CO2 emissions. In 2023, UMW Toyota Motor plans to plant 12,000 trees, with a special focus on mangrove trees, known for their environmental benefits.
Datuk Ravindran K. stated, "At UMWT, we firmly believe in the transformative power of collective action. Being a true mobility company means our mission extends far beyond vehicles. It's about making a profound and meaningful impact in the lives of the people, ultimately forging a brighter, more accessible future for all."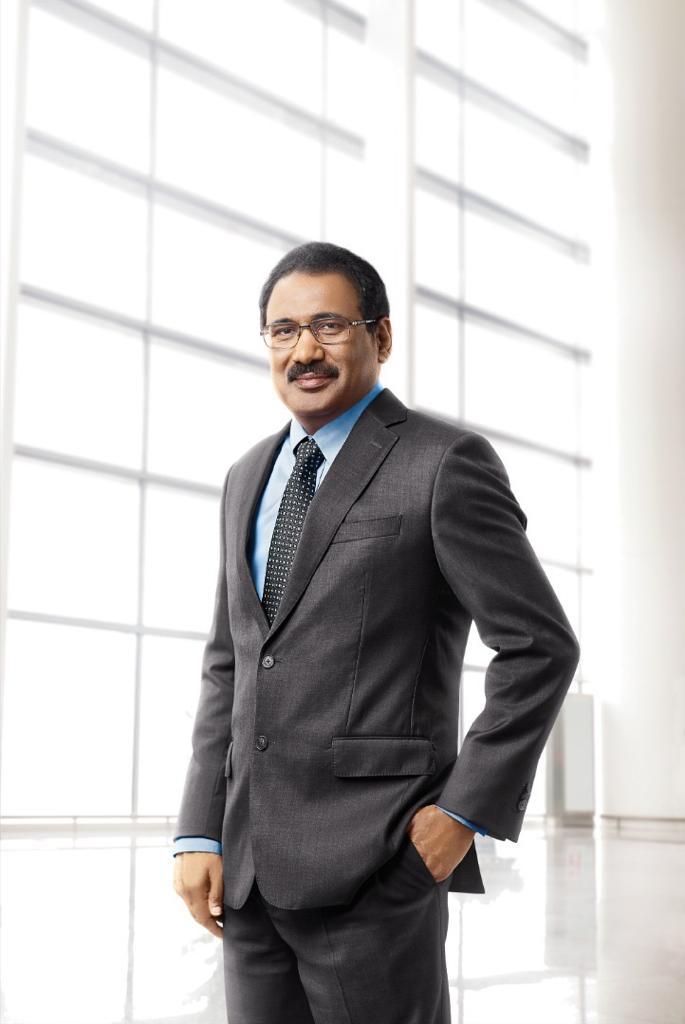 For more information, please visit https://www.toyota.com.my or contact the Toyota freephone line at 1-800-8-TOYOTA (869682).