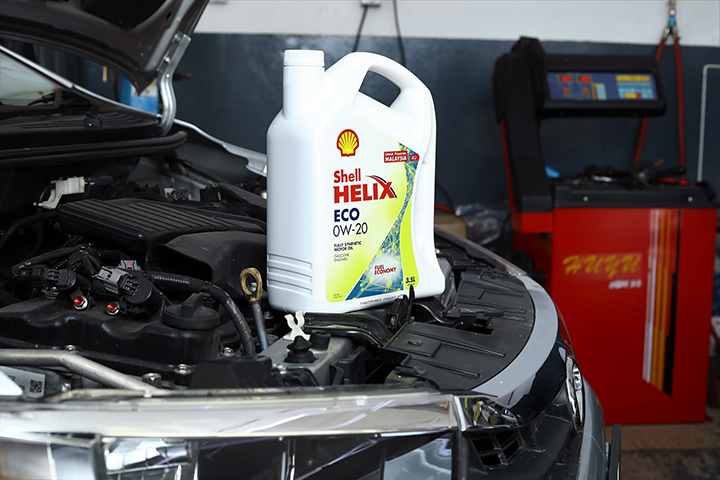 New Shell Helix ECO 0W 20 developed for modern small engines under 1.2-litres
Small cars are the go-to vehicles for people under 40 years old, says Shell Malaysia Trading Sdn Bhd. This is true because such cars are affordable and cheap to run considering that we, including this Millenial writer, have more than just our little cars to worry about. The launching of the new Shell Helix ECO engine oil to cater to the growing number of the current crop of compacts on sale today.
The low-viscosity fully-synthetic engine oil is designed for engines under 1,200 ccs and is promised for better fuel economy and superior protection for engine parts against wear and friction. In addition, the Shell Helix ECO also features a low evaporation formula.
The new Shell Helix ECO, with its lower viscosity, can help lower fuel consumption and ensure a smoother ride. Car owners will now be able to enjoy savings from lower maintenance costs as it is a premium fully synthetic engine oil that is able to cleanse your engine as well as provide optimal engine protection until your next oil change,

May Tan, General Manager, Shell Lubricants Marketing.
The Shell Helix ECO is available in a 3.5-litre pack with a retail price of RM143.50 in Peninsular Malaysia and RM 144,20 in Sabah and Sarawak. The new engine oil is available at authorised Shell Helix workshops nationwide.
Wait, there's more! In conjunction with its launch, every 3.5-litre pack of genuine 'Untuk Pasaran Malaysia' Shell Helix ECO 0W 20 comes with a free sunshade. This offer is valid from 1 March 2020 while stocks last.
Moreover, customers who purchased the genuine 'Untuk Pasaran Malaysia' Shell Helix from authorised Shell Helix workshops are entitled to participate in the unique Shell Advantage and Rewards (SHARE) programme, which SHARE members are entitled to one free Shell Helix engine oil for every four packs purchased from authorised retail outlets.