Johor, Malaysia – October 5, 2023 – Tesla is thrilled to announce the official opening of the first Supercharging station at Sunway Big Box in Johor, a significant milestone for Tesla enthusiasts in the region. This Supercharging station not only marks the second of its kind in Malaysia but also opens the doors to seamless cross-country road trips for Tesla owners from both Malaysia and Singapore.
To celebrate this momentous occasion, Tesla is offering a special Supercharging rate of RM0.63 per kWh for a limited time to all Tesla owners. Additionally, the impressive Model Y will be showcased at the Main Concourse of Sunway Big Box, allowing customers to experience Tesla's cutting-edge technology and gain insights into the charging experience during the pop-up event.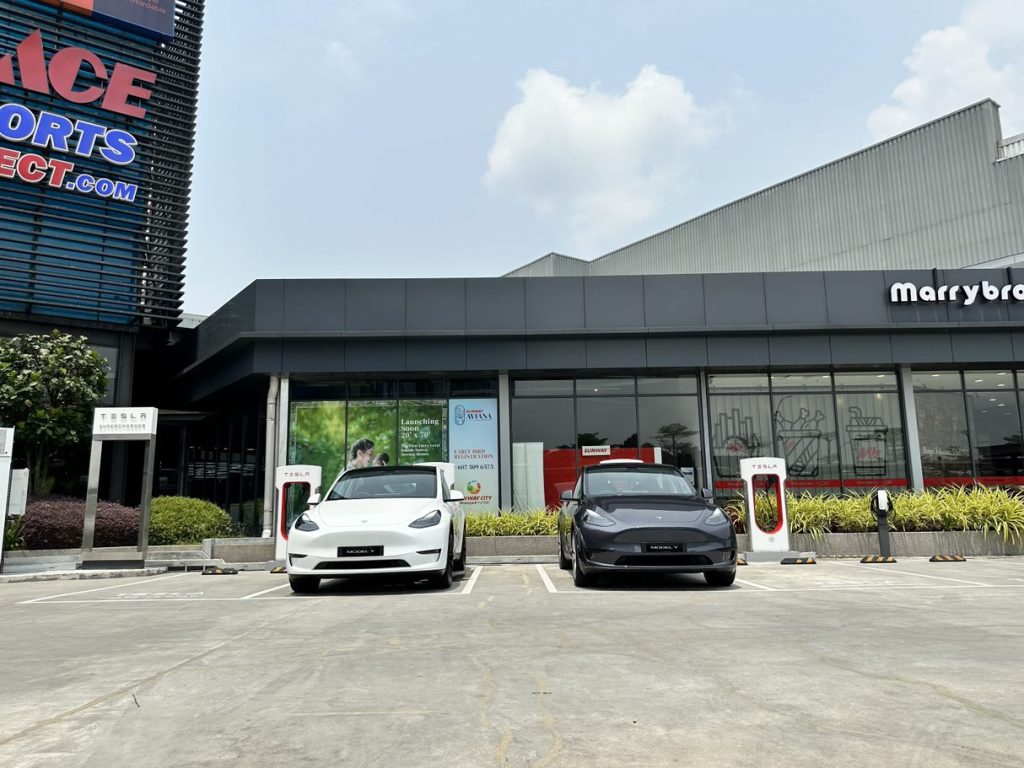 The Johor Supercharging station, strategically located in Peninsular Malaysia's southernmost state and conveniently connected to Singapore via causeways, boasts four Superchargers that provide various charging options for Tesla owners.
Leveraging V3 Supercharging technology with a peak efficiency of 250kW, a Model Y performance can recharge up to 270km of range in just 15 minutes, offering a rapid and convenient charging experience. Tesla remains committed to expanding its charging network in Malaysia, with more charging stations set to open soon.
Tesla owners can seamlessly navigate, precondition the vehicle battery, and access the charging station through integrated support for Tesla vehicles and the mobile app. This includes real-time monitoring of charger availability, charging status, payment options, and technical support, among other features.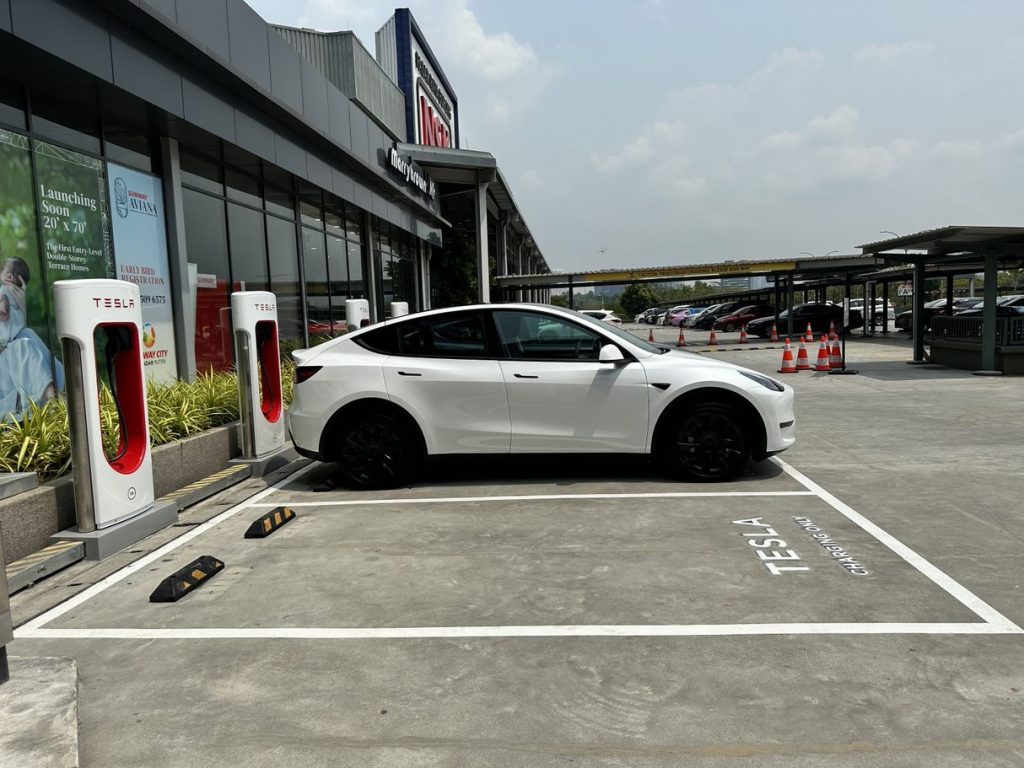 For more information, customers can contact the Tesla Malaysia hotline at 1800810655.
Date: 5th – 8th October 2023
Time: 11:00 am – 8:00 pm
Location: Main Concourse, Sunway Big Box
Event: Open to the Public
Address:
Sunway Big Box Carpark and Tesla Supercharging Rates
Sunway Big Box, Persiaran Medini 5, Bandar Sunway Iskandar Puteri, Johor
Service Hours: 10:00 am – 10:00 pm
Free parking
Supercharging Rates:
From October 5th midnight to October 8th, 11:59 pm: Enjoy a limited-time Supercharging rate at RM0.63 per kWh.
Thereafter, the Supercharging Rate is RM1.25 per kWh.
Idle fee: Up to RM4.00 per minute when the Supercharging station is 100% occupied.
Media Enquiries:
Michelle Lai
Email: [email protected]
Phone: (+60193803503)