Leading Mercedes-Benz dealership, Cycle & Carriage, and AmBank collaborate to raise awareness of electric vehicles and sustainable mobility
[Kuala Lumpur, May 30, 2023] – In a joint effort to create a sustainable future and promote eco-friendly practices, AmBank and Cycle & Carriage have organized the first Electric Vehicle (EV) Cruise in Malaysia. The event aims to increase awareness of the growing practicality of electric vehicles and highlight AmBank's commitment to sustainable mobility.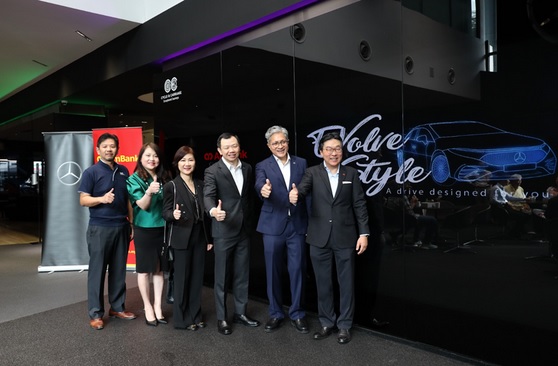 The exclusive cross-city journey commenced at Cycle & Carriage Mutiara Damansara, where participants had the opportunity to explore and learn about the features of Mercedes-Benz's range of electric vehicles, the Mercedes-EQ. The demonstration provided attendees with valuable insights into the benefits and advancements of EV technology.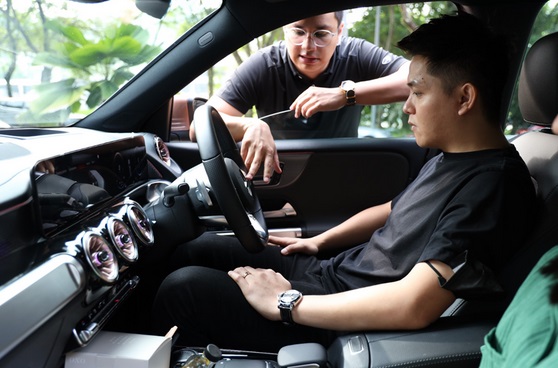 To encourage the adoption of sustainable practices, participants were also educated about Green Financing, a special hire purchase loan offering attractive financing rates on electric vehicles. AmBank's Green Financing portfolio aligns with the bank's broader Environmental, Social, and Governance (ESG) aspirations and supports Malaysia's commitment to achieving zero carbon emissions by 2050. The participants were further briefed on the significance of climate change, resource depletion, and other sustainability challenges associated with transitioning to a low-carbon future.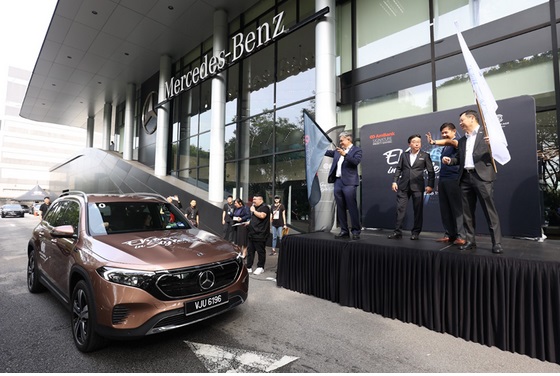 Mr. Thomas Tok, CEO of Cycle & Carriage Malaysia, expressed his excitement about the partnership with AmBank, stating, "Cycle & Carriage is honored to collaborate with AmBank to offer an exceptional experience to our customers while raising awareness of green driving in Malaysia. As part of our commitment to creating extraordinary journeys, we hope this exclusive experience will provide a glimpse of sustainable luxury living without compromising on sustainability for future generations."
The immersive experience continued as participants embarked on a test drive of the Mercedes-EQ cars from Kuala Lumpur to Ipoh, highlighting the ease and convenience of charging electric vehicles to address common misconceptions surrounding range anxiety.
The exceptional journey reached its climax with an exclusive dining experience at Cycle & Carriage Ipoh, where participants took a break in the modern showroom adorned with the latest Mercedes-Benz Brand Presence. The adventure was further enhanced as attendees enjoyed a luxurious overnight stay at the nature-inspired The Banjaran HotSprings Resort Ipoh before returning to Kuala Lumpur.
The overall cruise event catered to discerning clientele, comprising AmBank SIGNATURE Priority Banking and Cycle & Carriage's customers. Exclusive events like these are part of AmBank's commitment to providing beyond banking services that elevate customers' lifestyles.
Aaron Loo, Managing Director of Retail Banking at AmBank, expressed his enthusiasm for the partnership with Cycle & Carriage, stating, "AmBank is thrilled to collaborate with Cycle & Carriage, an established distributor of the Mercedes-Benz brand, to encourage more Mercedes-Benz enthusiasts in Malaysia to opt for the range of EV models. Our highly attractive EV hire purchase products under the Green Financing portfolio align with our broader ESG aspirations."
AmBank and Cycle & Carriage have been working together over the years to assist customers in financing new and pre-owned vehicles. AmBank's Green Financing program, specifically designed to support customers in adopting a sustainable lifestyle, offers substantial benefits for those seeking financing for electric vehicles.
For more information about AmBank, please visit www.ambank.com.my. To explore Cycle & Carriage's various locations across West Malaysia, please visit https://www.ccb.mercedes-benz.com.my/passengercars/about-us/contact.html. To make an appointment with your preferred Cycle & Carriage Autohaus, call 1800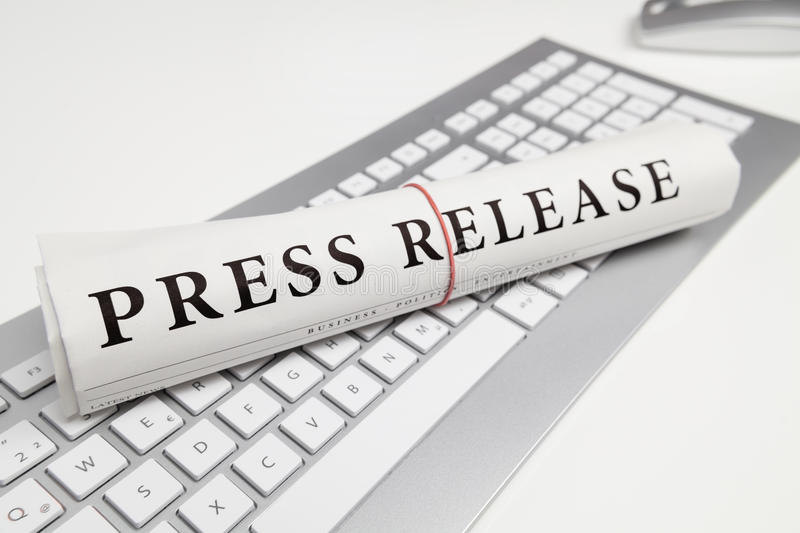 Submitting your news to Motortrader.com.my is easy. Simply send an email to [email protected] with your press release or announcement attached as a Word or PDF document. Please include your contact information and any relevant images or videos that you would like to accompany your news.