1985 was a rather glorious year for Malaysia when the first Malaysian automotive industry, Proton, began to make strides. Thus, was born the first of many 'Nasional' Proton car.
With the launch of the first model of the national car, Proton Saga, Malaysia began to be recognized in the eyes of the world after our national cars began to be marketed abroad.
Before the launch of the Proton Saga in September 1985, a competition to find a name for Proton's first model was held.
The competition, which is open to all Malaysians, has attracted 102,823 participants.
Three names made to the final round of selection are Saga, Perdana, and Gagah. In the end, after careful consideration, Saga was chosen as the name for Proton's first model.
We can't deny that Proton has had some rough patches to reach where it is today, nevertheless Malaysians still proudly regard proton as our national car.
Proton completely ignore the challenging economic situation in 2020, when it emerged as the only major automotive manufacturer that managed to record positive development in Malaysia.
By selling 109,716 units of vehicles in 2020. That's an increase of 8.8 percent compared to 100,821 units in 2019.
Among these units of vehicle sold, we are sure it has won the hearts of its owners, but do you know which national car is the best for you? Buying a car is a BIG commitment! It requires research and careful consideration.
Most people choose their car depending on the different aspects and requirements. These factors change at different phases of life. Lifestyle, aspiration, and more. Need some help to choose your proton car? Look no further, we are here to help you choose the 'nasional car' for you.
The Saga, Persona, X70, Iriz, and Exora are among our proton cars that you often see on the roads. But how do you know which one is best suited for you?
There are many aspects to consider when choosing your car. Pricing, lifestyle, future plans, and many more. Fret not, we are here to help you choose the 'nasional' car for you!
3 Proton 'Nasional' Car that you MUST consider!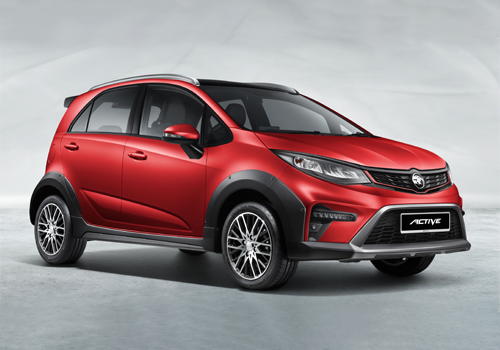 Proton Iriz
Proton Iriz is also known as Proton Global Small Car (GSC) or Proton Compact Car (PCC). What's so great about this subcompact hatchback that you can see it on the road every day?
Pricing-wise, we would say it suits the "Fresh Grad-First Car" category as the pricing is affordable, from RM36,700 up to RM50,700.
Plus, the facelift 2019 version is even cheaper than the original version.
While the most premium variant, Iriz Premium 1.6L CVT is priced at RM50,700, the older version Premium 1.3L CVT is priced at RM58,800.
This car has 40 liters and also comes with ECO Driving Assistance mode for all variants
Most of the variant uses fabric and urethane as the main materials for the upholstery and steering wheel. Giving you luxurious drive vibes!
If you need extra luggage space, the rear seats can be folded 60:40.
In addition, the most premium variant is also equipped with a control switch on the steering wheel for audio functions and a hands-free phone kit. Definitely, a MUST if you're using the Bluetooth option often.
Iriz (2019) was awarded a 5-star rating in the ASEAN NCAP crash test through a complete safety feature package. These features consist of:
SRS Airbags
Anti-Lock Braking System (ABS)
Electronic Brake Distribution (EBD)
Brake Assist (BA)
Electronic Stability Control (ESC)
Traction Control System (TCS)
Hill Hold Assist (HHA)
Reverse Camera
Front Parking Sensors
Rear Parking Sensor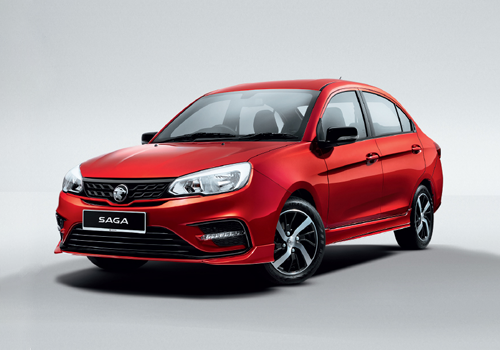 Proton Saga
In case you missed it (read: which is highly unlikely), Proton introduced the brand-new Saga facelift in May this year. Marking the second round of changes to the third-generation sedan.
With prices ranging from RM 34,800 – RM 44,800, the Saga allows their customer to easily decide how much they want to spend on a car.
The 2022 Proton Saga now comes with keyless entry, keyless entry, a push-start button, auto-folding mirrors, and boot release button.
Powered by a 1.3 litre four-cylinder 16-valve DOHC VVT engine with a maximum output of 95 PS at 5,750 rpm and 120 Nm of torque at 4,000 rpm paired to a 5-speed manual transmission or 4-speed automatic transmission. Is it fast? Judge for yourself!
This car appeals to young working adults and first-time buyers that are looking for an A-segment car for future family plans. Functional yet still provide the young, sporty feel.
Does not compromise on comfort and fuel-efficient too! A BIG yes for those on a budget.
Safety includes:
2 SRS airbags are standard across all variants
Anti-Lock Brakes (ABS)
Electronic Brake Distribution (EBD)
Brake Assist (BA)
Electronic Stability Control (ESC)
Traction Control System (TCS)
Hill Hold Assist (HHA)
Reverse Camera
Front Parking Sensors
Rear Parking Sensor
These safety features will give drivers some peace of mind to maneuver on slopes, slippery roads, and tight-spaced parking.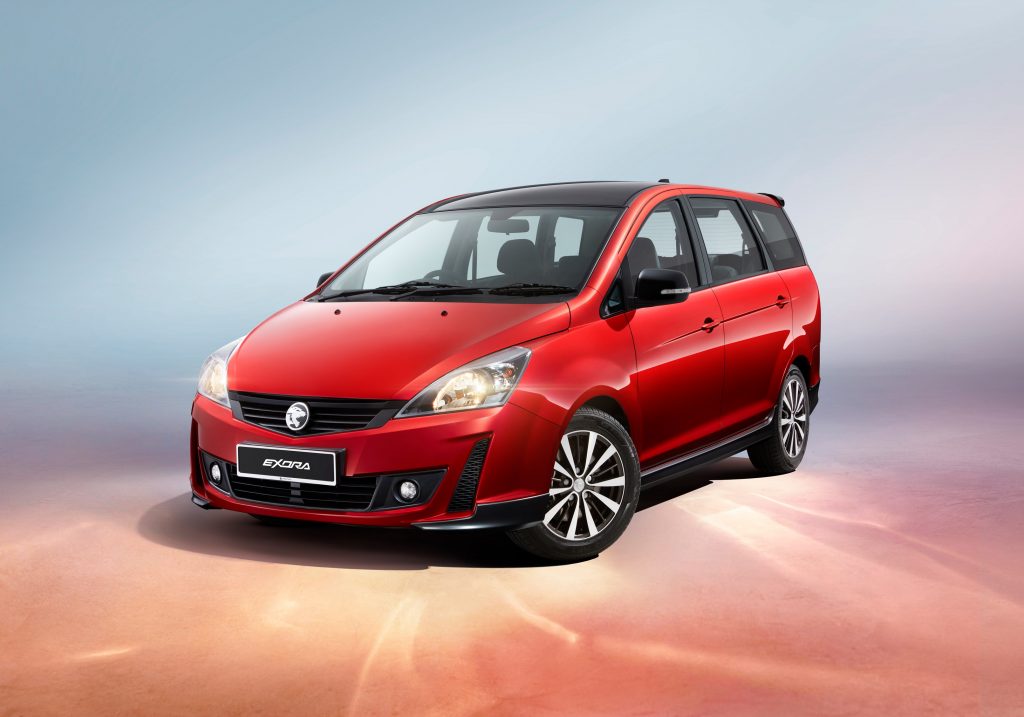 Proton Exora
Last but not least, the ever-popular seven-seat MPV, Proton Exora!
Do you know what Malaysian love most about this car?
Fits up to 7 people
Affordable price
The cheapest turbocharged MPV in Malaysia
Aircond for second and third-line seaters
The Exora is basically what we could call a family car. Reasonably priced and economical, this car price ranges from RM59,800 – RM66,800,
Although belonging to the 'family car' or MPV category, Exora is still compact and stylish.
Powered by a 1.6-liter Campro turbocharged four-cylinder engine with 205 Nm of torque between 2,000 and 4,000 rpm and 140 PS at 5,000 rpm. Giving drivers higher fuel efficiency and performance.
The interior is spacious and luxurious with fabric and urethane on the seats and steering wheel.
Now, the deciding factor. How safe does the proton Exora go?
SRS Airbags
Anti-Lock Braking System (ABS)
Electronic Brake Distribution (EBD)
Electronic Stability Control (ESC)
Emergency Stop Signal (ESS)
Reverse Camera
Rear Parking Sensors
Immobiliser & Anti-Theft Alarm
In addition to that, PROTON officially launched the 2023 Proton Exora at PROTON KEB Auto Sdn Bhd in TTDI Kajang on the 19th with more updates and revisions.
Read more: Proton Launches The 2023 PROTON EXORA
Our Malaysia automotive, Proton provides a variety of affordable and high performing cars for us.
Looking for your very own Proton car? Iriz, Saga, Exora, X70, Persona, we have them all HERE!
Brand New or Second Hand, we have it at the touch of your finger tips.
Visit: https://www.motortrader.com.my/cars and browse through all the options nationwide! Price, location, spec, condition and all important information are at your disposal.
Need help choosing your second-hand car? No problem! Here's our 15 Tips on Buyying Second Hand Car in Malaysia