When buying a 'first car' in Malaysia, it is so common that it feels compulsory to consider the two compact models Perodua Axia Vs. Myvi.
Nowadays, getting your car license after high school feels more like culture than the norm. It's prevalent for Malaysian families to register their children for driving licenses after SPM examination.
Although Malaysia has decent public transportation, it is still more convenient to drive, especially when you're living outside of Klang valley.
Why Perodua Axia Vs. Myvi?
When family members or fresh graduate looks for their first car, Perodua Axia and Myvi are among the two that are highly considered. Both offer a hatchback body type and are considered compact vehicles, which helps a lot when driving and parking in a tight space.
Hence, on our Malaysian roads, it is very common to see youngsters driving these two models.
While Myvi has always been known as 'King', often times Axia has also been right there behind Myvi on the right lane of the road (puns intended)
Basically, the Axia and Myvi are the number one options for youngsters for a reason. Some of those factors include price, safety, and car capacity. If you are now contemplating between these two, you have come to the right place. Keep on reading as we compare the two car models together.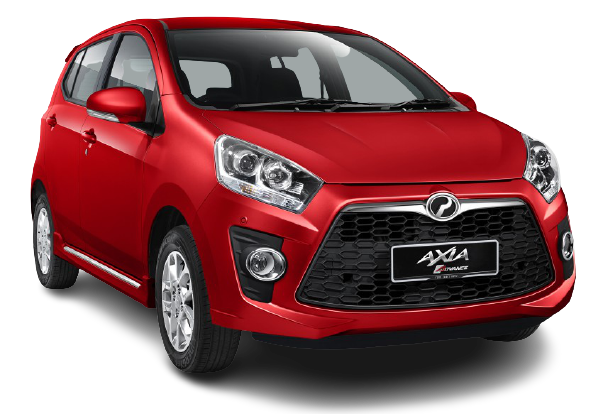 Perodua Axia Vs. Myvi Comparison
Price: Axia Wins!
When we talk about price, Axia wins BIG. Perodua Axia E, the lowest spec and the cheapest car in Malaysia is priced at RM24,090.
However, don't get too happy with this price! For this spec, the Perodua Axia doesn't come with much. The wheels are steel and neither radio nor speakers are installed. Although you can get this added in at your nearest accessories shop, you also need to consider the most crucial safety factor, which is the absence of ABS and EBD.
Myvi, on the other hand, is priced at RM46,500 for the lowest spec. Almost double the price but comes with generous safety equipment and has a reliable powertrain.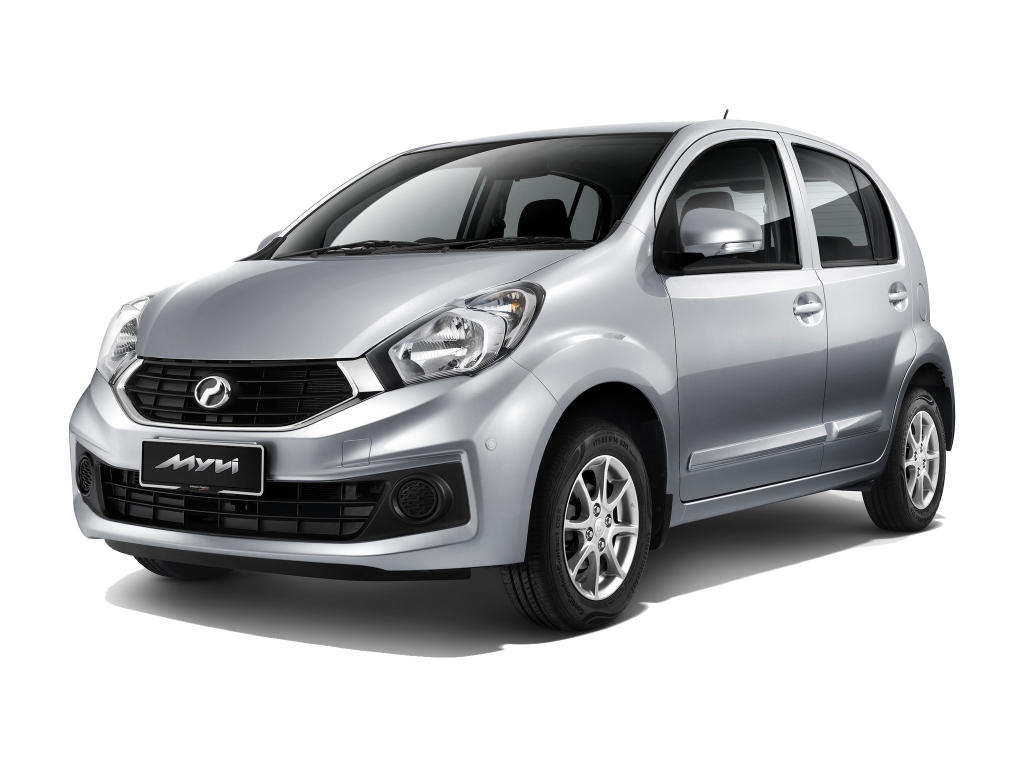 Safety: Myvi Wins!
Safety is one of the most significant factors you'll need to consider in a car. Although we briefly talked about safety, now it's time to dig deeper.
The Myvi 1.3G being the lowest spec of the model, offers its customers generous safety features. Some of the essentials are Anti-Lock Braking System (ABS), Electronic Brakeforce Distribution (EBD), ISOFIX, and Stability Control.
While Axia G, one spec higher than Axia E, safety features include Anti-Lock Braking System (ABS), Electronic Brakeforce Distribution (EBD), and ISOFIX.
What are these safety functions for? Here's a simple explanation!
Anti-Lock Braking System (ABS): Help you steer in emergencies by restoring traction to your tires
Scenario: When coming into a direct crash, this feature prevents your wheels from locking up.
The wheel sensors detect when your car's tires begin locking up. Then, will rapidly apply and release (pulse) the brakes to automatically keep your tires from skidding. Hence, allowing you to steer to safety.
Electronic Brakeforce Distribution (EBD): Ensures the correct brake force for each car wheel equally.
Scenario: When braking heavily, you get a dramatic forwards weight transfer where the weight is transferred mainly to the front tires of your car.
Electronic Brake Force Distribution (EBD) provides an automatically adjusting bias depending on conditions to ensure the front and rear axles exert the most effective braking possible without the wheel locked.
EBD ensures that each wheel receives the proper amount of braking power, while the Anti-Lock Braking System, or ABS, ensures that the wheels do not lock under heavy braking. These safety features usually come together and complement each other.
ISOFIX: The international standard for child car seat fittings in cars.
It is a metal attachment that the automaker incorporated into your vehicle's seats. This accessory matches the appropriate ISOFIX "fingers" on child car seats that are identified as "ISOFIX seats."
ISOFIX ensures:
minimal risk of incorrect installation
a permanent connection between our car seat and the car
quick installation and easy removal
Stability Control: Helps prevent loss of control while navigating curves and emergency steering maneuvers
Scenario: When the sensors detect that the driver is losing control of the car's direction. This feature will stabilise your vehicle and help the driver to maintain control during hard steering maneuvers.
Engine: Myvi Wins!
Both car models use automatic transmissions with 998cc engine capacity for Axia and 1496cc for Myvi.
Myvi:
Horsepower: 95ps
Torque: 121nm
Axia:
Horsepower: 69ps
Torque: 91nm
Horsepower and torque are the two contributors to the speed of your car. A high torque enables efficient and energy-saving driving. A high engine power allows a vehicle to accelerate quickly and reach a high-top speed.
In terms of speed, Myvi wins. With more speed, acceleration, and higher pick-up rate.
Although it's a big decision and commitment, buying a car doesn't have to be complicated. Essentially, you must be honest about your wants, needs, and financial status.
If you have financial constraints, try looking into secondhand cars instead. There are many dealers that are offering top-quality secondhand cars with value.
The easiest way to find them? Here at Motor Trader, of course!
We are offering you a wide selection of secondhand cars throughout the nation. Browse by model, spec, or pricing and compare as you see fit!
Read More: Tips on Buying Second Hand Car!
Would you prefer to have that 'brand new' car smell with your hard-earned money? Say no more!
Visit: https://www.motortrader.com.my/cars for the best of both worlds!