This article will share with you about 17 tips on how to choose a used car in Malaysia. A wise purchase is a purchase that has an effective strategy to achieve the best value. Therefore, it is advisable if you follow the tips before buying a used car in Malaysia to get more profit in your favor. Among the suggested tips are as follows:
1. Choose a car within your affordable budget
Indeed, in general, used cars are sold at a much cheaper price than new cars. But there are only car models that do not fall in price to own such as Honda Integra DC2 Type R, Proton Arena, Suzuki Swift Sport, Perodua Kelisa, and many more. Therefore, providing a budget that you can afford is the most important thing to ensure that you choose a used car that does not bother yourself. Good financial management for the long term is that the price of the car should not exceed 15% of your monthly income. For example, let's say the salary is RM 3000 per month, so the monthly payment price for a car that you can afford to pay is only RM 450.
2. Do your survey
Diligently do a survey before buying. Today there are too many alternatives that you can use to do your own review from any of the most popular automotive advertising portals in Malaysia such as:
Carlist
Mudah
Mytukar
Carsome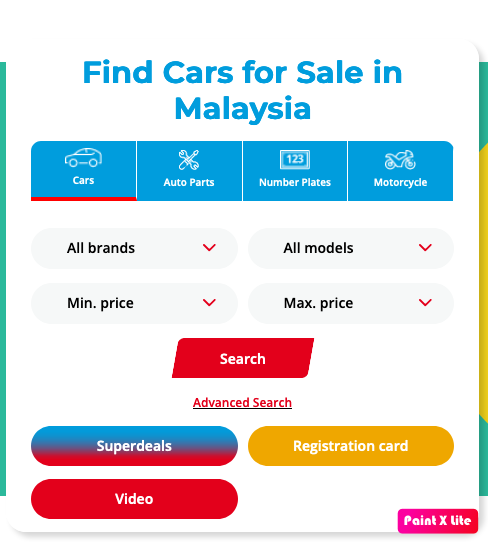 You will be able to know the market price of the vehicle with just one "click". It's pretty easy and saves time. We can't ensure all dealerships and salesmen are honest. To protect yourself from getting conned, never pay deposit first, and only work with only reputable dealers. A legit dealer or salesman would provide you advices on the car you're interested in, which suits your needs the most and if it's good value.
3. Set your choice for used car manufactured year.
It is advisable for you to limit your choice of car to no more than 5 years after the date it was manufactured. This is to reduce any risks and problems present in a car. Always remember, a car is not an asset but it is a liability that has hidden costs and you have to bear such as repair costs, maintenance costs, fuel costs, and so on.
4. Check the mileage of the used car
The higher the mileage of the car, the lower the value of the car. However, to buy a cheap car, make sure the mileage is not too high but moderate. What if a seller lied about the odometer reading, of course the mileage reading would change? For cases like this, you can ask for a maintenance record from the original owner, and keep an eye on car components because cars that already have high mileage, the components are easily worn. For example, like a spark plug. It can usually withstand up to 100,000 km. So if you buy a car that has an odometer reading of 50,000 km but already needs a new spark plug, it means there is fraud there.
5. Choose a car with good history
Check the car history. Always be careful if the car you viewing is too cheap. Something cheaper than regular value, most likely has flaws that you are not aware of. It can occur due to factors such as:
Ever been involved in a road accident
Has a high mileage limit
Flooded car
Number of previous owner
If you still insist on buying it, there are many risks you will have to face in the future.
6. Choose a car with good servicing records.
Check car service records from previous owner. Don't worry, you as a prospective buyer have the right to view and check all previous car service records. If the car has been used by old users for 5 years, then you need to check the record for 5 years. It's tedious, but these tips are very important to keep the car in good condition. If possible, you are also advised to visit the service center used by the previous car owner to check the records in their system. The service record is more transparent and complete for you to see the history of the car in case of damage to spare parts, engines, or other components that are replaced.
7. Choose the car with good exterior and interior condition
Check the exterior and interior condition of the used car. Although many people take this matter lightly, but it is better for you to check the situation outside and inside the car as a whole. Take seriously the damage, chemistry, and any defects you see on the exterior and interior of the vehicle. Then, report to the seller to allow the price to be lowered slightly from the original value depending on the damage. The cost to repaint the entire body of the car cost more than RM 2,000. For damage due to chemicals, the cost may start from RM 150 and above.
8. Check accessories and fittings
Before making an agreement or signing any document that indicates you agree to buy, first check all car accessories and fittings whether they are complete and can work properly. These intended accessories include windshield wipers, car signal signs, lights (front, side, spotlight, break), horns, air conditioners, radios, safety belts, spare tires, vehicle spare parts boxes, and vehicle storage drawers. Don't worry about voicing your displeasure or dissatisfaction with all the damage that is there. Take your time, and think carefully. Buying a car is not a small value but it costs thousands of dollars.
9. Check engine parts
In many car components, the engine part is the most important. If you are already proficient with the car, just listen to the roar of the engine already know whether it is in good condition or not. Among the things that can be checked in the engine parts include checking if there are any oil leaks, the condition of the radiator, engine oil, and make sure all components are connected correctly, not damaged and bad.
10. Visit seller to test drive the car.
Bring a friend along with you and take turns test drive, so that you'll have an immediate second opinion from him/her. Here's a checklist for you while test drive:
Check on the ground if there's stains when you leave the parking area
Electronic windows, wipers, indicators, headlights, speedometer, fuel meter and so on
Check if there's any unusual sounds by switching off the radio and aircond
Alignment of steering and power steering
Absorbers
If your salesman refuses to let you test drive, you may just walk away.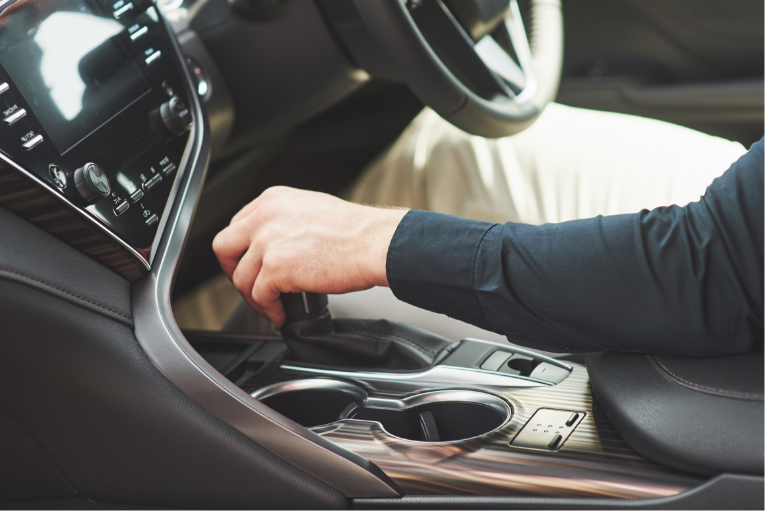 11. Avoid modified used car
Cars that undergo a very extensive modification process face various risks later on. Remember you are not buying a car for racing but for daily use like work.
12. Check for spot welding marks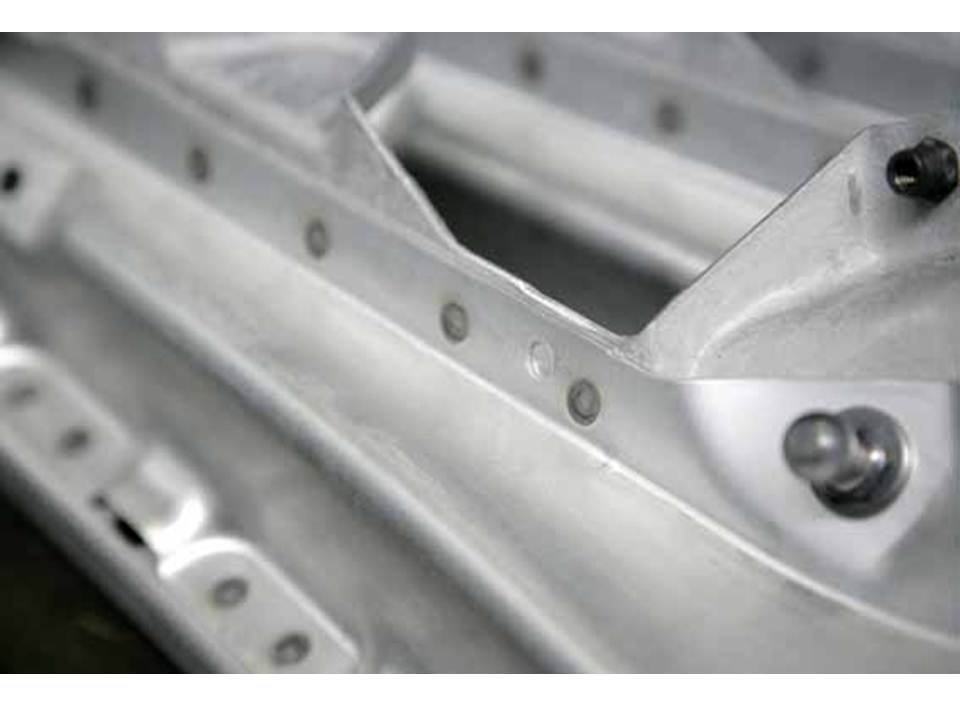 What is the actual purpose of spot welding marks? To your knowledge, this spot welding is the process of joining the chassis iron sheets and the car body surface. So if the car you want to buy does not have that mark, it is very likely that it was involved in an accident. Typically, it can be found on the front bonnet around the absorber tower, the radiator on the mount and around the fender.
13. Choose a car that saves fuel
Nowadays, saving is something that is very important in the lifestyle of today's society. So, look for cars that are equipped with the latest engine technology such as VVT, VVTi, Dual VVTi and iVTEC to reduce fuel consumption and maintain engine power.
14. Bring your own mechanic
Bringing your own mechanic to check the car you viewing. Itis better than you doing the inspection. This is because, those who are involved in car repair business have the expertise to ensure that a car is in good condition or not. A seller is certainly not able to deceive the buyer when he brings in someone who is expert and more knowledgeable in the matter.
15. Choose a car that has the latest technology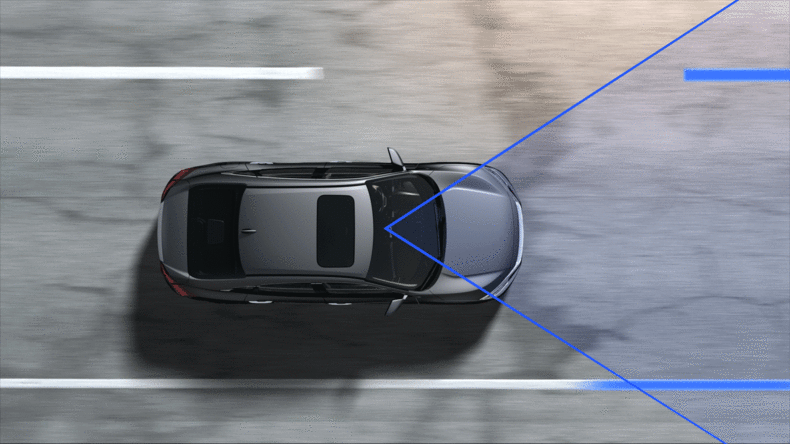 Technology is evolving no longer according to what human beings want. He is able to evolve at any time beyond human ability. So not surprisingly, more and more sophisticated cars are being produced and sold in the market. Many of the latest technologies are used to compete with other expensive brands. Although the main purpose of you buying a cheap car is to save cost but do not ignore the technological factor in the car. Make sure at the very least, the car you are interested in has a good, secure, quality, and safe protection system such as airbags, and ABS brakes because life cannot be afforded at the price of a vehicle.
16. Check The Car's Historical Details
It's always important to check on the car's historical details. For eg. Service history. This is to ensure the car is serviced on time and verify the car's exact mileage. Check if there's any outstanding loan, ensure it's fully settled before the change of ownership takes place. Last but not least, arrange for a car inspection. Bring your most trustworthy mechanic along to check the condition of the car.
17. Thoroughly check all documents to avoid getting scammed
There are total of two forms to check through – B7 and B5. The B7 form is a hire purchase inspection that is given out by Puspakom after an 18-point check that includes both physical and identity checks. The B5 form is also from Puspakom for Transfer of Ownership.
*The form cost RM90 to obtain.
Request for the car registration card as well, to verify with the Jabatan Pengangkutan Jalan (JPJ) if the seller is registered as the owner of the car, and to check it's not reported as stolen car. You may insist on a proper Sales and Purchase Agreement.
It is hoped that this article regarding used car buying tips can provide useful knowledge and information for all readers so that you are always prepared before making any purchase. Remember, it is not wrong to give yourself a little space and time to think before making a decision rather than taking a hasty decision that is detrimental to yourself.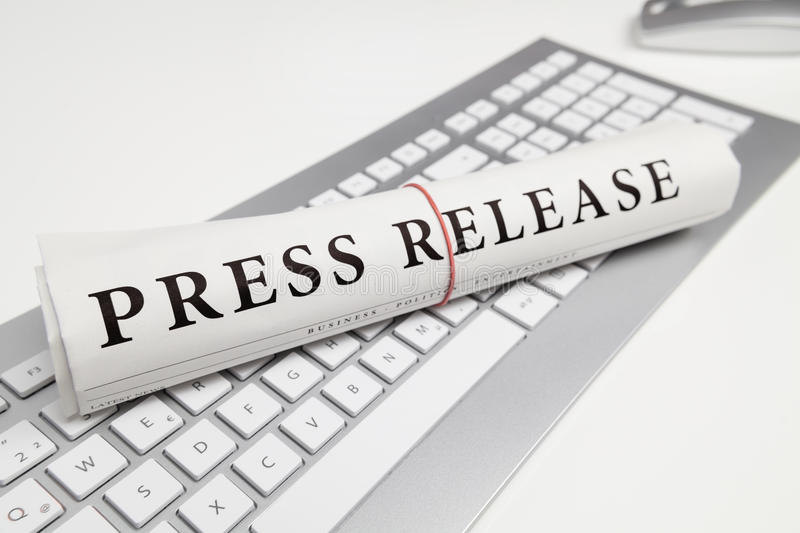 Submitting your news to Motortrader.com.my is easy. Simply send an email to [email protected] with your press release or announcement attached as a Word or PDF document. Please include your contact information and any relevant images or videos that you would like to accompany your news.