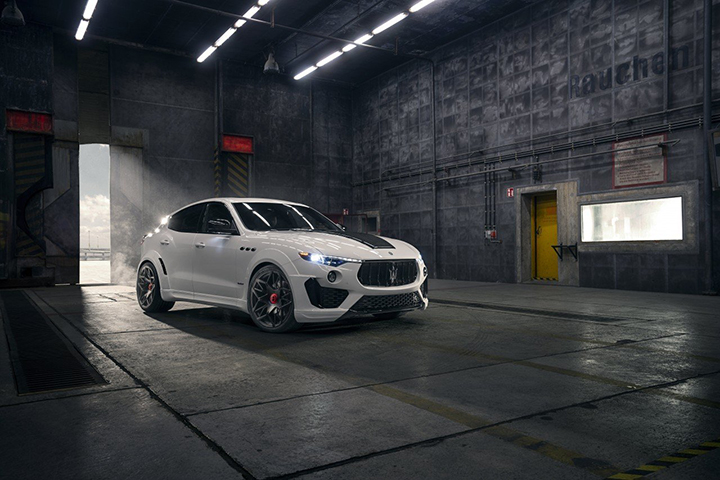 Tuned up to 624 hp and 820 Nm, the Maserati Levante Trofeo based Novitec Esteso is able to reach a top speed of 309 km/h.
We have reached peak SUV where literally almost every carmaker on this planet would have at least one to offer in their model lineup. The closest thing to a Ferrari SUV is the Maserati Levante Trofeo with its twin-turbo 3.8-litre V8 engine built by Ferrari. Although the 580 hp and 730 Nm of torque sound plenty, there are people out there who want a little more. So, this is where Novitec come into the picture as they have pumped that figure up to 624 hp and 820 Nm of torque.
Besides the power hike, Novitec also offer the Esteso widebody kit to house large 22-inch wheels. With the kit, the overall width of the Levante is increased up to 2.09 metres, to be exact, 10 cm and 12 cm at the front and rear respectively. The entire kit consists of eight pieces and some of them are available in bare carbon fibre. These include the hood scoop and rear spoiler to add the Maserati SUV's eye-grabbing points.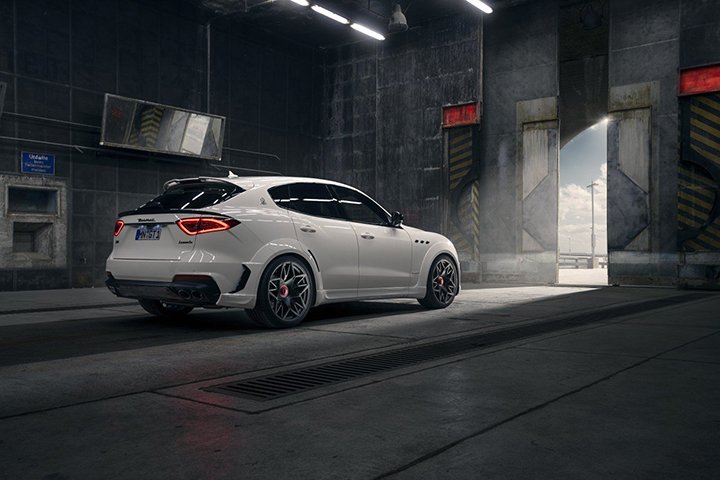 As for the wheels, the Novitec Esteso 22-inch alloys wheels feature a centre-lock look and Y-shaped spokes. The wheels come with a choice of finishes in matte black or glossy black with polished surfaces. And they're wrapped in 295/30 R 22 at the front and 335/25 R 22 tyres on the rear axle. The ride height has been lowered by 25 millimetres to complete the stance.
To go with the look, Novitec also offers engine upgrades to all variants be it petrol or diesel models. As for the range-topping Levante Trofeo, the 624 hp and 820 Nm upgrade allows the SUV to leap from nought to a hundred in 3.8 seconds and reaching a top speed of 309 km/h, slightly more than the Bentley Bentayga Speed's 308 km/h.
Now, if you really do want to have your own Novitec Esteso here in Malaysia, you can do so by finding yourself a Maserati Levante here. And then you can contact Novitec here to express your interest.