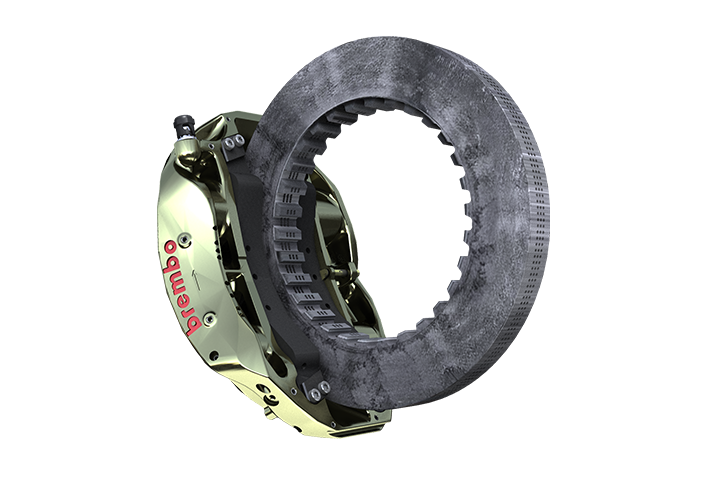 How do Formula 1 cars stop in such a short distance especially when travelling at speeds exceeding 300 km/h?
A car's braking system helps make a car drivable and safe and considering how fast F1 cars travel, what makes F1 braking systems different than the ones in mass-produced road-going cars?
Formula 1 or simply F1, is not your ordinary vehicle on four wheels. Indeed, these cars have similar parts which you'll find in a road car, but the ones in F1 scales at 11 on the sophistication scale. In fact, the performance requirements in an F1 car is very high as described by Italian braking system supplier, Brembo through a series of infographics.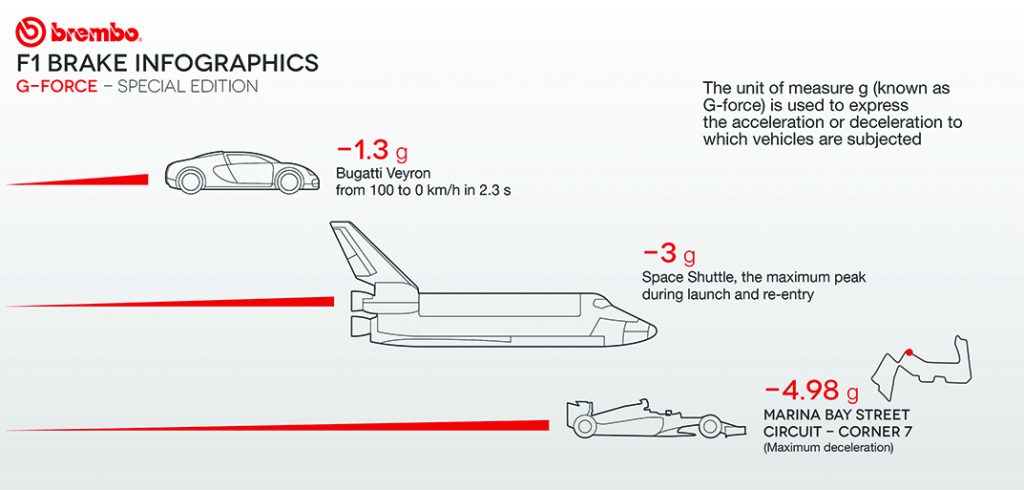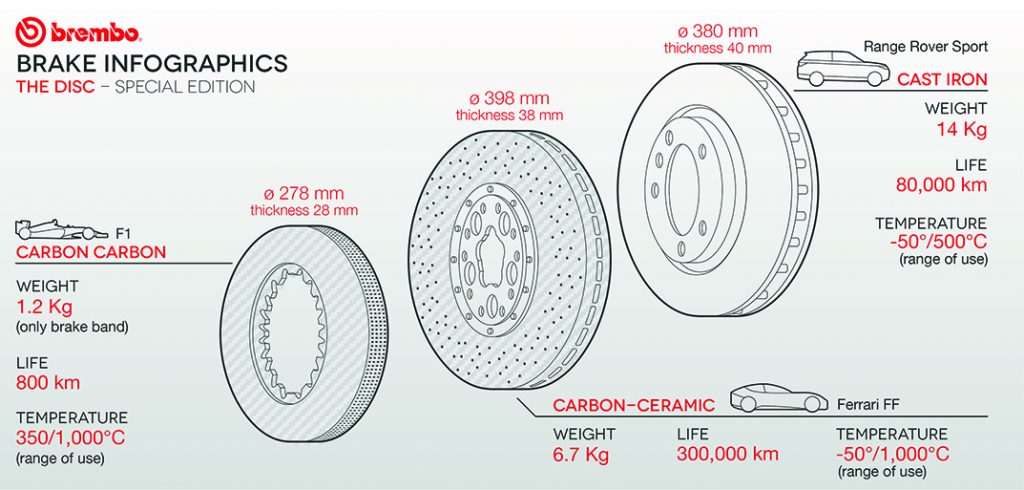 The F1 braking system may seem familiar to that in a road car, but there are reasons as to why such exotic materials such as Carbon-Carbon composite brakes discs and carbon pads, or multiple pistons not commonly found in mass-market cars.
Firstly, its cost. Typically, one F1 brake disc would cost RM8,200 to RM13,000 depending on the supplier and the design. For example, the complexity of the cooling holes machined into the disc. The pads are cheaper; a pair would typically cost RM3,500.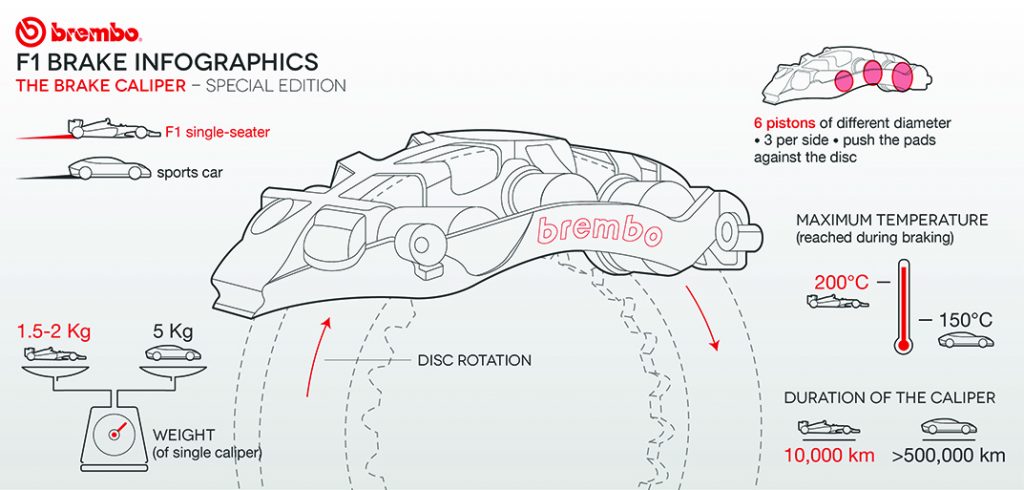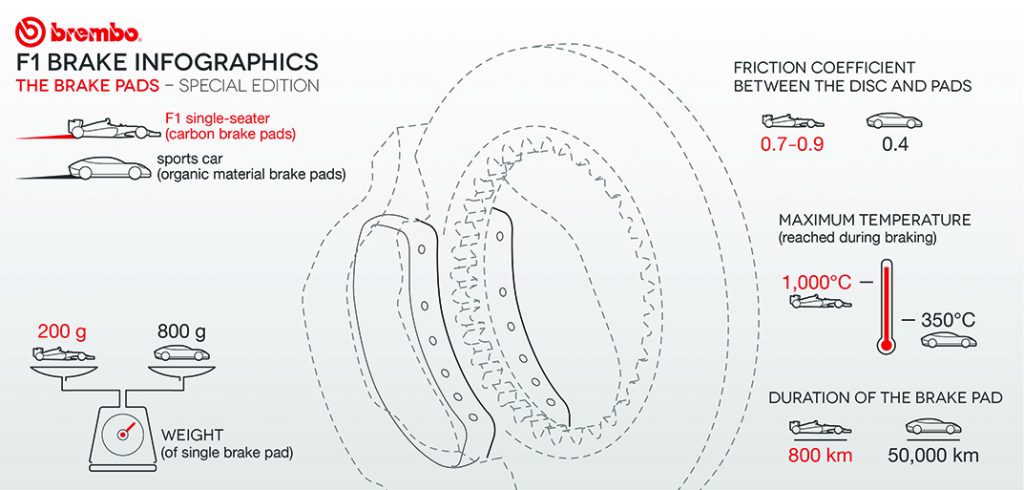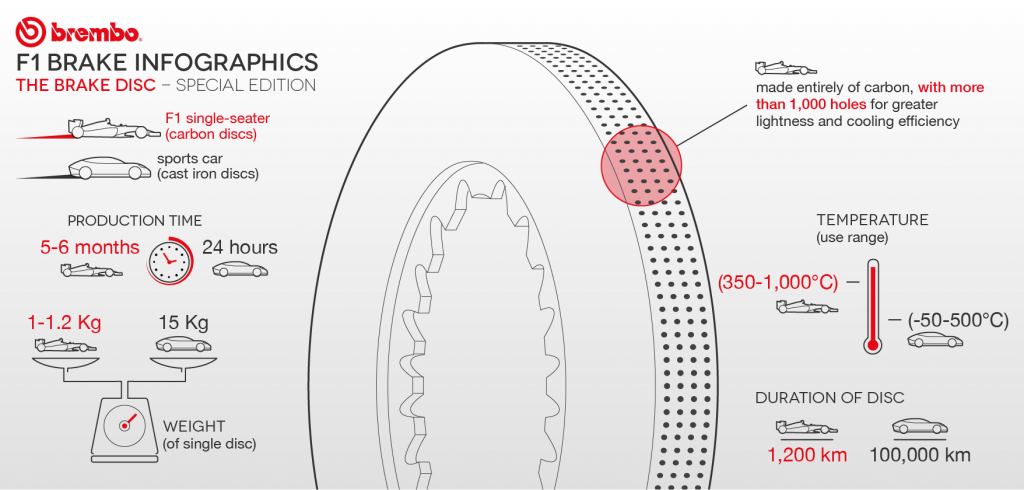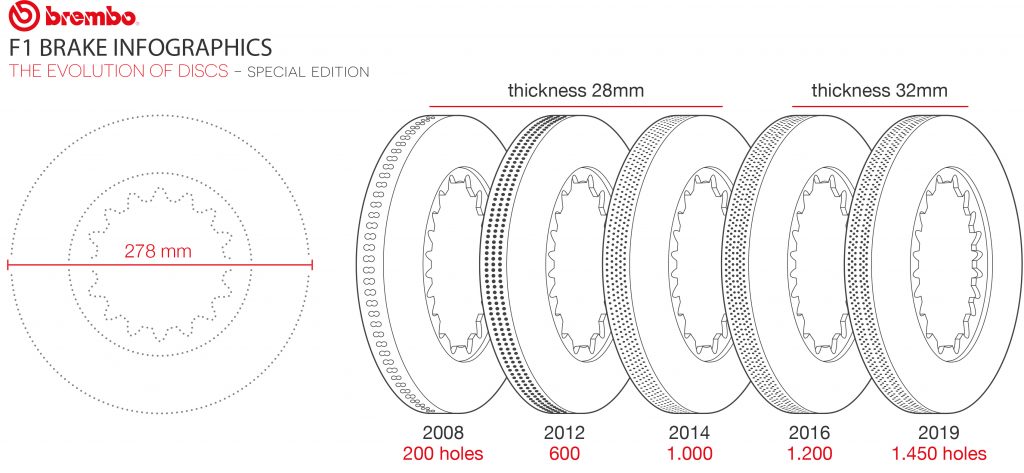 Then, it is not only the cost factor that hinders such application in an affordable road car but the operating requirements these brakes need to operate well. The brakes in an F1 car have a wide operating temperature from 350 to 1,000 degrees Celcius.
You are right to say that a number of road-going supercars these days come with carbon-ceramic brake discs. It is possible, as carbon-ceramic brakes in such cars can operate at a much wider temperature range from -50 up to 1,000 degrees Celcius.
Another advantage of carbon-ceramic brakes is that they weight much lighter than steel equivalents. Thus, provide better handling due to lighter unsprung mass. All these advantages help an F1 car to be drivable and safe at such speeds, likewise in performance-focused supercars.
Written by: Breena Au