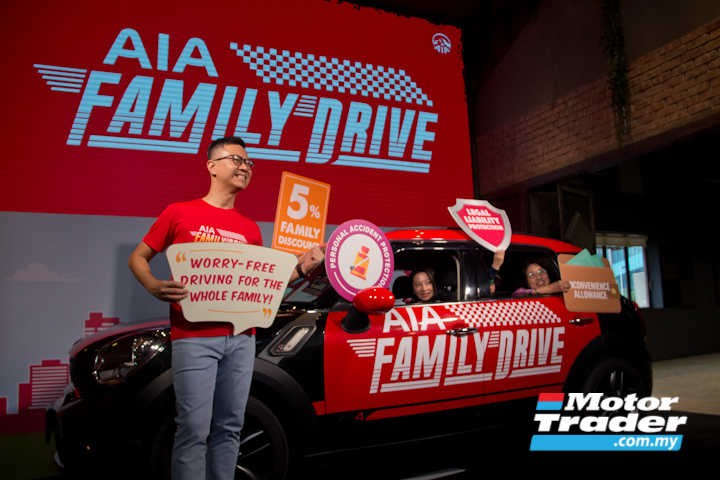 AIA General Berhad launches its AIA Family Drive, a new all-round on-the-road protection for Malaysian drivers and their families
AIA General Berhad has launched the AIA Family Drive car insurance that provides the usual protections as well as discounts and add-ons for both third party and own loss and damages up to four cars under the same address.
We are very excited to be able to bring Family Drive and its various innovative and customer centric features to the motor insurance market. Our market research identified various customer concerns where we saw the growing trend of expanding families who were worried of their family's safety and inconvinience caused by car accidents. With this insights, we developed Family Drive as a way to meet the protection needs of our customers on the road.

Eric Chang, Chief Executive Officer, AIA General Berhad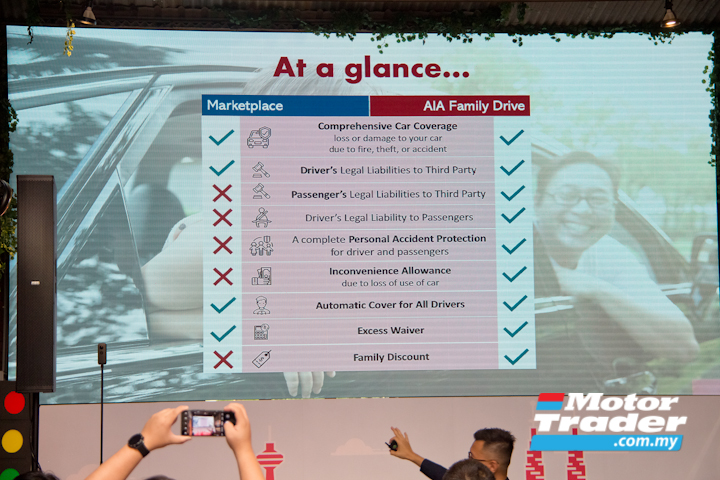 What makes AIA Family Drive different than the others are the range of unique features that are designed with customers in mind.
Firstly, AIA Family Drive provides Personal Accident Protection, which ensures anyone travelling in the car is covered. This includes Accidental Death and Permanent Disablement Benefit up to RM250,000, and Double Indemnity for National Public Holiday at RM25,000. The customer's No Claim Discount (NCD) entitlement will not be affected by any claim under this benefit.
New in the Family Drive car insurance is the protection against legal liability to third party's injury, death and property loss or damage for everyone travelling in the car. Family Drive also provides automatic coverage for all authorised drivers without additional cost.
Secondly, AIA Family Drive includes conveniences against vehicular downtime. Customers will receive Inconvenience Allowance of RM600 per accident if their car is being repaired in the workshop. This also includes access to AIA Roadside Assist which provides customers services such as battery and tyre replacement, vehicle towing 24 hours, 7 days a week including public holidays.
In addition, customers can also request for assistance with their police report and will be provided with e-hailing vouchers to help them and their family return home safely after the accident.
And thirdly, customers will get a Family Discount of 5% if the customer insures two or more cars (and up to four cars maximum under the same household) with Family Drive. Also, the NCD of each car is transferable when customers switch to Family Drive.
That said, for family members who own a Family Drive policy, the subsequent purchase of the next Family Drive policy will be entitled to Family Discount. And upon the subsequent renewal, the first insured car will also be entitled to Family Discount. Family Discount applies to the total premium after any applicable NCD.
The new Family Drive also comes with a variety of optional add-on benefits. The Agreed Value feature protects customers against the depreciation value of their car by setting an agreed coverage amount when purchasing the policy. The Waiver of Betterment Cost feature ensures that customers are covered for the full cost of new original parts of their cars with no extra procedure.
Additionally, customers can opt for the Special Perils add-on, a feature that protects their cars against natural disasters such as flood, storms, landslides or other natural catastrophes. Moreover, customers can also opt for windscreen damage coverage as well in the Family Drive package, which doesn't affect the NCD when this coverage is claimed.