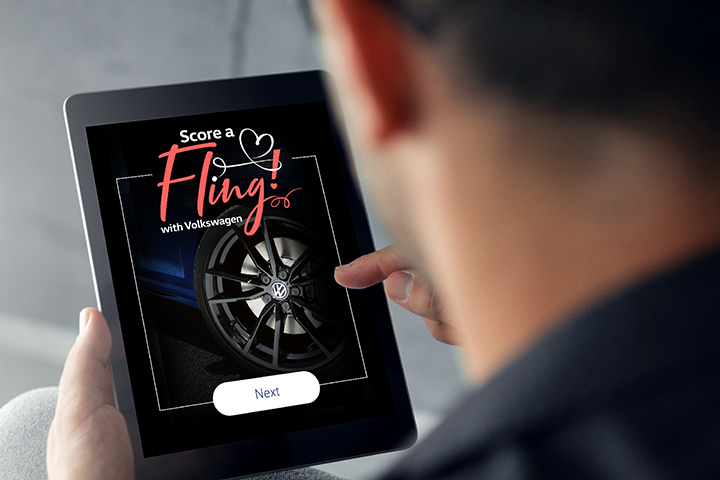 Volkswagen Malaysia will help you "Score a Fling" with your favourite model from the brand, but there's a catch…
Volkswagen Passenger Cars Malaysia (VPCM) never ceases to amaze with its innovate ways it sells its cars, and always with a human touch. With Valentine's Day just around the corner, VPCM is not losing out on the opportunity to play matchmaker with its new social media campaign, "Score a Fling".
So, how does "Score a Fling" work? Inspired by Tinder, the dating app where swiping left is no like and swiping right is like. All you need to do is choose the Volkswagen car you like and once matched, a flirtatious chatbot will then invite you to 'impress' it with a pick-up line, and to select a preferred Volkswagen dealer to test drive their selected model.
Providing a catchy pick-up line and completing the test drive will place you in the running for the ultimate weekend fling. The lucky winner will be announced in March via Volkswagen Malaysia's social networks. Additionally, as part of the campaign, overnight test drives are on offer for those interested during the campaign period.
To Score a Fling, you can visit the website by clicking here and start swiping. Tip: Chatbot doesn't like cliches.
Looking for a Volkswagen? Check out listings for Volkswagen cars here. List your car or bike to sell here.