How to update your car without buying a new car
If you were planning on buying a brand new car in 2020, that's probably out of the window now. Covid-19 has been brutal on incomes and the economy. Instead of getting a new car, what about pre-owned? Hundreds of cars are listed here. Or, you could fix-up your car.
Here are five things you could do that could put the sparkle back in your car
1. Repaint or wrap
Whether to paint or wrap depends on the condition of the car exterior.
A wrap is a quick fix – it can be done in a day – but is only for cars without any body or imperfections. If there are rust spots, dents or scratches, forget it. The wrap wouldn't stick properly and the damage underneath would show through the wrap. Wraps are not as durable as paint: they will discolour, fade, tear or start to peel.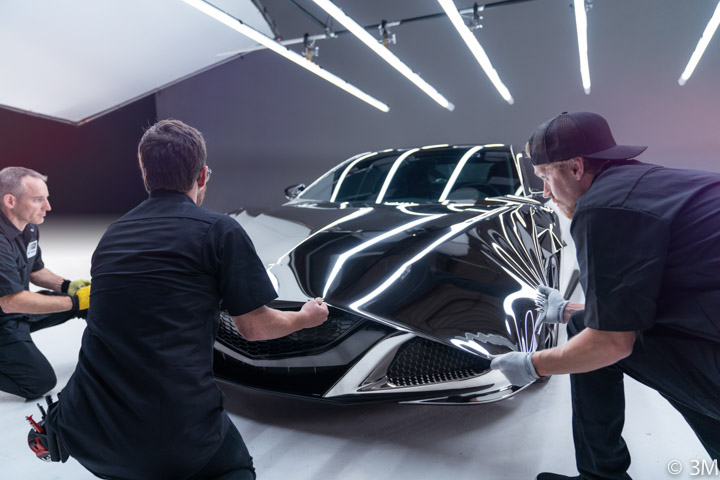 Then there's repainting but, you can't rush a good paint job. Allow two to three weeks for repainting. The interior has to be taken out, the seats sent for deep cleaning or reupholstering, old paint sanded down and damage like corrosion and dents repaired. And that's before the painting.
A good paint job will help your car keep its value better.
2. Update or replace the car stereo
Update the firmware/software in your built-in/integrated infotainment systems to get the latest version or add features like Apple CarPlay or Android Auto. There are aftermarket specialists but do this only if your car is no longer under warranty.
If you have an older car, replacing the car stereo to a unit with Bluetooth can make a world of difference. Single DIN or double DIN, and level of sophistication, is down to practicality. It's hard to read off a large monitor at the base of the centre console by the gear lever

3. Have the headlights polished
Headlight housings go yellow and cloudy from age and UV exposure. This makes the lights less bright and reduces their range. There are professional headlight restoration services but if you're into sanding and grinding, DIY kits are available.

4. Have the interior deep cleaned/reupholstered.
Car interiors wear out, get dirty and stained. Headliners droop. Steam cleaning, repairing or replacing upholstery can refresh a cabin and give it a new lease of life. Or be adventurous, change the headliner colour for something unusual or wild.

5. Have the rims cleaned
If the ride and handling of your car feels "off", it could be dirty rims hiding damage. This affects the roadworthiness of your car. Removing the gunk is about appearance as well as safety. While you're at it, get the tyres checked, rotated and balanced too.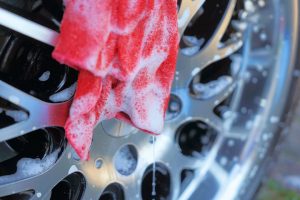 Doing everything will be costly. If that's not within your means, decide what bothers you most and get that done professionally. Alternatively you can roll-up your sleeves and do it yourself. Not the paint or wrap of course – they require specialist equipment and training to achieve a high standard finish. For the others, there are home kits, numerous How-To articles and YouTube videos.