The current economic situation may make this the perfect time for a supercar
How could this be the perfect time to get a supercar? Malaysia is in the midst of a semi-lockdown. Countless people have lost their jobs, the country is in a recession. Are we insane?
While the economic situation is bleak in general, it's been an economic boom for some. Those working in essential services have continued to be employed, some industries have seen a surge in earnings from massive demand while new business opportunities have been created out of need as a result of the Movement Control Order.
So, if you're one of the fortunate, here are five reasons why now is the perfect time to get your dream car whether it's a supercar, a high performance car or a super luxury SUV.
Lots on the market
Fancy a Lamborghini? Fifty-eight Huracans and 30 Aventadors listed on this website alone. Also, 17 McLarens, 21 Aston Martins and a whopping 111 Ferraris. If hearing words like W12, V8 Twin-Turbo and GT3 RS give you shivers down your spine, click on the links.
However you tot it up, that's a lot of really nice cars on the market for a new homes.
Depressed market – bargaining opportunities
Good news! There's a recession going on. Better news! You're the minority with money to spend which puts you in the position to look for the best possible deal.
Negative interest rates
Your money in the bank isn't going to do anything so you might as well enjoy it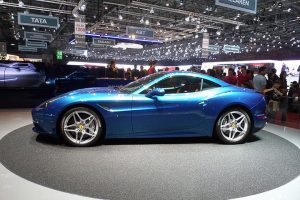 Low fuel prices
A full tank hasn't been this cheap in a long, long time. A full tank in a convertible like the Ferrari California T would set you back RM155 on Ron 97. When almost every activity is a Covid-19 risk, your new car might be the safest fun you can have right now.
Empty roads
Despite the CMCO, anyone with a choice is working from home which means most roads are clear and traffic is smooth so you don't need to go far to enjoy your shiny new toy.