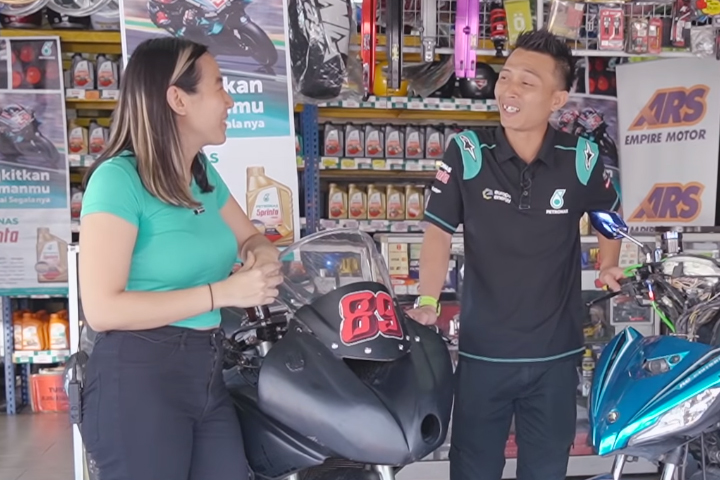 Tips for riding safety from MotoGP™ engineer, Habibtullah bin Mohd Fuad
What do purpose-built MotoGP™ bikes have in common with road-going motorcycles? The key difference is that one is built around sporting regulations to win championships and the latter takes the technology and research learned from racing and applies it into bikes based on people's needs, at an affordable price. In principle, both bikes are very much the same; they have two wheels and tyres, a two- or four-stroke engine, and a frame which holds them all together.
Regardless, all motorcycles are a sum of their parts, thus keeping the equipment in tip-top condition would not only ensure a motorcycle's reliability and longevity, but is also a race-winning strategy. In motorsports, the more races a rider wins, the greater their chance of riding home with the championship.
Both winning a championship and getting home safely are goals attained through the upkeep and maintenance of the motorcycle. A road-legal motorcycle needs its oil changed and chain lubed and tightened every 5,000 km or six months.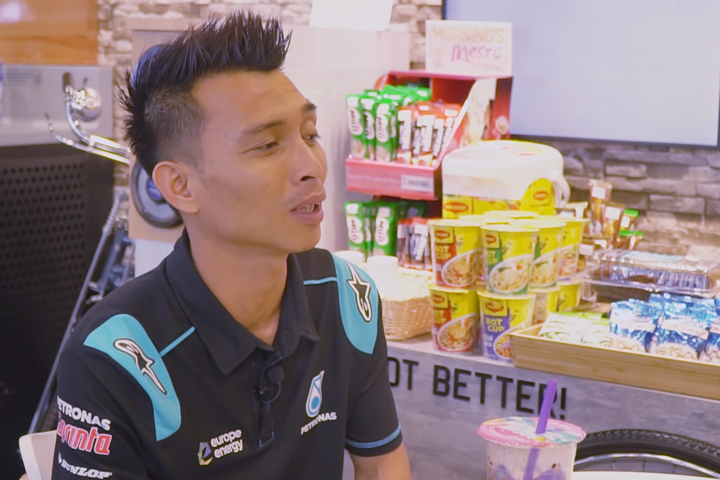 However, in championship racing, MotoGP's sporting rules place more demands on the engines. Race regulations require the engine to be sealed to prevent teams from performing maintenance between practice races over a GP weekend. The bikes are filled with fresh engine oil at the start of each race weekend. After which, oil changes are not permitted, but topping up is, until race day. On race day, the oil is drained completely and replaced with new lubricant. After each GP, the oil is again drained for the bike to be transported.
The PETRONAS Yamaha Sepang Racing Team uses PETRONAS Sprinta with UltraFlex™ engine oil in their MotoGP bikes. The fully-synthetic lubricant is specially formulated to withstand the intense racing conditions over the GP weekend. It protects the moving parts in the engine against heavy revving and high heat so it can easily manage commuter riding and traffic jams experienced by road bikes.
Engine oil aside, let's hear from PETRONAS Sprinta Racing Team's mechanic Habib (Habibtullah bin Mohd Fuad), his Moto2 and Moto3 expertise and experience in a video interview which you can apply as part of your motorcycle's everyday maintenance and upkeep. Habib has it down to these three points:
Tip No.1: Balance is key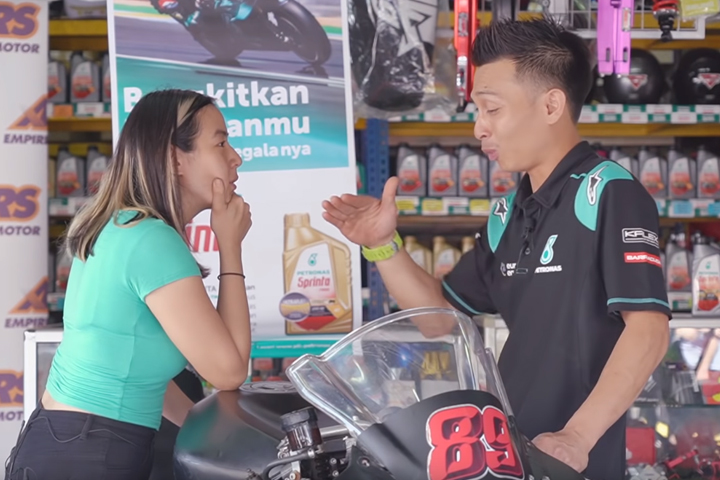 What is balance? Is balance keeping your motorcycle upright? Well, that's a given thanks to the laws of physics. Balance, which Habib is referring to, is a motorcycle's overall performance balance.
This means a motorcycle's brakes and tyres must match the engine's output and overall weight. Habib says that it is a key point to consider when preparing a motorcycle, regardless whether if it is for road or track use.
Habib added, "When a motorcycle is fast and if the braking system or the tyre's performance doesn't match the engine's output, it is a recipe for disaster. When you are riding on a motorcycle, you constantly place your life at risk."
Tip No.2: make sure the tyres are in good condition.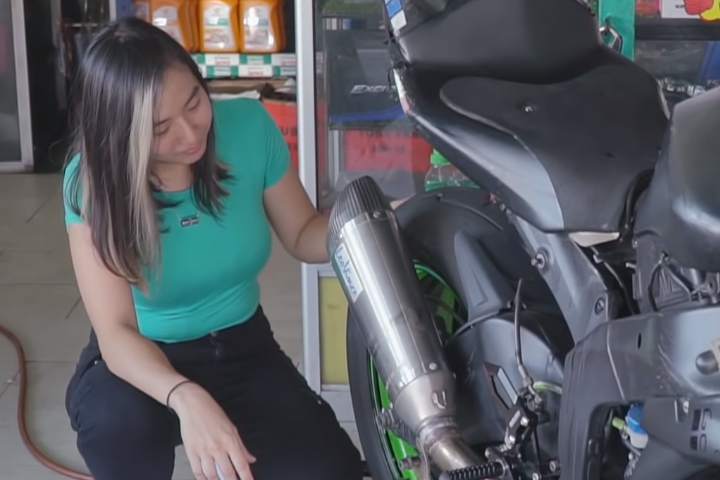 Regardless of vehicle type, tyres are the sole contact between the complex engineering and the road. Habib's second advice resonates with many professionals in the field; it is the most important component for a bike.
"In my opinion, tyres are always second to none. It doesn't matter what thread pattern the tyre has as long the tyre isn't worn and bald, unlike a race bike's slick tyres." Habib said jokingly.
Tip No.3: adjust the motorcycle to your comfort level.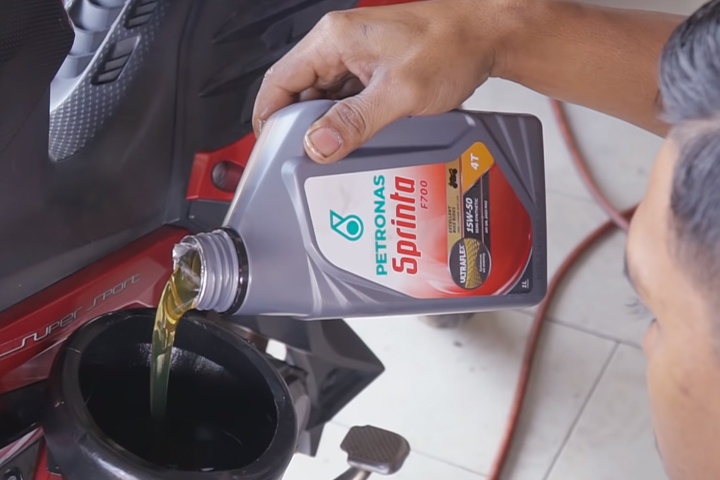 Any sport which involves tying your shoe lace is all about lacing the shoe right, so you feel comfortable while you play. The same is true when adjusting the motorcycle to suit your comfort level.
Even when we ride every day in stop-and-go traffic, we must also consider the comfort aspect of riding. This involves the way we sit, shift gears, squeeze and release the clutch, or when climbing or descending hills.
"If a rider feels uncomfortable with their bike, they will feel that the handling doesn't feel right. And after doing three or four laps, they become tired. To adjust a bike to a person's comfort level is by making adjustments with the handle bars or the foot rest. And as for the clutch however, you will have to make that adjustment yourself so you'll won't wear or damage the clutch." said Habib.
When adjusting the clutch lever, do keep in mind that the tolerance gap required for most bikes with manual transmission is between 2mm to 10mm. Furthermore, we also advised that for motorcycles with manual transmissions, you need to keep in mind that the tolerance gap required for most bikes is between 2mm to 10mm when adjusting the clutch lever.
The riding position has to feel right: adjust the handle and foot peg positions, and make sure that both of your feet can touch the ground. When you feel comfortable with your bike, this is the time when you look great on it!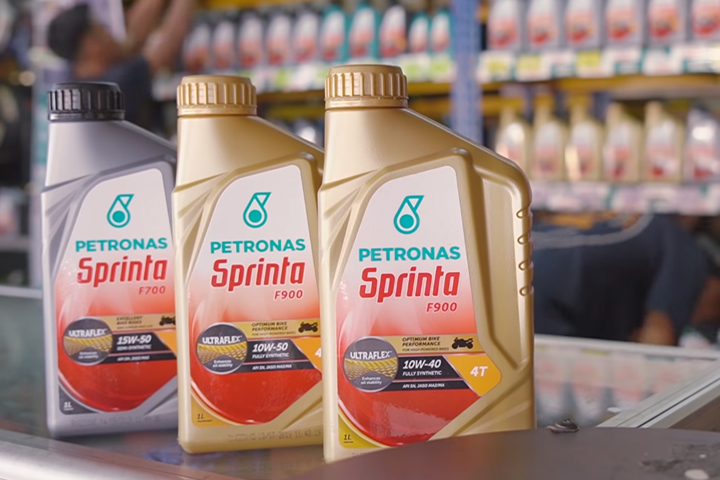 With that said, PETRONAS Sprinta with UltraFlex™ technology helps the engine to deliver smooth and consistent power which surges the clutch to bite harder and better, thus prevents slipping and maintains power, which also in turn help more responsive shifting.
To summarise Habib's advice: if your motorcycle is in good operational condition and comfortable, with good brakes and tyres, then the motorcycle is safe and prepared for unexpected situations. For racers, a reliable and comfortable bike means better lap times and higher confidence. For the everyday rider, this translates to less fatigue and a safer ride wherever you go.
To learn more on what Habib and motorcycle racer Yulina have to share about what it takes to achieve their life and career goals, click on the video below or watch on youtube :
---