What goes into the batteries of a BMW plug-in hybrid and the technology behind it
Is buying a hybrid a good idea, especially now when crude oil prices are at their lowest in 21 years? BMW Malaysia is offering some good deals on their brand-new BMW and MINI plug-in hybrids with a chance to win an i8 Coupé but if buying a new BMW is not in your budget and you're considering a pre-owned one, here is some info from BMW.
The following is from BMW Malaysia in which they share BMW Group's fuel ethos, their commitment to building the infrastructure for eletromobility, and the technology and the design of the high-voltage batteries that power their plug-in hybrids.
"The BMW Group has always believed that the future is electric. This conviction echoes here as well at BMW Group Malaysia. Since 2015, we have been committed to shaping the future of mobility for the country. In doing so, we have delivered on technology and laid the foundation to progress electrified mobility in Malaysia. Beyond introducing new electrified vehicles and building a functioning ecosystem for electromobility to thrive in, owners can also be rest assured that the BMW Group continuously innovates so that the heart of electromobility – which lies in our high-voltage batteries – serves to sustain a viable future with a seamless ownership experience," said Harald Hoelzl, Managing Director of BMW Group Malaysia.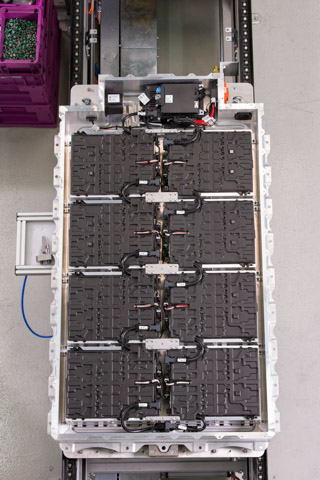 "Moving forward, sustainability does not have to weigh heavily on our shoulders. Joy can still be found every step of the way, be it in our design or technology, in the drive or the ownership experience – Joy can be electrified so our future is safeguarded. This year, BMW will be focusing not only on introducing more new electrified vehicles, but also electromobility development as a whole with Joy.Electrified by i. This campaign will tackle a range of sustainability topics from building infrastructures to innovating new and clean technologies in Malaysia," Hoelzl added.
The success of electromobility is heavily reliant on optimal battery technology as it not only determines the vehicle's operating range but its driving characteristics as a whole. The BMW i models and BMW Hybrid with eDrive Technology vehicles are excellent examples of these high-voltage batteries at work, showcasing the ingenuity of its design from the beginning to the end.
Innovation for Seamless, Peace-of-Mind Ownership Experience.
A key concern for electrified vehicle ownership is the repair and replacement of the battery cells. The BMW high-voltage battery presents solutions to concerns around repair and maintenance by developing their batteries where single modules are replaceable.
Sitting at the heart of every electrified BMW vehicle is a lithium-ion battery pack that houses multiple modules (depending on the model of the vehicle) and within each module, multiple cells as well – all intricately connected yet easily replaceable.
The high-voltage battery pack in the BMW 530e M Sport, for example, is made up of six cell modules. As a result, if only one of the modules is needed to be replaced, owners need not replace the entire battery pack. Instead, they can simply change that one cell module at a cost of RM 5,000 per cell. While there is a cost involved for the maintenance of the battery cells, BMW Group Malaysia offers a comprehensive warranty coverage of 6 years / 100,000km* for the batteries in its vehicles to provide a peace of mind ownership experience.
The battery pack is also built to be lightweight for efficient power usage while still capable of housing a great deal of power. The BMW 530e M Sport offers a maximum output of 83kW – the highest in its segment, enabling a maximum speed of 120km/h in full electric driving. Moreover, these high-voltage batteries can be quickly recharged, powering the BMW 530e M Sport in under three hours with the BMW i Wallbox for an all-electric range of 40 kilometres.
While owners of electrified BMW vehicles are guaranteed a comprehensive coverage warranty of 6 years / 100,000km* from BMW Group Malaysia, these high-voltage batteries are built to last the entire lifetime of the vehicle – underlining the key factor in the development of every electrified BMW vehicle: sustainability. Electrification has always been the future for the BMW Group and designing for the long run has never been more imperative.
Sustainable, through and through.
The BMW i belief of systemic sustainability also means accounting for the end of the high-voltage battery's life cycle. When the lithium-ion batteries are no longer suitable for use in a vehicle due to wear and tear from high performance requirements, they can still be useful in stationary operations such as those in second life projects such as the energy storage facilities. The batteries can be combined to form a storage unit that is used as a buffer or backup storage for power from local energy sources such as solar and wind installations.
The advancements in the electric vehicle segment are not new to the BMW Group, having been a pioneer and leader in electrified mobility since 1981 when the premium automaker first began research and development of an electric vehicle with Asea Brown Boveri – a well-known supplier in the electric power industry. Today, the BMW Group upholds the pioneering legacy of in the electric vehicle industry and brings forth a cleaner long-term solution to mobility. Ultimately, sustainability and responsibility are the only ways to safeguard the future and the future is now.
In Malaysia, the high-voltage battery technology is featured in the plug-in hybrid variants of the BMW 5 Series, BMW 7 Series, the full electric BMW i3s as well as the MINI Plug-In Hybrid. For more information on electrified BMW and MINI vehicles, please visit BMW Malaysia's website or MINI Malaysia's website.
Looking for a pre-owned BMW? They can be found here https://www.motortrader.com.my/cars/BMW