Turn heads where ever you go with these five very different stylish rides
A stylish ride is what you need to give yourself a boost. Let's face it, 2020 hasn't been what we expected. Lockdown and social distancing kept most people at home and off the roads for months. Then there was the price of Brent crude. It dropped below US$20 a barrel. Petrol was at its lowest since… (a long, long time) – but we had to stay home!
Now we're allowed to socialise again, albeit with restrictions. Here, we pick, in no particular order, five stylish cars in which to celebrate the return of open roads, whether it's driving from Johor Bahru to Alor Setar, or just reconnecting with friends.
1. 2005 BMW M5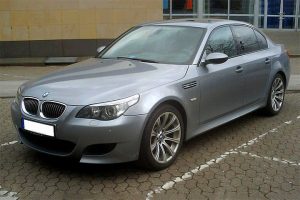 First up, the E60 V10 BMW M5 was a surprise find while browsing through this site. A BMW M5 for less than RM100k? 5.0-litres, 500bhp, 520Nm of torque, seven-speed clutchless manual gearbox. The E60 M5 was the fastest four-door saloon in its time with an official 0-100km/h time of 4.7 seconds but a certain magazine clocked 4.1 seconds. This is a family car you could take your grandmother for Sunday lunch in before heading to the track to burn a lot of rubber.
Standard equipment in this native of Dingoling in sheep's clothing include colourful heads up display featuring navigation, control messages, speed, rpm and gear selection information, automated seat side bolsters, heated/ventilated seats and power rear curtain. The 19-inch rims are the most immediate hint of this car's super power. Overlook that and the last thing anyone will see are the quad pipes before you vanish into the horizon.
https://www.motortrader.com.my/usedcar/20071000045/2005-bmw-m5-bmw-m5-5-0-e60-limousine-v10-s-roof-revcam-warrnty/index.html
2. 2007 Porsche Cayman S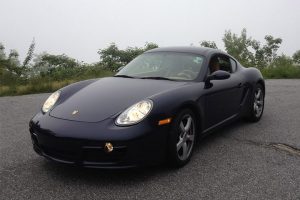 Who doesn't love a Porsche? Our next car makes it in at under a whisper below our mythical 100k budget. This is a first generation Porsche Cayman which is based on the second generation Boxster. This car looks like a Porsche Design Edition 1, but it isn't one of the 777. It's a standard 3.4-litre Cayman S with black accessories and has a five-speed auto gearbox. The 295bhp, 340 Nm of torque output produces a top speed of 267km/h and goes from 0-100km/h in 6.1 seconds. This reeks of cut-price fun factor. Take that wheel, sit back and enjoy the sharp handling that is characteristic of Porsche. https://www.motortrader.com.my/usedcar/19103100014/2007-porsche-cayman-3-4-s-987-a-295bhp-sport-package-vip-owner/index.html
3. 2010 Mercedes-Benz ML350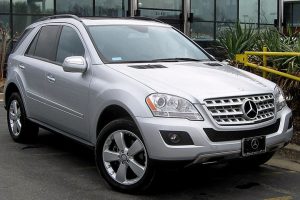 Stand out from the usual Mercedes-driving crowd with this ML350. The M-Class SUV is based on the E-Class. It conveys all the elegance and prestige of arriving anywhere in a Mercedes-Benz with the practicality of high ground clearance and four-wheel drive. Perfect every time it rains which is now that we're in the wet season. The second generation M-Class won in the 2006 Canadian Car of the Year awards' "Best New Sport Utility Vehicle" category. It takes a little above seven seconds to get to 100km/h from a standing start. However, it's not about speed but power and agility. The 3.5-litre ML350 packs 268bhp and 350Nm of torque, permanent 4WD and and four-wheel electronic traction system. Under its executive car skin is a tough work horse.
https://www.motortrader.com.my/usedcar/19121700099/2010-mercedes-benz-ml-class-ml350-4matic-fullsrvcrecord-1owner-condition-tiptop-orimilage-35km/index.html?utm_medium=FeaturedAds_Detail
4. 2006 Bentley Continental Flying Spur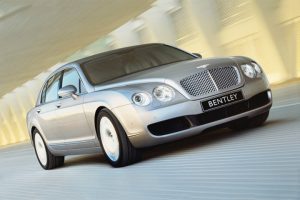 Always arrive in regal style in a Bentley Continental Flying Spur. As befitting a marque favoured by the British Royal Family, this stylish ride is a limousine that makes an impression. The Continental Flying Spur has a six-litre twin-turbo W12 engine and six speed automatic gearbox, a combination that produces 552bhp and 650Nm of torque. While 0-100km/h takes 5.2 seconds and the Conti Flying Spur is capable of 312km/h, progress is always smooth and sure, thanks to permanent four-wheel drive, continuous damping control and adaptive air suspension. Kitted out in Mulliner spec, this Bentley Continental Flying Spur is really the ultimate in gloriously, luxurious motoring.
https://www.motortrader.com.my/usedcar/20051500003/2006-bentley-flying-spur-6-0-w12/index.html
5. 2015 Honda S660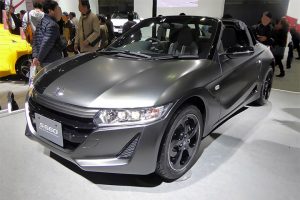 You'll definitely turn heads with this stylish ride, the Honda S660. It's not a Honda model commonly seen on Malaysian roads and it's a convertible. The tiny 660cc Kei car may be the ultimate example of "small is beautiful". It weighs less than 850kg, is under 3.4 metres long, has a turbocharged 660cc engine that produces 63bhp and 104Nm of torque and does 0-100km/h in over 13 seconds. If that sounds slow, what's the rush? Take a deep breath and enjoy the feeling of the wind in your hair.
The cars featured in this article are merely suggestions. All statements about the cars and their condition are based solely on information in the listing. This article should not be construed as an endorsement of the cars/models featured, their value, or of their sellers. All images are for reference purposes only. We recommend you conduct your own research before committing to a vehicle. We advise against putting down any cash to secure a vehicle you have not personally seen and verified.