Dear Valued Dealers,
Thank you for your support to Motor Trader all these years. We really appreciate your support and with Chinese new year coming next month. We would like to give something back to all our dealers by having a Topup Bonanza.
We are giving away RM20,000 worth of prizes for this Topup Bonanza Campaign. Lucky Draw ticket will be given when your topup within 1 Dec 2019 – 28 Feb 2020.
For more information, please contact our sales representative.
or email us at : [email protected]
Motor Trader all staffs wishing you "2020 Heng Ong Huat ar, Gong Xi Fa Chai"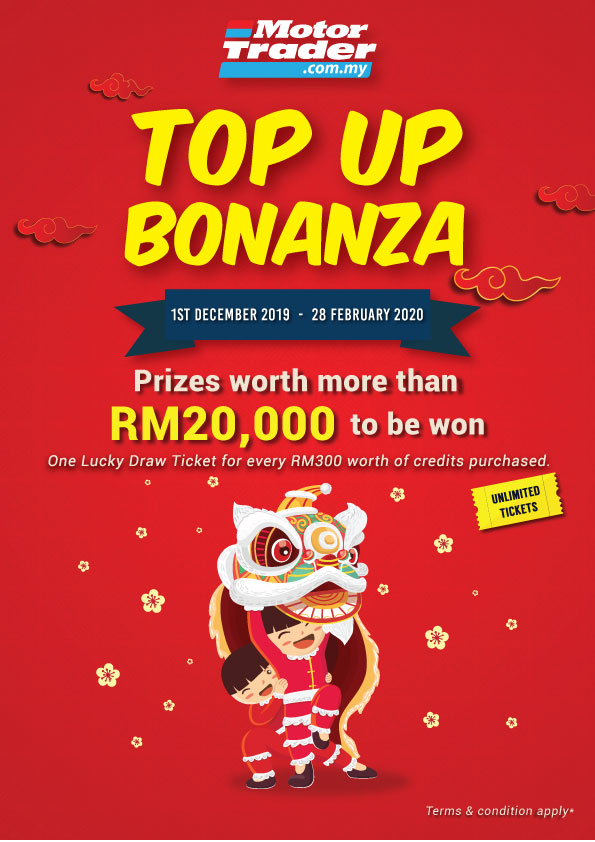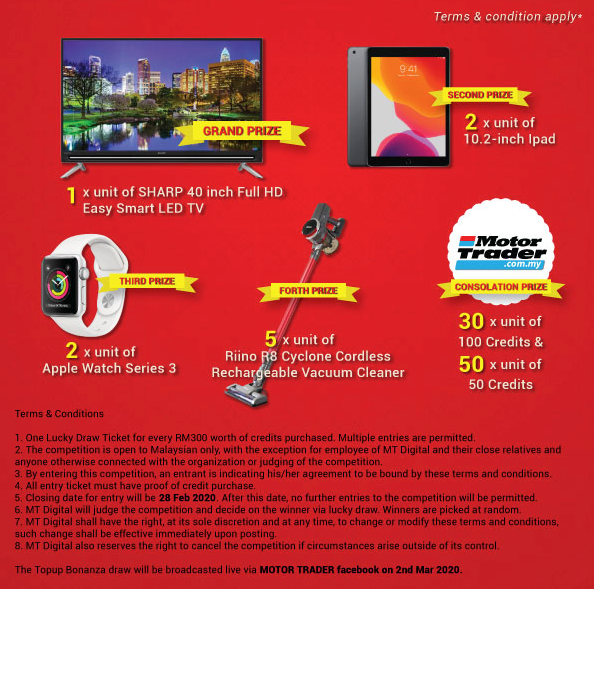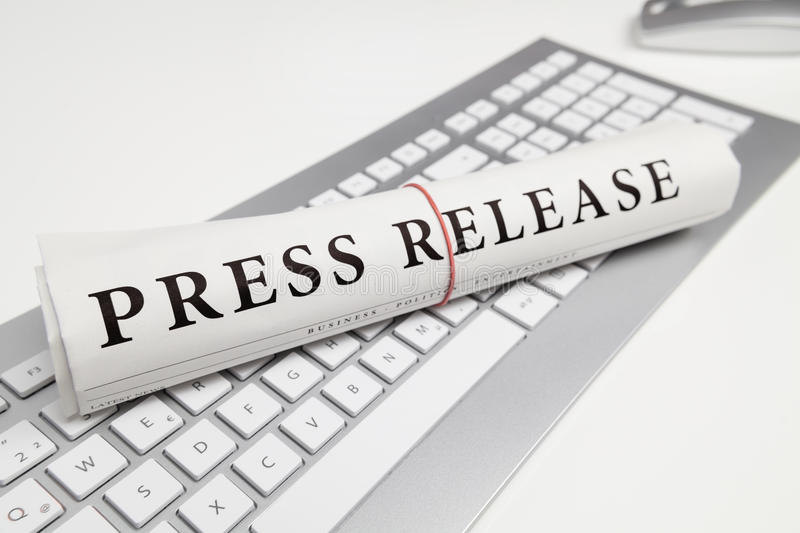 Submitting your news to Motortrader.com.my is easy. Simply send an email to [email protected] with your press release or announcement attached as a Word or PDF document. Please include your contact information and any relevant images or videos that you would like to accompany your news.