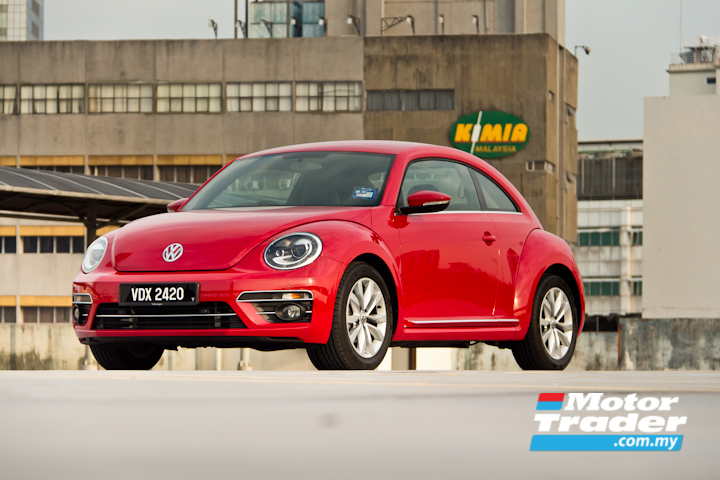 The Volkswagen Beetle has been with us for the past 81-years, and despite not being in production anymore, the Volkswagen Beetle 1.2 TSI is still fresh as ever.
The Volkswagen Beetle has been with us for a very, very, very long time. The Volkswagen Beetle was rescued by the British army from its controversial inception, made popular in the swinging 60s and through DDB's iconic "Think Small" and "Lemon" advertisements, reborn in 1997 and ended in 2019, where at that point, the Volkswagen Beetle – including the originals – had sold over 23 million units over its 81-year run.
And as mentioned, the Volkswagen Beetle you see here in pictures is the last generation to have been produced. This review will not sound like a eulogy, I promise. Instead, the Beetle should be celebrated for its long-lived achievements. The lives it touched and the reputation made by the people around it. Heck, even becoming part of a local urban legend is something, let alone playing a lead character in its own Disney movie.
What is it?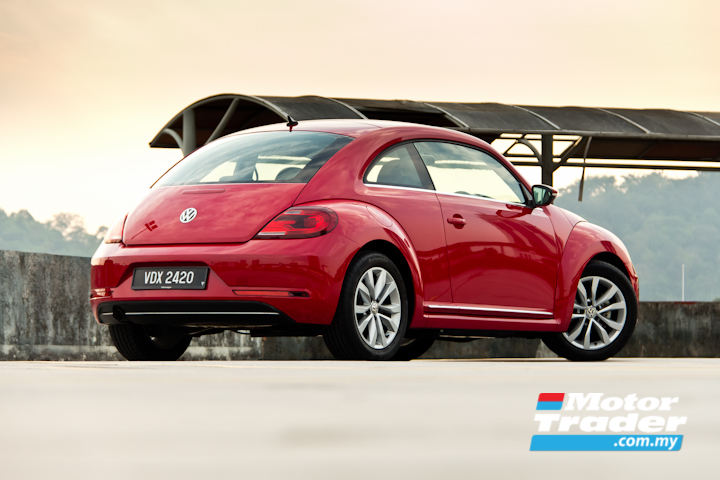 The Volkswagen Beetle's silhouette is unmistakable – and often a subject of contemporary art regardless of subject, shape or medium. The Beetle's round wheel arches, the circular headlamps and the teardrop-shaped roof are its recognisable traits.
However, the features which it comes with are more present than the past. From just a pair of headlamps with light refraction glass on the original, the final Beetle's forwards illumination comes from projector Bi-Xenon headlamps with daytime running lamps. In addition, the Volkswagen Beetle's front and rear foglamps is a standard feature as well.
Even, the rear lamp has grown over the years; from simple single-bulb light fixtures to now a relatively complex cluster which includes the brake, signal repeater indicator, reflectors and its rearward signature lighting. This is how things have progressed over the years, all thanks to the advancements in road safety research and policies.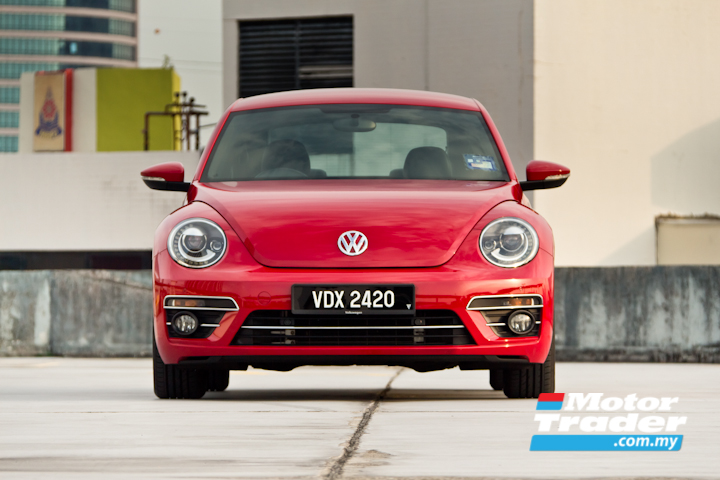 Also, not forgetting the wheels fitted on the Beetle; the originals come with 165/80 R15 tyres to today's 215/55 R17 is a reflection of the growth in size, weight and the higher performance requirements the contemporary Volkswagen Beetle needs. Moreover, the Volkswagen Beetle 1.2 TSI's four discs brakes with ABS, ASR, EBD and ESP is a stark contrast of the original's four drum brakes operated through a single circuit braking system with an unboosted master cylinder.
The Volkswagen Beetle 1.2 TSI's interior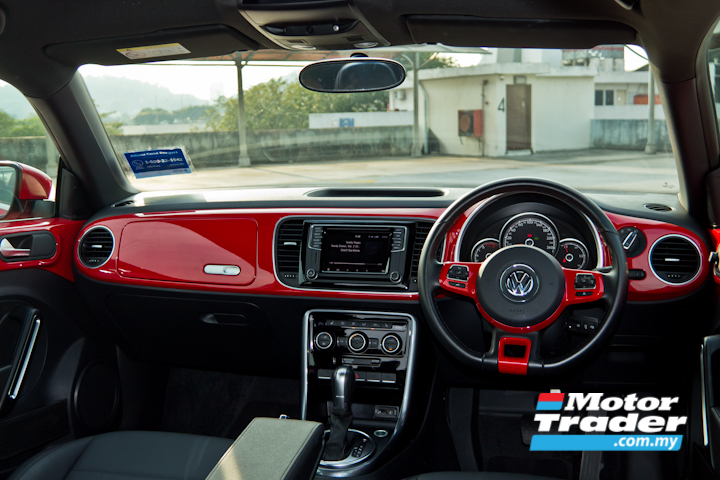 And although the Volkswagen Beetle 1.2 TSI's interior harks back to the original's with the body-coloured interior inserts, everything in here caters to the driver of the 21st century. The Beetle comes with an automatic dual-zone climate control system, a 6.5-inch Composition Media touchscreen with MirroLink, Android Auto and Apple Car Play, as well as a USB port.
Regardless, the three smartphone integration system does come in handy when driving, especially when finding your way around unfamiliar places through Waze while listening to your favourite podcasts on Spotify.
In terms of equipment, it doesn't get any more basic than that. Moreover, the seats are six-way mechanically adjustable on both sides, while the 50:50 foldable rear seats can only seat two persons. Why the mechanically adjustable seats? They're lighter, doesn't draw additional power, will less likely to fail in decades to come. Also, it is quicker to readjust the seats after sending the Beetle for a wash.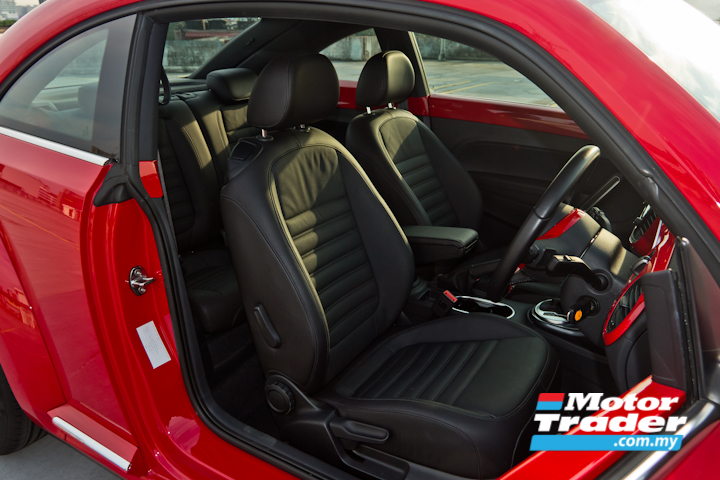 When it comes to ergonomics, the Beetle can sit drivers of many builds and sizes. The driving position places the driver upright without being overly perched up at its lowest height setting. Moreover, the rake and reach adjustable steering column is a big plus for drivers who prefer having the steering wheel further away or closer to their chests.
In addition, most of the switchgear on the centre console is within arms reach, while the light switch is something to get used to if you're switching over from a non-German vehicle.
For a two-door car, the Volkswagen Beetle 1.2 TSI is actually a very practical car. There are two cup holders at the lower centre console, thick elastic door straps, two glove boxes, a dashboard top-shelf tray, a cubby at the roof console and a foldable centre armrest with a storage cubby. Moreover, there are two sun visor vanity mirrors with illumination on each side.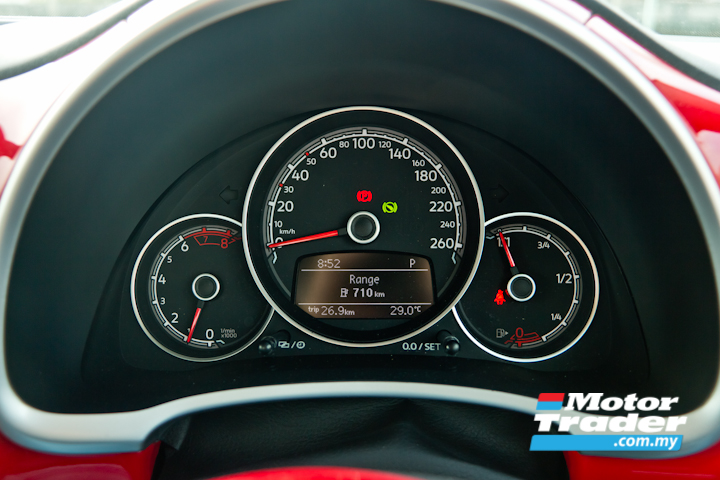 The Beetle's rudimentary instrument binnacle features a speedometer, engine rev counter, and fuel level. In addition, the Multifunction LCD Display will tell you the range before refuelling, mileage, trip distances, fuel consumption, a digital speedometer, and settings for the drive to choose their prefered measurement units and other Beetle related settings.
In terms of boot space, the Volkswagen Beetle's boot space measures at 310-litres, and folding the rear seatbacks forward extends the number up to 905-litres. The former figure is spacious enough to fit two check-ins and two carry-on luggage laid on their sides, while the latter figure is able to accommodate more than that. Furthermore, when there aren't any passengers at the rear, the rear footwell is wide enough to fit groceries of 10 items or less each side.
The Volkswagen Beetle 1.2 TSI drivetrain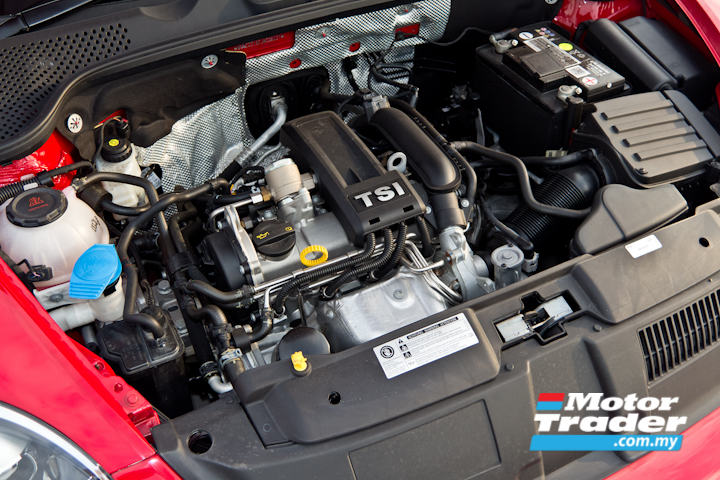 Under the front bonnet lies a lightweight Volkswagen EA211 turbocharged 1.2-litre TSI engine, which makes 104 bhp at 5,000 – 5,500 rpm and 175 Nm of torque at 1,400 – 4,000 rpm. Mated to the little 1.2-litre engine is a 7-speed direct shift gearbox.
Despite being small, the 1.2-litre engine is impressively frugal; as tested, the Volkswagen Beetle 1.2 TSI clocked*:
Highway: 5.6 – 4.2 L/100 Km (17.8 – 23.8 km/l)
Urban: 8.3 – 7.4 L/100 Km (12.0 – 13.5 km/l)
Combined: 7.1 – 6.6 L/100 Km (14.2 – 15.8 km/l)
*As tested. Fuel consumption can vary from person to person and depending on the type of journey and traffic conditions.
When driven frugally, the 55-litre fuel tank can — in theory — take you up to 720 km, which the Beetle rewards frugal and mindful driving. This is because of the 1.2-litre engine's low-end torque drives the car mostly and simply by leaving the engine and transmission to their own devices is the quickest way up to the Beetle's 180 km/h top speed.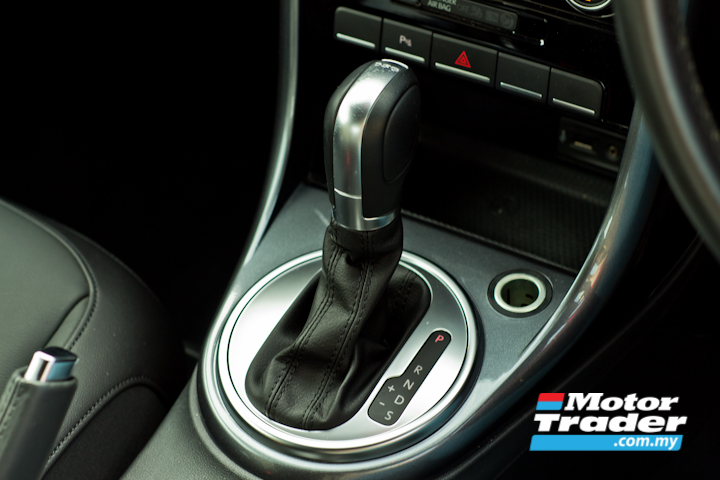 There is still the option of switching to Sports to Manual mode on the DSG gear selector, but these will only come useful when climbing up hills, or to control the speed when descending with engine braking.
The Volkswagen Beetle provides an isolative ride quality. Moreover, the Continental ContiPremiumContact 2 tyres provide adequate traction and absorption from the surface irregularities. Inside, the wind and road noise doesn't interfere much with the driving experience, but the engine would make itself heard when it is under load.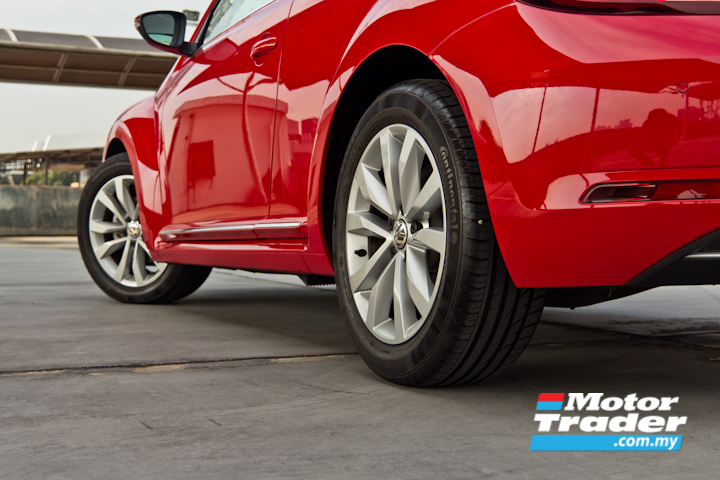 But in regular driving situations, the Beetle feels akin to cruising in a Grand Tourer albeit much softer in every sense. Catching up to highway traffic doesn't require much persuasion from the little turbocharged 1.2 TSI engine. Simply squeeze the throttle and watch the speed progressively rise thanks to the 1.2-litre engine's bountiful low-end torque.
When it comes to corners, the Beetle doesn't shy away. Moreover, it is an enjoyable car to drive through Malaysia's scenic and twisty trunk roads. The chassis has a rigid feel while the front McPherson struts and the rear torsion beam suspension provide a healthy amount of articulation and travel well suited for our bumpy and undulating roads.
Handling wise, the Volkswagen Beetle is agile with a good footing on the road. Although the brake and tyre combination doesn't seem like much, they're able to keep the Beetle's 1,300 kg weight from deviating away from its path. And despite not being able to feel much from the steering wheel, the Beetle doesn't feel overly snappy or busy. It is truly a fun car to drive.
Should I buy one?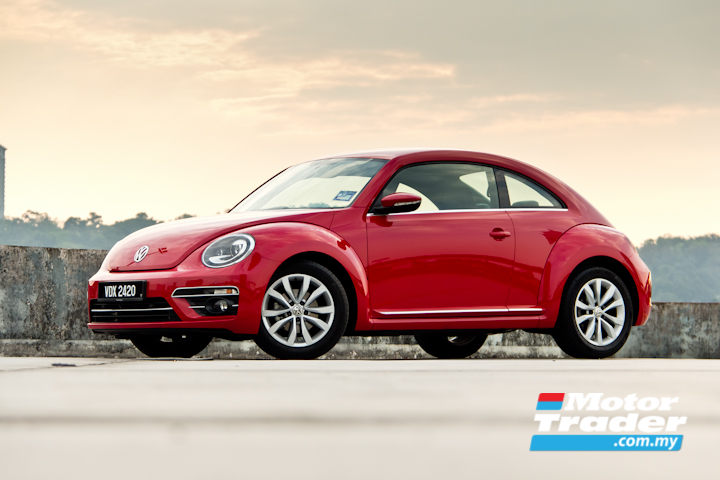 There are two things you need to know before buying one. Firstly, there are only 50 ready stock units left (at the time when this review was being written) available for adoption at Volkswagen Passenger Cars Malaysia's stockyards, as the production of the Beetle has seized worldwide. Secondly, the RM152,390 price tag will stay even after the CBU tax increment effective as of June 1 2020, since all 50 or so cars are already on Malaysian soil.
Despite not being produced anymore, the Volkswagen Beetle 1.2 TSI is surely an icon worth driving and keeping over a long period of time. Moreover, the standard equipment fitted could last you for another decade or so.
Will the Beetle make its comeback? That's a question that is impossible to answer. Because that's a decision the bigwigs at Wolfsburg can make.
Volkswagen Beetle 1.2 TSI
Price RM152,390
On Sale Now
Engine 1,197 cc in-line four-cylinder, turbocharged, direct injection, SOHC
Power 104 bhp @ 5,000 – 5,500 rpm
Torque 175 Nm @ 1,400 – 4,000 rpm
Gearbox 7-speed direct shift gearbox
Kerb weight 1,274 kg (dry, inclusive of light-weight options)
Top speed 180 km/h
0-100km/h 11.7 seconds
Volkswagen Beetle 1.2 TSI Gallery
Looking for a Volkswagen? Check out listings for Volkswagen cars here. List your car or bike to sell here.