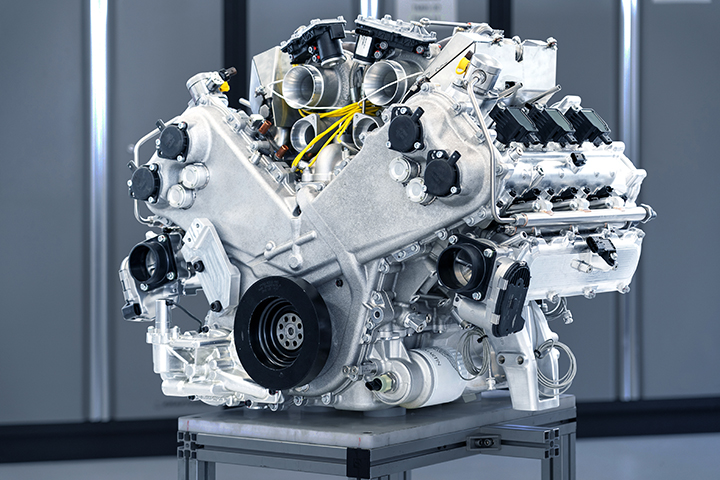 Aston's homemade new engine features a hot-vee design and will be paired with an electric drivetrain.
Aston Martin has revealed their very new, very powerful 3.0-litre twin-turbo V6 engine and here are the details. The first host to adopt this engine is the Aston Martin Valhalla from 2022 and will be used in future Aston Martin mid-engined sports cars.
Codenamed TM01, Aston Martin's newest engine is the company's first in-house design since 1968. The TM acronym is a tribute to Tadek Marek, Aston Martin's illustrious engineer of the 50s and 60s who developed the brand's signature six-cylinder engines and including the 5.3-litre V-8 engine made originally for the DBS. The compact engine of the 21st century meanwhile has already undergone a series of extensive testing on the engine dynamometer.
Aston Martin is developing a new range of hybrid systems to go along with the V6 engine. Currently, Aston Martin is mum on the V6 hybrid drivetrain's actual output, however, the company hinted that "the complete unit will become the most powerful in the Aston Martin range when on sale." Translation? We don't know but this might hint that the Valhalla's hybrid powertrain output could surpass the Valkyrie's 1,160 hp naturally-aspirated V12.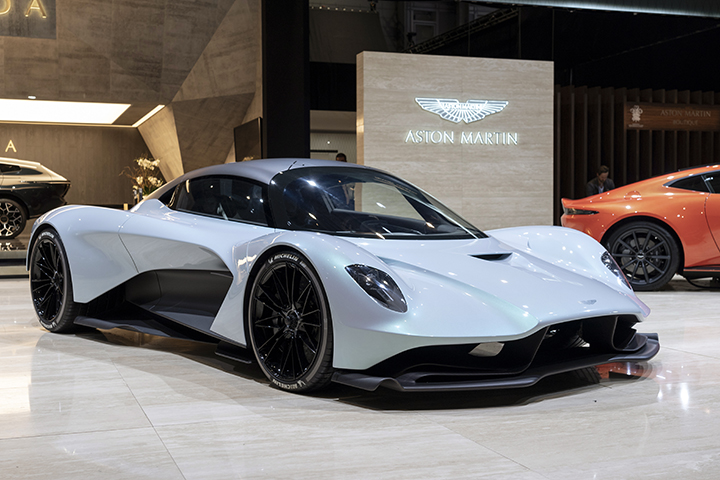 It is still early days, but Aston Martin is currently developing a range of hybrids and states. "The final power and torque figures for each application of this powertrain will be determined by the desired characteristics of each product it serves and confirmed at the time of launch." But one thing is for sure, the Valhalla is not going to be slow. And in these days, small displacements don't necessarily mean small power.
The compact V6 engine's development had many key learnings directly applied from the Aston Martin Valkyrie's V12 engine. And being half a V12, the V6 features a 'hot V' design which its twin-turbos are nested snuggly deep within the engine's banks.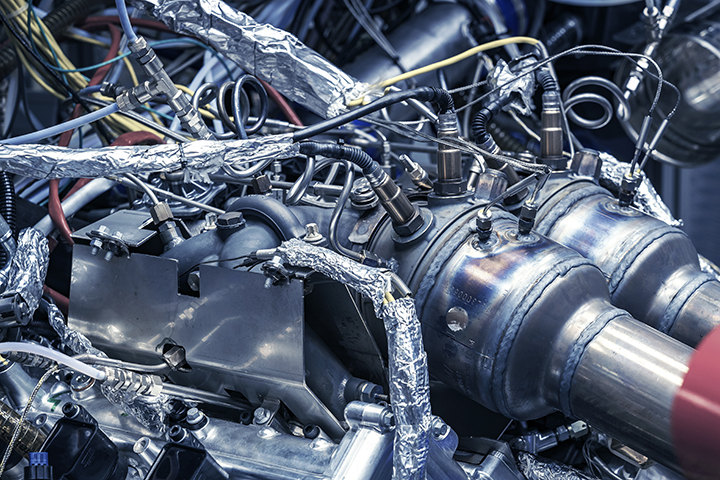 This not only helps to save space but also weight which the engine weighs less than 200kg. Also, the engine's dry-sump lubrication system allows the lowest possible centre of gravity as well as the prevention of oil starvation during on-limit, high-speed cornering. Furthermore, the powertrain's is designed to meet all future emission requirements for Euro 7.
Aston Martin President and Group CEO, Andy Palmer tell us that "Moving forward, this power unit will be integral to a lot of what we do and the first signs of what this engine will achieve are incredibly promising."
The new TM01 engine will be built in the UK and may replace the AMG V8 engines after 2022.
If that's a long wait, then you could find V12 Aston Martins here to keep yourself entertained for the time being. Also, you can also sell your car or bike here.