Mitsubishi Motors Malaysia (MMM has announced a 'Field Fix Campaign' for 1,869 units of Mitsubishi Mirage sold between November 6, 2012 and March 31, 2013 in order to undertake a preventive and safety measure to replace the Front Wheel Speed Sensor. This exercise is initiated at the request of Mitsubishi Motors Corporation Japan, the manufacturer of the car. 
Although there have not been any incidents in Malaysia, this exercise is necessary as there have been some imperfections found on the Front Wheel Speed Sensor that could partially compromise braking performance.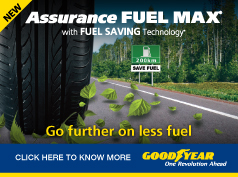 "We sincerely apologise to our customers and regret the inconvenience caused by this predicament. It is our priority to put our customer's safety first without compromising the quality of the product we offer," said Tetsuya Oda, Chief Executive Officer of MMM, adding that notification letters have been sent to the respective owners and all related costs will be borne by the company. 
MMM recommends that owners make an appointment at any authorized Mitsubishi Motors service centre nationwide for the work to be done which should take about one hour. 
For more information, visit www.mitsubishi-motors.com.my or call 1-800-18-6611 (Mondays to Fridays, 9 am -5 pm) for assistance.
[by Chips Yap]