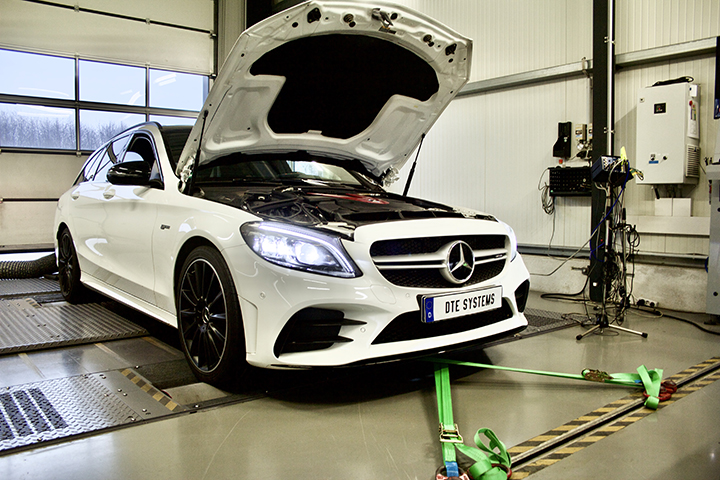 DTE Systems International offers Mercedes-AMG C 43 drivers more power without much tinkering needed.
As it is, the Mercedes-AMG C 43 is already a pretty potent car; 390 hp and 520 Nm through four wheels is enough said. However, if you have grown out of it, then DTE Systems Chiptuning's PowerControl X plug-in augment can make that a possibility.

With the PowerControl X is claimed to add more power and torque while offering additional driving refinement simply by chip tuning. This utilises the Multi Map Technology which is specifically developed and optimised up to nine channels in real-time. Moreover, the performance of this new system is four times faster and precise than the outgoing model.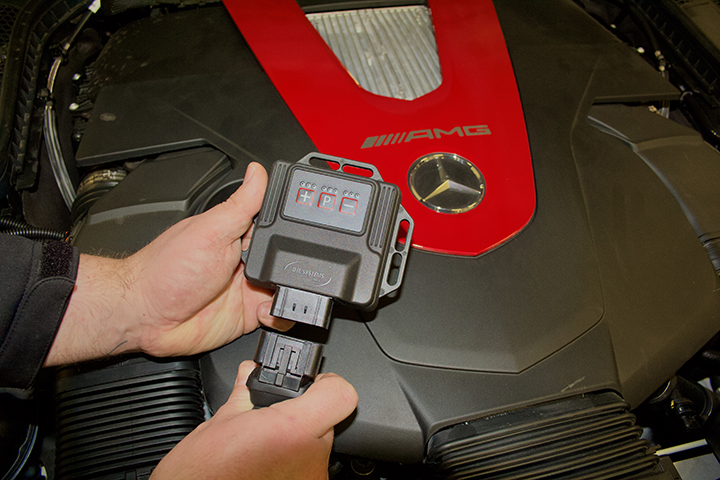 With the car's base and tuned performance compared using a VdTÜV-compliant differential measurement, the PowerControlX is able to squeeze and additional 60 hp and 89.5 Nm of torque, while improving the Mercedes-AMG C 43's fifth gear 100 to 150 km/h times down by 0.7 seconds.

The piggyback system offers three switchable programs of "Sport", "Dynamic", and "Efficiency". The PowerControl X system also comes with a warm-up timer to get the engine up to its optimal temperature as well as smartphone connectivity to access the car's driving data and the PowerControl X's settings.
However, do take note that if your Mercedes-AMG C 43 is still under warranty, then it is not advisable to install aftermarket systems in the car as any form of tinkering may void your car's warranty. But, if your car has been completely paid off and is not under any form of warranty, then, by all means, do take it up to 11.
Click here to find out more on the PowerContol X system.

Written by: Breena Au