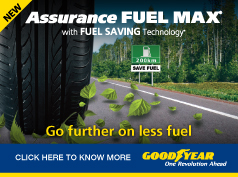 Edaran Tan Chong Motor (ETCM) will be organizing a Personal Safety Workshop to provide its valued Nissan customers, especially women, with information and tips on how to cope with road accidents as well as crime. The Personal Safety Workshop, which will start on May 11, 2013 and continue till July 6, 2013, is exclusively for Nissan customers nationwide.
Commenting on this customer-oriented event, Dato' David Chen, Executive Director of ETCM said, "The safety and well-being of our Nissan customers throughout Malaysia has always been of utmost importance to our company. This year, we will bring the Personal Safety Workshop to Sabah and Sarawak so that our customers in the East Malaysian states will also have an opportunity to gain valuable road safety skills."
Professionals will conduct the two programmes which are incorporated in ETCM's Personal Safety Workshop, namely the City Survival Workshop and Road Survival Workshop.
The City Survival Workshop is a new module specially designed for female owners and provides valuable advice and training to handle dangerous situations that could occur in their daily lives. During the session, participants will be taught self-defence techniques, get tips on how to be more vigilant as they travel around, and what to do in various emergency situations.
The first City Survival Workshop will be held on May 11, followed by subsequent sessions on June 29 and July 6.
The sessions will be held simultaneously in ETCM's Central, Southern and Northern regions and will be only for female customers of ETCM (17 years old and above).
The Road Survival Workshop, which will be conducted in Sabah and Sarawak, will focus on teaching participants what to do in a life-threatening situation involving accident victims and how to provide immediate first aid. The sessions will be on May 18, June 15 and June 22, 2013.Participants should be 15 years old or older.
Registration is free for both workshops and subject to a first-come, first-served basis, should the number of participants be greater than the number expected.
Registrations can be made by calling the ETCM Customer Relations Department at 03-4047 8788 or sending an email request to [email protected]. More information for the public can also be found at www.nissan.com.my.
[Chips Yap]