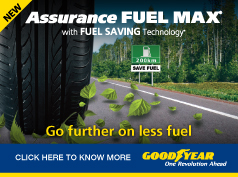 Last night, the pre-launch campaign for the all new Toyota Vios in Malaysia began with the appearance of an advertisement banner on UMW Toyota Motor's website. The banner doesn't say much but it does indicate that the new model will be launched in October 2013.
For now, the full details are not being revealed but the company is providing estimated prices and accepting orders from today. There is no price increase for the Vios 1.5J but a minimal price increase is evident for the Vios 1.5 TRD Sportivo, 1.5G and 1.5E versions.
The chart below provides more details of the estimated prices for each version:
"It is an excellent quality car at an affordable price, that customers can be proud of," said Datuk Ismet Suki, President of UMW Toyota Motor, adding that the upgraded specifications will give the new model superior ownership value and 'Value Beyond Belief' (the tagline for the advertising campaign).
For pictures of the Thai version launched in March 2013, click here
To locate a showroom to register your interest or to make a booking, visit www.toyota.com.my. More details and specifications are also available on the website.
[Chips Yap]