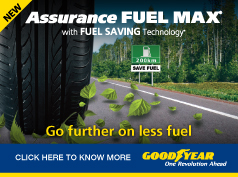 Eight new Mazda3 cars – the latest generation – are now on their way by road to the 2013 Frankfurt  International Motor Show (IAA) in Germany. They are not being sent by air or ship but are being driven by road from Japan through Russia and Europe to arrive at the motorshow by the time the event starts.
The 15,000-km "Mazda Route3 – Hiroshima to Frankfurt Challenger Tour 2013" is the third time Mazda models have taken such an extreme test drive after similar expeditions in 1977 and 1990. Apart from promoting the new generation of Mazda's best-selling model, the journey will also prove the durability of the car.
To know more about the all-new Mazda3 which will probably appear in Malaysia only in 2014 (as it is assembled locally), click here.
To know more about Mazda vehicles in Malaysia, visit www.mazda.com.my
[Chips Yap]