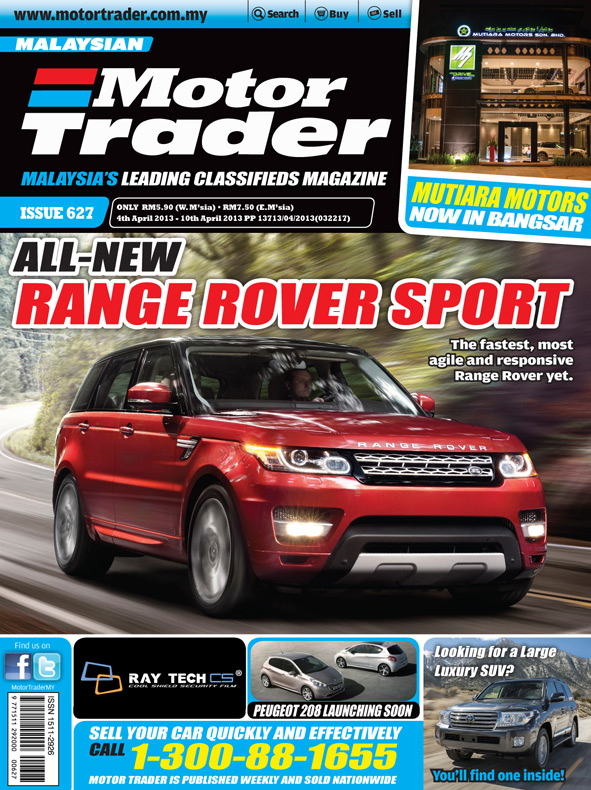 Over the past week, we've had three international motor shows and each had world premieres important to the markets they were held in. The most glamorous event was in New York where the all-new Range Rover Sport made it's worldwide debut complete with 'James Bond' doing the unveiling.
Across the Pacific in South Korea there was the Seoul International Motor Show. Concepts from the likes of Hyundai, Kia and Ssangyong grabbed the headlines and though most won't find them too exciting, they point towards future trends in Korean car design.
Closer to home is the ongoing Bangkok International Motor Show. With Thailand's car industry booming, as the country continues to become a regional and world market production centre, the show has grown in stature. This year saw the debut of Toyota's eagerly awaited new Vios, which will have a massive impact on Malaysian car sales.
So what do these shows have to do with us you ask? In the short term, they're all about showing off new metal but from a big-picture perspective, they're also a sneak preview of what we can expect from our own motor show, KLIMS 2013, later this year. We may not have world or even regional debuts here, unless Proton or Perodua unveil a new model, but there is nothing to beat seeing a car in the metal for the first time.
Perhaps of more significance to Motor Trader readers, today's shiny new car is tomorrow's bargain used car buy. You can bet by the beginning of 2015 you'll be able to find the new Range Rover Sport within our pages priced with depreciation taken into account so even if you don't look like agent 007, we can at least drive his car.
Mark Cooke
Managing Director
We welcome suggestions on how we can improve this newsletter and provide you with information you would like to see so please do send us feedback at [email protected].
---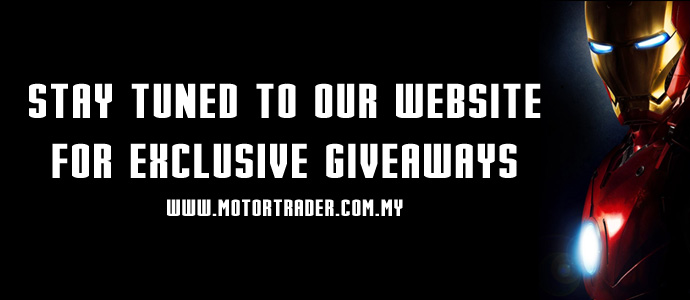 Chrome Lotus Evora at Pavilion KL

Uniquely finished sportscar from the sci-fi movie is in KL1

The Seoul Sweeties

Other views of Korea's premier motorshow

Highlights of the 2013 Seoul Motor Show

Ninth running of Korea's main motorshow is its biggest ever
Toyota Publica Sports

Prototype of the little sportscar that Toyota sold in the 1960s

Automatic braking system for next Honda Fit/Jazz

The car will brake itself if you don't

F1: Malaysian GP results:

Infiniti Red Bull 1-2… but Vettel and Webber end race unhappily
Mazda in Malaysia

Mazda vehicles have been on Malaysian roads since 1964

New senior management team at Edaran Tan Chong Motor

Changes to enhance Malaysian and overseas operations

Subaru WRX Concept

Will the next WRX look as good as this?
BHPetrol-Celcom-DRIVE contest is on

Fujifilm camera to be won daily + cash vouchers for Celcom reloads

Mazda6 launched in Malaysia

Includes a Grand Touring stationwagon variant as well

Volkswagen Golf 7 is ëWorld Car of the Year 2013′

Volkswagen's bestseller wins global award again
All-new Peugeot 208 to be launched next month

Expect a generational leap from its predecessors

Driving impressions of the Kia Rio

Definitely a class-leader in safety and build quality

New Toyota Vios launched in Thailand

4th generation of the best-selling non-national model in Malaysia
Lotus Evora in 'The Host'

A fleet of chrome Evoras star in latest sci-fi movie

2013 Kia Sorento

Over 33 enhancements – and no increase in price

Driving impressions of the Mitsubishi i-MiEV

Life with an electric car for a week
All-new Kia Soul launched in New York

New generation of Kia's iconic model

Exclusive financing package for Chevrolet buyers

Helping customers manage their financial commitment better

Mitsubishi Triton Single Cab 2.8

For those who need a tough and dependable workhorse
UCSI university students rewarded for creativity

Their thoughts on the LEAF EV win them prizes

Audi A1 Sportback now available in Malaysia

5-door version added to the range with an introductory price

Community support funds 16 classroom projects

Caltex initiative helps generate RM80,000
Each time you brake, you are wasting energy because you are going less than the distance the litre of fuel could have taken you. Therefore it is useful if you brake less – but always placing safety as the top priority and braking when you must do so. As you drive, pay attention to the cars in front of you and when their brake lights come on, ease off and coast so that you slow down earlier rather than brake, and then you can accelerate gently as the traffic moves again. Leaving a bigger gap with the car ahead makes this easier.