Mercedes-Benz Malaysia has unveiled the most powerful production vehicle it has ever made, the Mercedes-AMG GT 63 S E PERFORMANCE, at the Malaysia Autoshow 2023. The four-door coupé is the first performance hybrid and the most powerful series-production model of the brand from Affalterbach to date. The combination of 4.0-litre V8 biturbo engine and electric motor delivers a system output of 620 kW (843 hp) and a maximum system torque of more than 1400 Nm, enabling acceleration from 0 to 100 km/h in just 2.9 seconds. After less than ten seconds, 200 km/h are reached, and acceleration ends at 316 km/h.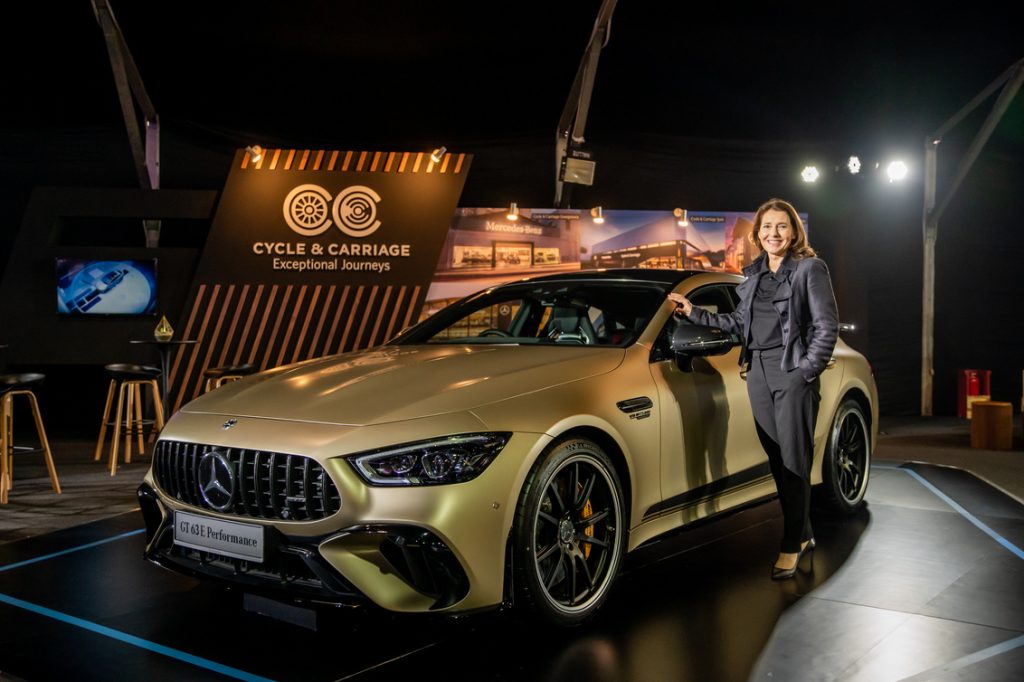 Mercedes-AMG is using technologies from Formula 1 in its E PERFORMANCE Hybrid strategy to transport its hallmark brand DNA into an electrified future. The system consists of a 4.0 litre V8 biturbo engine with a permanently excited synchronous electric motor, a high-performance battery developed by AMG and the fully variable AMG Performance 4MATIC+ all-wheel drive system. Bettina Plangger, Vice President of Sales & Marketing, Mercedes-Benz Cars Malaysia & SEA II, said the AMG GT 4-Door Coupé showcases its sporty and elegant persona, setting a new benchmark in the world of luxury automobiles.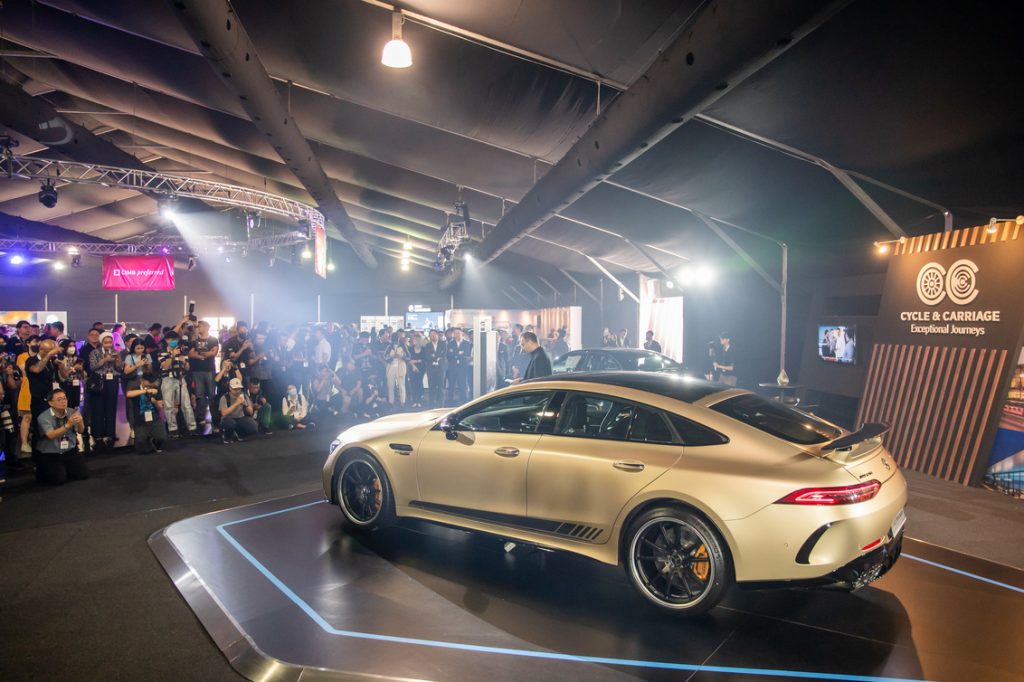 The Mercedes-AMG GT 63 S E PERFORMANCE offers extensive standard equipment, including AMG RIDE CONTROL+ suspension, AMG DYNAMICS driving dynamics control system, and a ceramic high-performance compound brake system. The new Performance hybrid also provides a wide range of customization options, including exclusive colour options and high-quality interior finishes. The AMG Aerodynamics Package and the AMG Exterior Carbon package are included in the standard specification, and the panoramic roof lets plenty of light into the vehicle interior.
The Mercedes-AMG GT 63 S E PERFORMANCE marks a new milestone in the company's history, delivering superior driving performance and outstanding driving dynamics with impressive efficiency at the same time. The vehicle is a true testament to Mercedes-AMG's engineering excellence and demonstrates its commitment to an electrified future.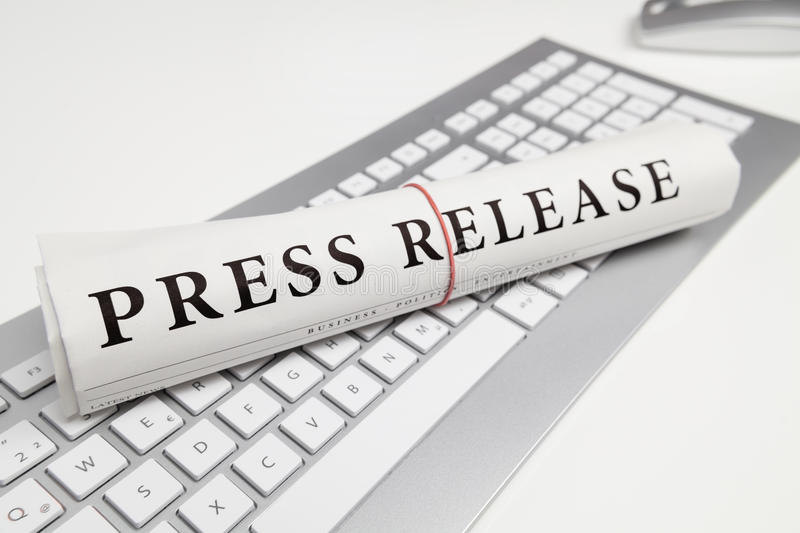 Submitting your news to Motortrader.com.my is easy. Simply send an email to [email protected] with your press release or announcement attached as a Word or PDF document. Please include your contact information and any relevant images or videos that you would like to accompany your news.