The Kuala Lumpur International Motor Show 2013 (KLIMS13) – Malaysia's biggest motoring event – is seeing strong response from the auto industry and a big show is expected to be presented at the Putra World Trade Centre in KL between November 15 and 24 this year.
90% of the exhibition space has been taken up by exhibitors and KLIMS13 will cover 30,000 square metres of gross exhibition space with over 150 exhibitors. Over 330,000 visitors are expected to visit the motorshow which will occur during school holidays.
"KLIMS13 will be ushered in amidst exciting times this year where car marques are coming onboard with renewed vigor in their sales and promotion effort to capture the market's attention," said Datuk Aishah Ahmad, President of Malaysian Automotive Association (MAA), the organizer.
"The automotive industry players are positioning themselves to crystallize their strategic plans following the result of the general election and in anticipation of the new National Automotive Policy announcement. The automotive landscape is also shifting into higher gear in the EEV or energy-efficient vehicles market," she added.
Frost & Sullivan has forecast that hybrid vehicle sales will reach 35,000 units this year, double that of last year's total sales of 15,355 units, thanks to the duty exemption provided which makes them affordable to a larger segment of Malaysians.
Datuk Aishah Ahmad added that the automotive industry in Malaysia has accelerated from a good start this year. "The industry has jump-started from an epic record in Total Industry Volume (TIV) of 627,753 units achieved in the previous year, breaking the record achieved in year 2010 of 605,156 units. The first two months of 2013 have also recorded an increase of 18% in TIV at 100,042 units, as compared to the corresponding months last year."
Among the confirmed participants at the motorshow are companies representing brands such as Chevrolet, Ford, Hyundai, Infiniti, Lexus, Nissan, Peugeot, Proton, Toyota and Subaru.
Ford is expected to show off new powertrain technology and launching a class-leading model at KLIMS13. "Ford's participation at KLIMS13 aims to excite and engage visitors with an interactive showcase at the Ford stand, as well as our full line-up of One Ford vehicles in Malaysia with class-leading features, design and smart technologies," said David Westerman, Regional Manager, Asia Pacific, Ford Export & Growth Operations.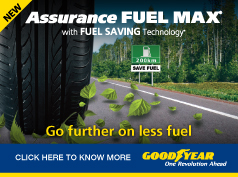 Dato' Samson Anand George, COO of Nasim Sdn Bhd said: "We are pleased to be participating in the most-anticipated motor show of the year in Malaysia. Peugeot is often in the limelight at international motorshows and Peugeot's display at KLIMS13 will be no different."
Also going to have a strong presence is Nissan, which is distributed by Edaran Tan Chong Motor (ETCM). Its Executive Director, Dato' David Chen, revealed that the theme for the company's pavilion will be 'The Innovation that Excites' and will showcase Nissan's latest innovations in producing zero emission vehicles while still providing uncompromised driving pleasure as well as upholding ETCM's commitment towards preserving the environment.
"Innovation will be the fuel for Nissan to bring greater driving pleasure and to keep people excited with all of Nissan's models," said Dato' Chen.
KLIMS13 carries the theme of "Efficiency in Motion" that echoes the rising concern of both consumers and industry alike. The event will showcase cutting-edge vehicles that support our environmental consciousness amidst performance cars, concept cars and supercars.
Updates on KLIMS13 can be found on Facebook (www.facebook/klims13), Twitter (www.twitter.com/klims13) and Pinterest (www.pinterest.com/klims13) as well as www.klims.com.my.
[Chips Yap]