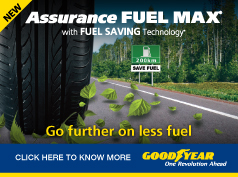 The updated Avante (Elantra in other countries) recently launched by Hyundai Motor Company (HMC) in the Korean market includes a diesel variant again for domestic sales. The move is said to be intended to compete with imported models which have diesel variants.
A diesel-powered Avante is not new and was available back in 2005 but HMC dropped it due to poor demand. Now, with the 1.6-litre engine that as powerful as rivals (128 bhp/279 Nm) and a pricetag of 17.45 million won (about RM52,000), HMC expects the model to attract customers who want small diesel cars.
The platform is unchanged but due to changes to the front and rear bumpers, the new Avante body is lengthened by 200 mm.
New features (depending on the market) include a self-parking system, 3.5-inch LED display, ventilated seats and air-conditioner vents for rear passengers.
[Chips Yap]