The importance of the Indonesian market to Honda is becoming more apparent as the company is willing to have specific products developed for that market. Following the announcement of the Brio Satya earlier, the company today unveiled that Mobilio, its first model to be introduced in the lower priced MPV category.
Unlike the boxy Freed (also built in Indonesia), the 1.5-litre Mobilio has a sleeker style with a 3-row cabin. Its overall length is said to fit the general size of parking spaces in Indonesia while there is generous ground clearance (185 mm) taking into consideration road conditions.
In fact, Honda says that it gave much attention to local road and weather conditions in designing the new model which shares the same platform as the Brio.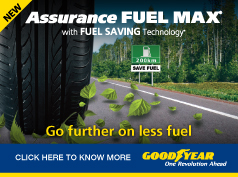 "Working closely with Honda operations here to study the unique needs of Indonesian customers, this Honda Mobilio will fulfil the dreams of Indonesian customers for an affordable family car featuring Honda's high standard of quality. We will continue to support the expansion of Honda business in Indonesia by introducing new products that meet the needs of our Indonesian customers," said Takanobu Ito, President & CEO of Honda Motor Co. Ltd, after introducing the new model at the 21st Indonesia International Motorshow.
Production will be at Honda's second plant will become operational in January 2014 in the Karawang region of Indonesia.
To know more about Honda models in Malaysia, visit www.honda.com.my
[Chips Yap]