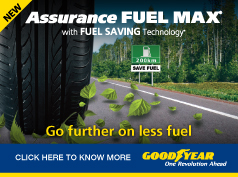 Honda will begin selling a new variant of the Fit (Jazz in other countries) for the Japanese market from this Friday. The variant is the Fit Shuttle which will be available with a IMA (Integrated Motor Assist) 1.3-litre hybrid powertrain as well as a 1.5-litre engine.
The Fit Shuttle Hybrid is said to be able to achieve 26.2 kms/litre using the Japanese JC08 test cycle, while the 1.5-litre version has a consumption of 18.8 kms/litre. Customers can also order the model with 4WD.
Prices in Japan range from 1.640 million yen to 1.990 million yen (about RM55,000 to RM66,770) in Japan.
To find out more about Honda hybrid models available in Malaysia, visit www.honda.com.my
[Chips Yap]