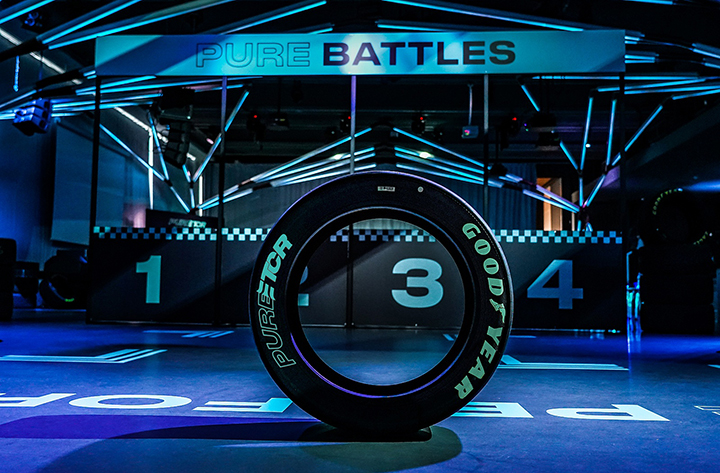 Le Mans Prototype 2 (LMP2) will now use Goodyear tyres in the FIA World Endurance Championship (WEC) and European Le Mans Series (ELMS) championship
Goodyear has been appointed to be the sole tyre supplier of the LMP2 class in the FIA World Endurance Championship 2020-2021 season and the European Le Mans Series from 2021.
With its motorsport operations based in Europe, the American tyre company will supply teams with its Goodyear Eagle SuperSport race tyre in both competitions.
Goodyear has signed a multi-season contract between the Automobile Club de l'Ouest (ACO) and the FIA World Endurance Championship following ACO's decision to appoint a single tyre supplier which effectively takes away the WEC tyre class war between Goodyear and Michelin.
It is also logical for both championships to move to a single-tyre formula as teams from WEC and ELMS will compete once a year at Le Mans.
The single-tyre formula is also part to slow the LMP2 class cars down to give the new Le Mans Hypercars a performance edge as the new Hypercar class will be significantly slower than the current crop of LMP1 cars.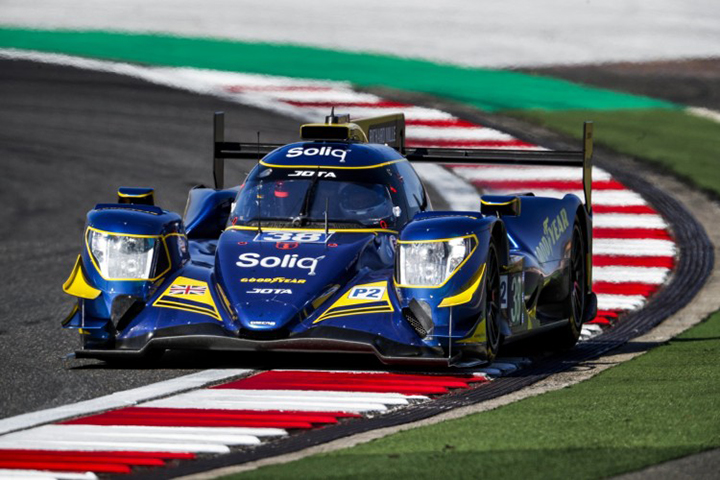 Goodyear made its return to the European and International sportscar racing scene by supplying tyres to selected LMP2 class teams in the WEC and made a comeback victory with JOTA Sport in the 4 hours of Shanghai.
The new contract begins next September with the 8-round of the 2020-2021 season which starts at Silverstone, before continuing across four continents around the world, and the championship climax at the 24 Hours of Le Mans in June 2021.
"Goodyear has a long and remarkable history in motorsport. In addition to our unbeaten record in Formula One with 368 Grand Prix wins, we have 14 overall wins in the 24 Hours of Le Mans. This partnership allows us to showcase our technology, durability and performance in the most famous endurance race in the world. We are proud to have been chosen for this challenge."

Mike Rytokoski, Vice-President and Chief Marketing Officer, Consumer EMEA at Goodyear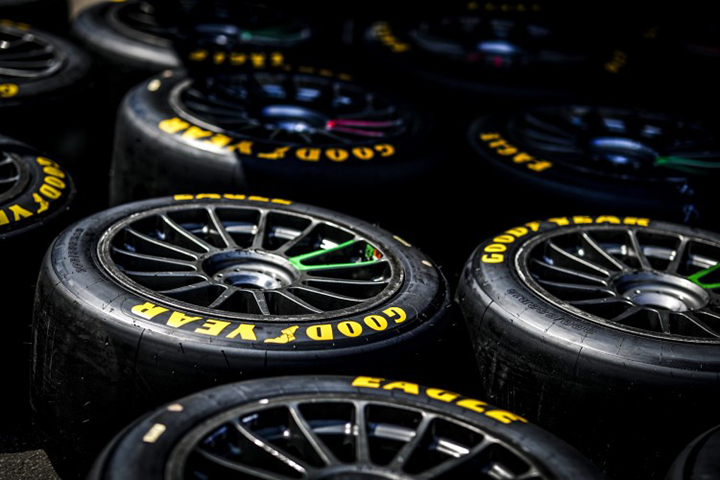 "Goodyear's heritage at Le Mans includes some of the most iconic victories from the 1960s to the 1990s. We are delighted that such a well-known, worldwide brand, built on a winning pedigree, has chosen the 24 Hours of Le Mans, the WEC and ELMS to prove their technology in the most demanding of racing environments. Their commitment to the future of endurance racing is inspiring and echoes the ethos of the ACO and all our endurance racing championships."

Pierre Fillon, President, Automobile Club de l'Ouest
The world's leading continental endurance racing series, ELMS will begin its official LMP2 tyre partnership in April 2021, which the LMP2 is the top tier class. In addition, Goodyear will also increase its brand visibility on and off the track to support its launch of the latest range of Eagle F1 SuperSport tyres, featuring motorsport-derived technology.
"Since announcing its comeback this year, Goodyear's commitment to top level performance has been very impressive. To win a World Championship's LMP2 class at only the third attempt shows the investment, technology and dedication of the Goodyear team. We are proud to have Goodyear as a premium partner in WEC and ELMS, and our LMP2 teams will benefit from high level professional support to ensure the continuing close competition in the category."

Gerard Neveu, CEO, FIA World Endurance Championship and European Le Mans Series