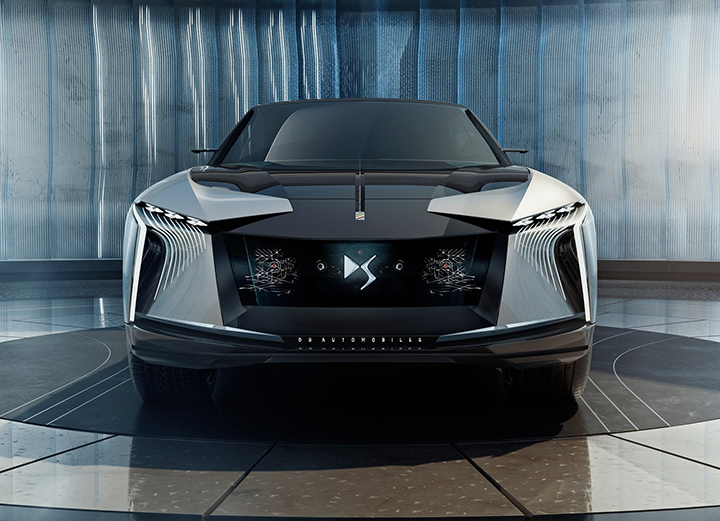 DS's Aero Sport Lounge concept car showcases new lighting concept, 671 bhp electric drivetrain and future tech
DS Automobiles are on a roll this week with the unveiling of the flagship DS 9 saloon. Now the French luxury brand has double-down its Geneva Motor Show releases with the introduction of the DS Aero Sport Lounge concept. The saloon will make it to production, while the concept is a showcase of what will possibly come in the future.
Riding on 23-inch wheels, the swooping, angular body is optimised for aerodynamic efficiency. The steeply raked roofline is said to reduce drag, as air is directed from the front grille to the side aero elements.
Without having a traditional internal combustion engine present, the grille is now a screen with animated graphical elements play around the DS logo. Moreover, hidden behind the screen are sensors that read the road and feed terabytes worth of information to the onboard computers. Sleek LED projector headlights complete the concept's avant-garde look.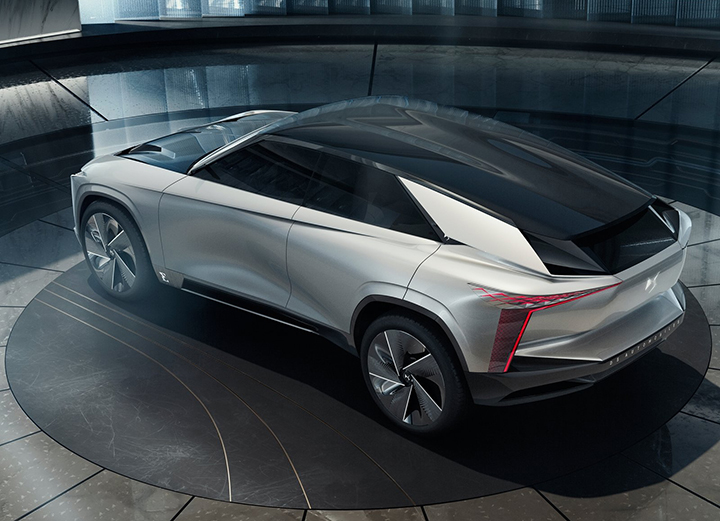 Utilising their experience in Formula E, the DS Aero Sport Lounge is powered by a 671 bhp electric powertrain linked to a 110 kWh battery located in the floor. The powertrain boasts a range over 650 km and has enough juice to bring the large concept up to 100 km/h in just 2.8 seconds.
The DS Aero Sport Lounge concept will feature future tech in its interior. However, there are no photos provided of how the living space will look. However, DS says that the concept will offer "a first-class setting" where each occupant will have their own screen. In addition, augmented reality will be projected onto the windscreen.
Moreover, the concept will feature hand tracking and mid-air haptics through three-dimensional ultrasound, as a result of a technical partnership with Ultraleap. And taking a leaf out from Chinese automaker NIO's book, the DS Aero Sport Lounge concept will feature DS' own artificial intelligence in-car assistant named IRIS.