Euromobil Sdn. Bhd., a subsidiary of Edaran Otomobil Nasional Bhd., was founded in 2002 and is the sole distributor of Audi vehicles in Malaysia. Currently the company offers 11 Audi models for the Malaysian market, from the practical A1 to the high performance Audi R8 supercar.  Below are all the Audi models offered in Malaysia and a short description of each.
A1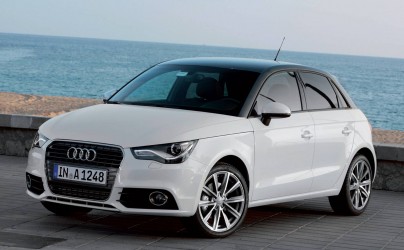 The A1 is Audi's smallest offering here in Malaysia. Available as the three-door A1 and five-door A1 Sportback, the supermini offers an elegant, well-built interior. Both cars are powered by a 1.4L TFSI engine that produces 122bhp and an impressive 200Nm of torque. It provides the A1 with good acceleration while retaining decent fuel consumption.

A4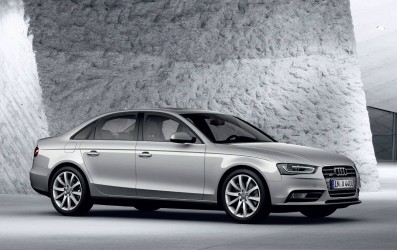 A compact executive saloon, the A4 is equipped with Audi's latest safety and fuel-efficient technologies. The A4 is offered with either a 1.8L TFSI engine that produces 168bhp and 320Nm of torque or a 2.0L TFSI that offers 209bhp and 350Nm of torque.

A5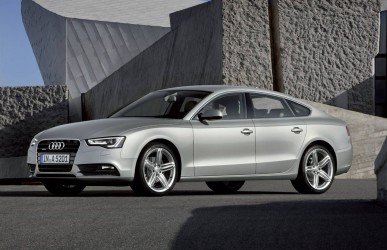 FSI technology and Aud's valvelift system make the A5 a powerful and efficient sports coupé. Powered by a 2.0L TFSI engine, the 211bhp A5 offers sporting characteristics while maintaining its ability as a tourer. Mated to the seven-speed S tronic transmission, the A5 to reaches 100km/h from standstill in 6.5 seconds.

A6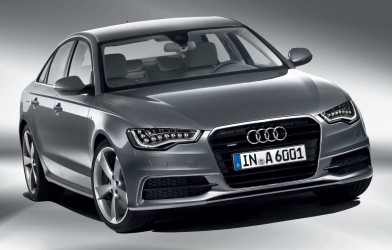 The successor of the Audi 100, the A6 is an executive saloon that offers all the refinements of a luxury car with the power and handling of a sports car. The A6 is offered with two engine options, the 2.0L TFSI and the 3.0L TFSI. The A6 also comes with a 1.9L petrol hybrid engine that offers performance to rival the 3.0L A6 but with better fuel efficiency.

A7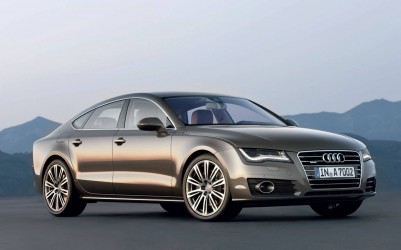 The Audi A7 offers respectable legroom and bootspace in a sleek and elegant sportback bodyshell. It comes with Audi's trademark LED headlights and a slew of interior equipment that make this executive sportback highly desirable. The A7 is powered by a six-cylinder 3.0L TSI engine that pumps out 300bhp and 440Nm of torque.

A8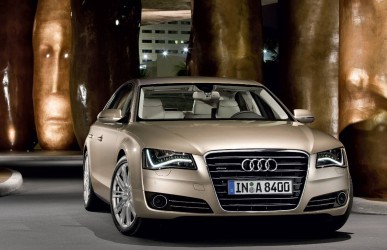 Audi's flagship vehicle comes with the very latest technology offered by the German marque such as dynamic steering. The A8 L is a spacious executive saloon which comes with a choice of two engines, a 4.2-litre V8 engine that produces 372bhp or a 3.0-litre TFSI that produces 286bhp. Both versions are available with the option of Quattro with sport differential.

Q3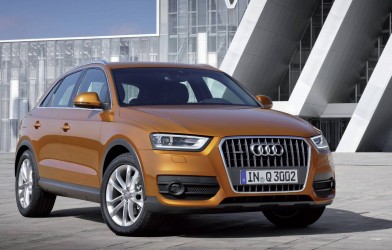 The baby SUV of Audi's range comes with the marque's renown Quattro four-wheel drive system so it feels as at home on highways as it does handling off-road terrain. The 2.0L TFSI, 168bhp Q3 is an elegant and compact SUV that comes with the latest technology from Audi such as park assist function and Audi drive select which helps to save fuel.

Q5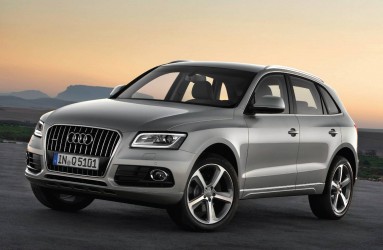 Sitting between the Q3 and Q7, the Quattro-driven Q5 caters to people who want a vehicle with respectable off-road as well as on-road capabilities.  The Q5 comes equipped with the park assist function, which enables parallel parking to be a breeze. The 2.0L TFSI, 225bhp Q5 comes with a start-stop system for improved fuel efficiency and reduced CO2 emissions.

Q7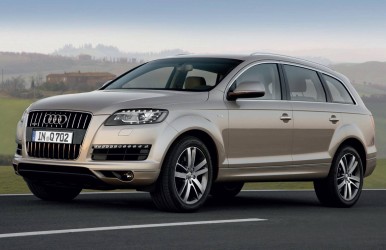 The Q7 is equipped with permanent all-wheel drive and offers the largest luggage space in its class. The Q7 has an efficient 3.0 TFSI engine that produces 272bhp. The engine is mated to an eight-speed tiptronic transmission that allows the Q7 to sprint from 0-100km/h in 7.9 seconds. Other than good acceleration, the transmission allows for efficient and smooth gearshifts.

TT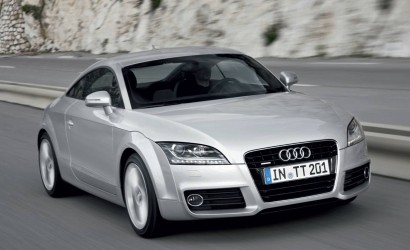 A coupe that needs no introduction, the Audi TT is a sporty yet elegant coupe that offers performance and well-balanced handling in a compact package. Equipped with a 2.0L TFSI engine that produces 211bhp and an impressive 350Nm of torque, the TT takes just 6.0 seconds to reach the century mark from a standstill.

R8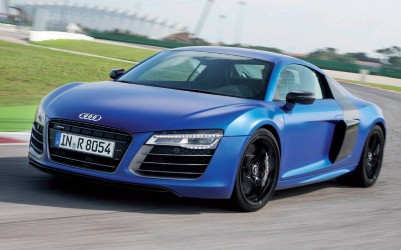 Constructed out of lightweight material, the Audi R8 supercar offers superb handling and acceleration figures. The brutish power comes courtesy of a 5.2L FSI Quattro V10 engine that puts out 518bhp, which is enough to catapult the R8 form 0-100km/h in just 3.9 seconds. Utilising the Quattro all-wheel drive system the R8 offers exceptional grip even on wet surfaces.