EDARAN TAN CHONG MOTOR (ETCM) INTRODUCES 2023 NISSAN LEAF 100% ELECTRIC VEHICLE WITH UPDATES
Competitive MSRP RM168,888 for CBU Japan Electric Vehicle (EV)
Subscription Plan available for Worry-Free Ownership
Tax exemptions provided by Government
Special rewards for Zero Emission Vehicles (ZEV) Pioneers
KUALA LUMPUR, March 10 2023 – Edaran Tan Chong Motor (ETCM) today introduces the 2023 new Nissan LEAF Electric Vehicle (EV), the world's first EV model to be mass-produced when it was launched in 2010. Today, it is among the best-selling EVs in the world with over 600,000 units already sold globally.
The new model is an upgraded version of the second generation, which was launched in 2019 and comes with new features that increase the driving excitement and pleasure in the age of electrification.
Customers may purchase the new Nissan LEAF for RM168,888 (with tax exemptions and FOC road tax, excluding insurance) and enjoy peace-of-mind with a 3 years or 100,000km vehicle warranty and 8 years or 160,000km warranty for the lithium-ion battery.  With 20,000km scheduled service intervals, the Nissan LEAF only cost ~RM300/year – this makes it extremely affordable to maintain as well. 
Alternatively, the new Nissan LEAF is offered with the LEAF Subscription Plan that provides customers with a Worry-Free ownership experience. With the subscription plan, no down payment is required and owners pay a monthly subsription of RM1,800 for a 3-year contract. (Terms and conditions apply).
With the LEAF Subscription Plan, customers are not tied to the car for many years as the terms are shorter. Furthermore, should they wish to upgrade to other Nissan models at the end of the subscription term, they can easily do so with no worries about disposing the car first; simply return the Nissan Leaf and choose another Nissan or just end the 3-year plan.

Special Reward For ZEV Pioneers
Customers who choose the Nissan LEAF are among the pioneers of Zero Emissions Vehicles (ZEV) in Malaysia and for a limited period, ETCM is rewarding them with a special offer. Those who purchase the model will receive a complimentary 12 months of JomCharge membership (worth RM600) for recharging their car at public chargers (107 units AC Type 2 chargers and 30 units DC CHAdeMO quick chargers with 600 credits nationwide) as well as complimentary Ice Cool Tinting worth RM2,200. For customers using the LEAF Subscription Plan, there is a 50% discount on Ice Cool Tinting and a RM300 subsidy for 12 months JomCharge membership.
As an exclusive privilege for new Nissan LEAF owners, ETCM also offers complimentary usage of selected Nissan models for 23 days each year (terms and conditions apply) during the first 3 years of ownership. This will be useful should they have special travelling needs for their balik kampung trips or other exciting adventures. The models available are the X-Trail SUV, Serena MPV and Navara pick-up.
Nissan Intelligent Mobility
Nissan Intelligent Mobility (NIM) is an integral part of all Nissan models. Introduced 13 years ago with the first generation of the Nissan LEAF, NIM is a suite of integrated technologies that increase not just safety but also comfort and control while driving. Three key elements make up NIM – Intelligent Driving, Intelligent Power and Intelligent Integration. With NIM, a driver can maximize excitement and driving pleasure with the Nissan LEAF every day.
New safety features have been added to the 2023 Nissan LEAF, namely Intelligent Lane Intervention & Intelligent Lane Departure Warning, High Beam Assist, and Intelligent Rear View Mirror.
The Nissan LEAF has a 5-star safety rating from JNCAP (Japan New Car Assessment). This is the highest rating for assessments that include collision testing of vehicles as well as the performance of various active safety systems. The Nissan LEAF also passed JNCAP's electric shock protection tests which evaluate specific aspects of EVs.
Intelligent connectivity within
Inside, the changes for the 2023 model year include a new Brand Identity badge on the steering wheel, upgrade of the center display panel to a larger 8-inch touchscreen with Apple CarPlay & Android Auto for connecting with smartphones. Bluetooth connectivity is also available and hands free operation of certain features is possible with Voice Recognition.
The Nissan LEAF's roomy cabin accommodates 5 people comfortably, with the quietness that is one of the benefits of having a 100% electric drive. The rear backrest has a 60/40 split which allows the class-leading cargo area (435 litres) to be versatile. For more space, folding the rear backrests down will expand the volume by 170% to 1,176 litres. In this configuration, even a full-sized bicycle can be carried with no wheel detached.
Proven 100% electric powertrain
The new Nissan LEAF uses the proven 100% electric powertrain with a 110kW (150 ps) motor. Maximum torque of 320Nm (0-100km/h in 7.9 secs) is available almost from the moment the car starts off which adds to the driving excitement.
Based on the NEDC (New European Driving Cycle) test mode, the range for the Nissan LEAF with a fully charged battery is up to 311kms. This range should be more than sufficient for majority of Malaysian drivers daily motoring in urban and suburban conditions.
To recharge the 40kWh lithium-ion battery, three options are provided which can be done at home or while travelling. The charging port can accept two types of connectors – CHAdeMO for DC fast-charging up to 50kW or Type 2 (previously Type 1) for AC charging up to 6.6kW. For emergencies, there is also a portable Type 2 cable which can plug into the 3-point electrical outlets. DC charging is fast and a 0% to 100% charge can be done in about 1 hour. Using AC charging from a wallbox, the time can be up to 7 hours fully charged.
Just as important as safety are reliability and durability, a hallmark of Nissan products. Although EVs are now growing in significance in the auto industry, Nissan already has more than 70 years of R&D experience with them. In particular, Nissan has leading battery technology with zero battery recalls and no major battery-related incidents during the 13 years that the Nissan LEAF has been in the world market.
Revolutionary e-Pedal technology
The Nissan LEAF's revolutionary e-Pedal technology transforms the driving experience with a simple and amazing concept developed by Nissan. It lets drivers start, accelerate, decelerate to a complete stop by increasing or decreasing the pressure applied to just the accelerator pedal. Driving has never been this exciting.
Advanced design updated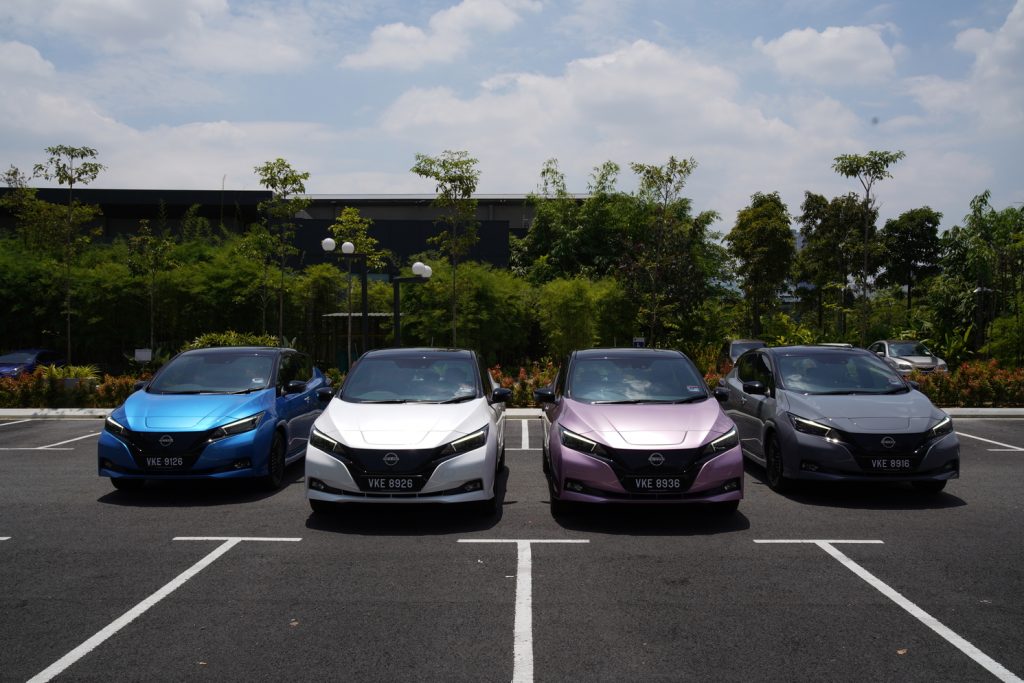 For 2023, the advanced design of the Nissan LEAF has received updates with a new Full-black Aero Front Grille, which features the new Nissan Brand logo for a distinctive brand Identity. It is flanked by headlights with integrated LED day time running lights and now has black inner finishing for a more stylish appearance.
The front bumper has also been redesigned while at the rear; the Aero Spoiler has a new design with enhanced aerodynamic performance while the diffuser panel below the bumper has grey accents. The 5-spoke 17-inch alloy rims have been given a more aggressive look to indicate the sportiness, which the Nissan LEAF also possesses.
To strengthen the visual effect of the floating roof, the Nissan LEAF is offered with exclusive exterior finishes with the roof in Super Black and customers have a choice of up to 7 exciting colours: Stealth Grey, Opera Mauve, Akatsuki Sunrise Copper, Burgundy, Vivid Blue, Pure White Pearl or Midnight Black. The interior colour for the leather upholstery comes in either Graphite Black or Stone Grey.

The new Nissan LEAF is available for viewing and test-drives at selected Nissan showroom during the Nissan Electrifying Drive Event as scheduled below.
| | | |
| --- | --- | --- |
| Date​ | Region​ | Locations​ |
| 11- 12 Mar​ch 2023 | Central | ETCM Glenmarie |
| | | ETCM Jalan Raja Laut |
| 18 – 19 March 2023 | Central | ETCM Klang |
| | Eastern | ETCM Kuantan |
| 25 – 26 March 2023 | Northern | ETCM Butterworth |
| | Southern | ETCM Johor Jaya |
| 8 – 9 April 2023 | Northern | ETCM Ipoh |
| | Southern | ETCM Batu Pahat​ |
For customers who are not able to visit a Nissan showroom, they may view necessary product information and get doorstep test drive of the newNissan Leaf from the comfort of their home through Nissan Online Showroom at https://nissan.com.my/onlineshowroom/.
For more information, customers can visit the Nissan Malaysia website at www.nissan.com.my or contact the Nissan Customer Care Centre hotline at 1800-88-3838.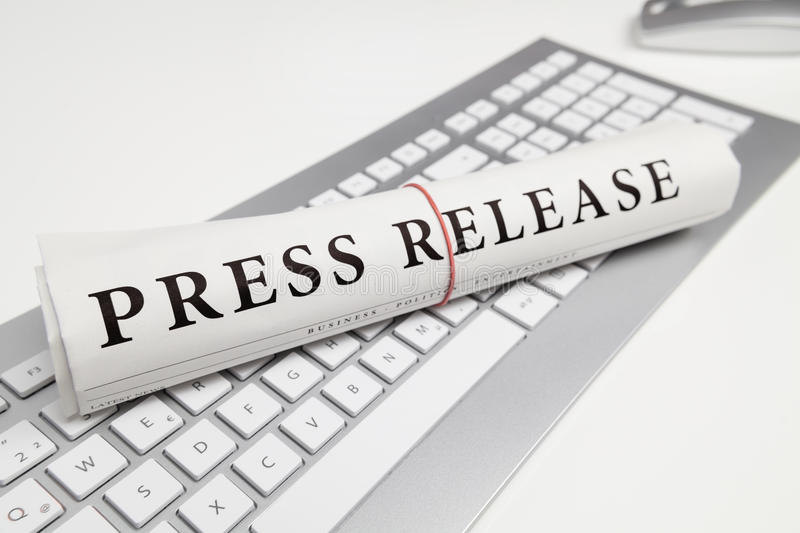 Submitting your news to Motortrader.com.my is easy. Simply send an email to [email protected] with your press release or announcement attached as a Word or PDF document. Please include your contact information and any relevant images or videos that you would like to accompany your news.