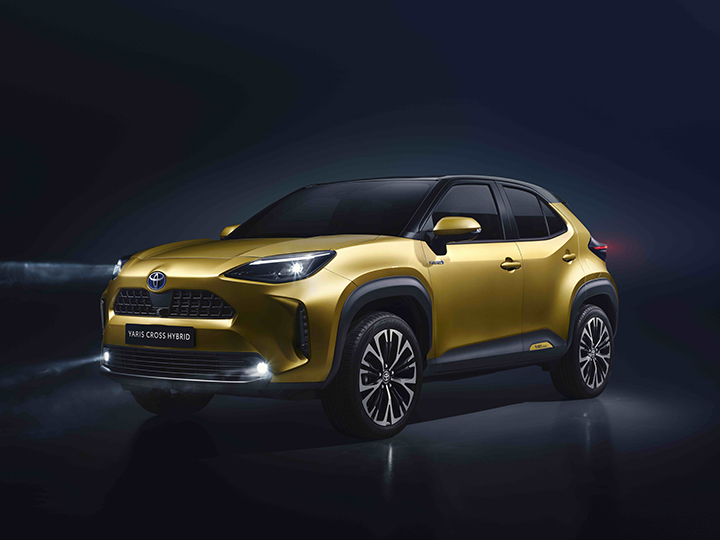 The 2020 Toyota Yaris Cross compact SUV launched with bold new design, larger dimensions and a hybrid drivetrain.
Toyota has released details on its all-new 2020 Yaris Cross compact SUV. Slated to be revealed at the 2020 Geneva Motor Show, the Yaris Cross will make its home debut in Japan in Autumn, while the European market will get theirs in the middle of 2021.
Positioned below the CH-R, the Yaris Cross is the third member of Toyota's flagship compact car family with bigger dimensions. The Yaris Cross measures in at 4,180 mm in length, 1,765 mm in width and 1,560mm in height. In comparison the Yaris Cross is 240 mm longer, 70 mm wider and 45 mm taller.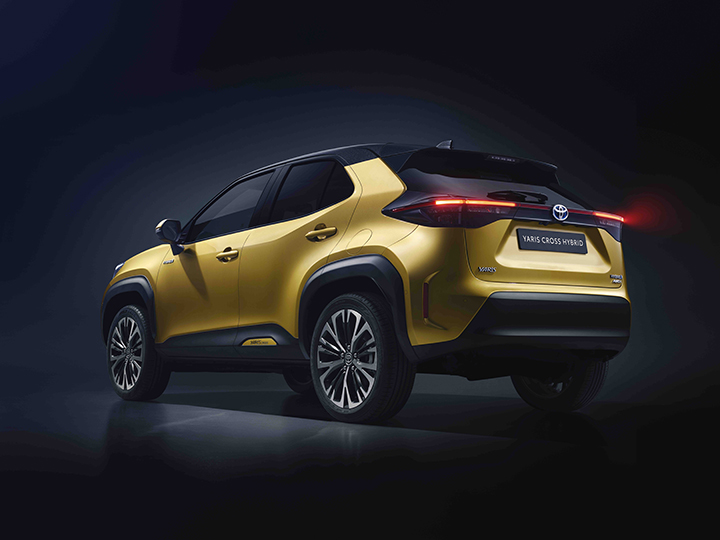 The dimensions of Toyota's compact SUV doesn't stray far from the regular Yaris counterpart as the Yaris Cross is based on the Toyota New Global Architecture's (TNGA) GA-B compact car platform. With the increased size, Toyota says that the Yaris Cross offers an easy-to-handle body size while providing SUV-like interior comfort and luggage room.
Toyota described the exterior design as simple and expresses the robustness of an SUV. Moreover, the interior design is also formed to give it a feeling of higher quality and comfort.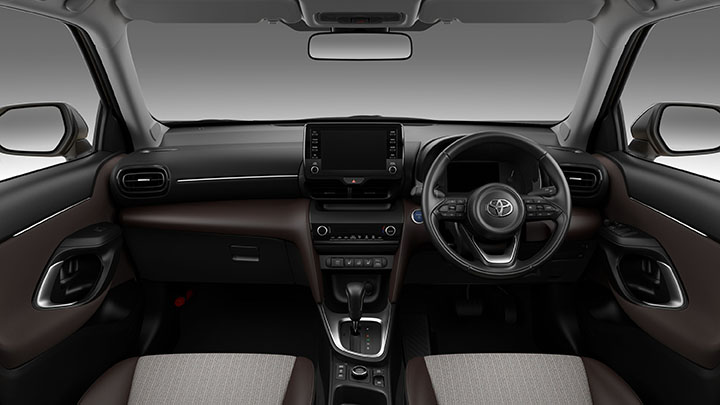 In terms of drivetrain, the Yaris Cross shares the Yaris' 1.5-litre Dynamic Force three-cylinder engine which makes 118 hp at 6,600 rpm and 145 Nm at 4,800–5,200 rpm. And the Toyota Hybrid System II with a slightly weaker three-pot 1.5-litre Dynamic Force engine. The latter makes 90 hp at 5,500 rpm and 120 Nm at 3,800–4,800 rpm. The total output for the hybrid setup –– with the electric motor combined – stands at 116 hp.
The non-hybrid petrol variant will be driven by either a Direct-Shift CVT or a six-speed manual transmission and will only drive the front wheels. The hybrid variant, however, will be driven either with its front wheels only or with the E-Four electric four-wheel-drive system.
The Toyota Yaris Cross will be manufactured at Toyota Motor East Japan Co., Ltd. for the Japan market, and at Toyota Motor Manufacturing France for the European market.
Edited and written by:
Breena Au
[email protected]