The 'Asian Face-Off' organised by Motor Image Enterprises and MediaCorp is back for its 12th year and this year, the winner will take home an all-new Subaru Forester 2.0i Premium worth S$85,000 (without COE).
The annual event will see a total 400 contestants, 90 of whom will come from Cambodia, China, Hong Kong, Indonesia, Malaysia, Philippines, Taiwan, Thailand and Vietnam to challenge 310 participants from Singapore.
To qualify for the challenging event which requires standing in the sun and rain for very long periods – with one hand on the car – the 90 regional contestants will complete a series of rigorous endurance tests in their respective markets. 10 from each region will represent their home country to take part in the final 'face-off' in Singapore in late October, 2013.
All contestants will be able to take a 5-minute break once in every 6 hours. Last year's winner was Thomas Gan Yu Shen, a 42-year-old Singaporean who lasted in 78 hours and 30. The current record stands at 81 hours and 32 minutes achieved in 2008 by Singaporean George Lee.
"The toughest challenge is staying awake during what I think is a man's weakest hours, between 3 am and 7 am," said Mr. Lee. "When that period kicks in, it is important to stay focused and ask yourself why you joined the challenge in the first place. It helps if there is someone around to help pull you out from falling asleep."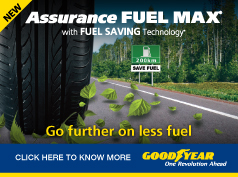 In addition to being eligible for the Grand Prize, regional contestants will also compete for additional titles and cash prizes. The title of Country Winner and a cash prize of S$1,000 will be awarded to the final standing representative of each participating market. The last standing regional contestant will win the Asian Winner title and go home with an additional S$5,000 in cash. The country or region whose participants have the longest combined standing time will be awarded the Country Team Winner title along with a cash prize of S$10,000 to be equally divided among the team.
To mark the 12th year of the event, prizes will be given away once every 12 hours during the competition. This additional element will see contestants being rewarded throughout the competition through lucky dips.
[Chips Yap]